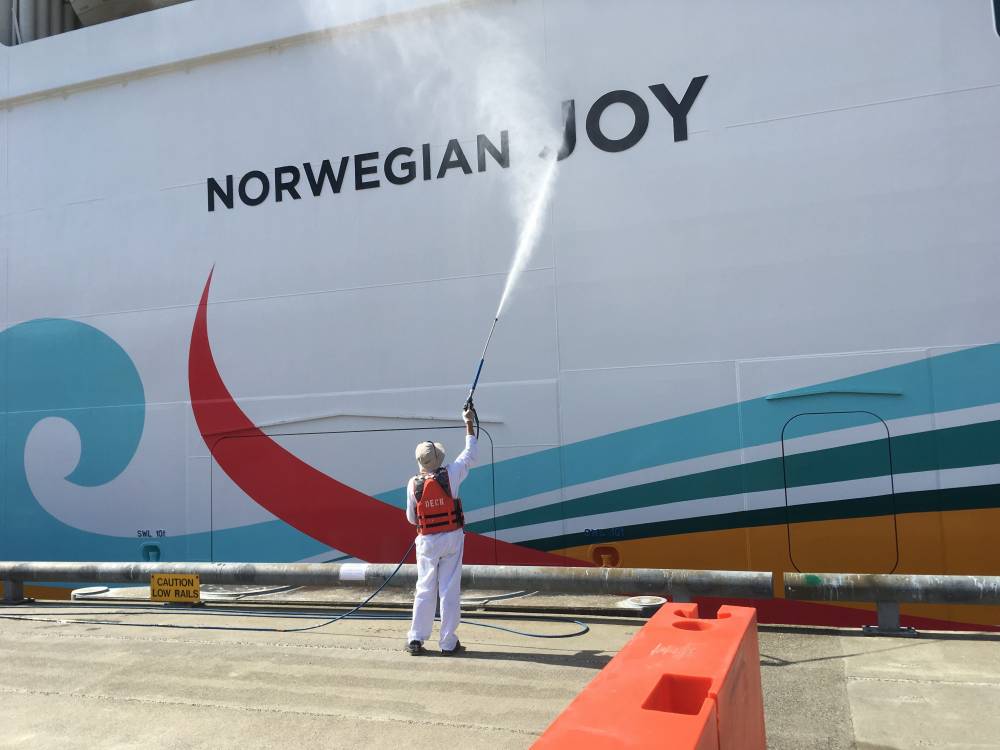 Ketchikan is welcoming six new cruise ships this summer season. The Norwegian Joy was the first to host an on-board inaugural-visit celebration. On May 13, a group of Ketchikan representatives were welcomed by the captain and crew, and had a guided tour of the mega cruise ship.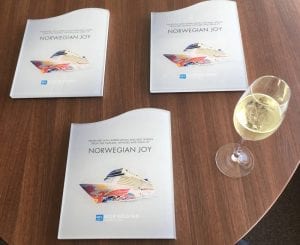 The Norwegian Joy is the sister ship to the Norwegian Bliss, which had its maiden run through Alaska last season.
The Joy's on-board amenities are similar to those of the Bliss, and are similarly impressive. The Joy boasts a water slide, go-kart track, miniature golf course, laser tag, shopping, restaurants and lounges.
We get to see all that and more, but first, we meet Captain Gunnar Hammerin. Stewards offer champagne, mimosas, juice and canapés before the plaque-exchange ceremony. Borough Mayor David Landis officially welcomes the Joy to Ketchikan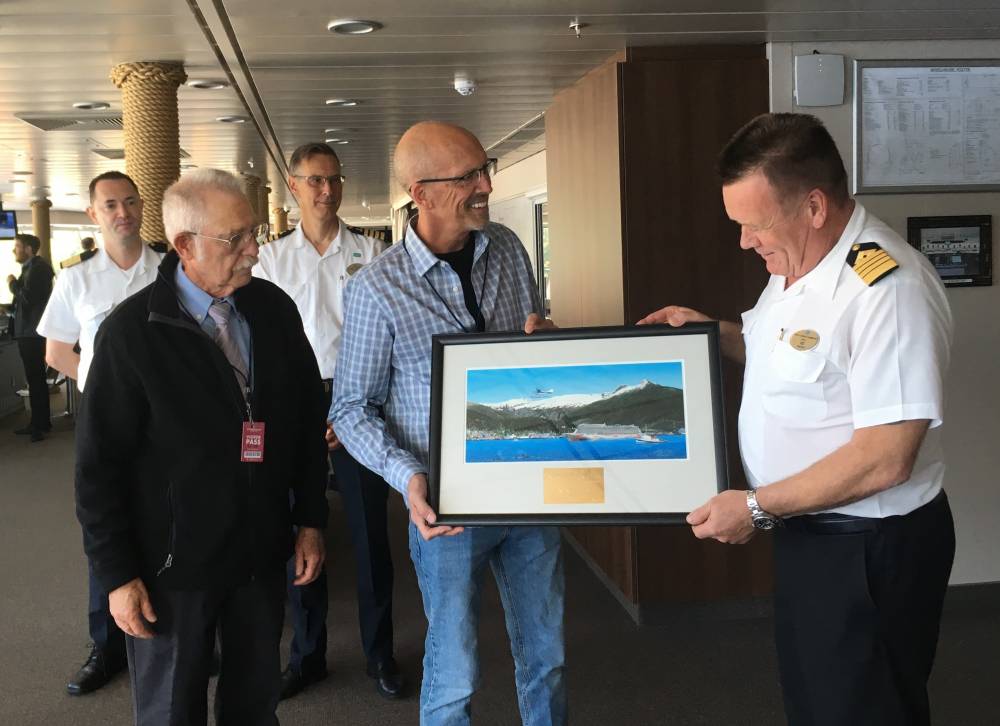 "We want to make sure that we do everything we can do to help you and your crew and your passengers to have a great visit to Ketchikan and to Alaska," he said to Hammerin. "Thank you very much."
The ceremony is brief, and then Capt. Hammerin offers a tour of the Joy.
Jun Sumatra is our guide. He takes us first to the observation lounge.
"Welcome to our observation lounge. This is exactly where our guests will be staying during our glacier viewing," he said.
The Joy's itinerary includes a trip through Glacier Bay National Park. Right now, the view is of Ketchikan. It's a good view.
"We have the Starbucks as well," Sumatra points out. "Who would like to take coffee?"
Another feature the Joy shares with the Bliss is "The Haven." That's a separate section reserved for people willing to pay a lot more for additional luxuries: Like bigger rooms, their own dining and lounge areas, a butler.
"They have a night-shift butler, and they have a day-shift butler," Sumatra said. "Our Haven is composed of VIP rooms. We have two villas here, which is what we call the executive one. It's what we call the million-dollar room."
Sumatra wouldn't say what it costs to book a Haven villa. If you have to ask, you probably can't afford it.
The Haven also has luxury rooms and suites. According to cruisecritic.com, it costs an average of $3,000 per person for a week in a Haven suite.
There are plenty of amenities for non-Haven guests, though, such as the go-karts mentioned earlier. Pools, hot-tubs and lounges are scattered throughout. There's a theater with professional productions. And there's food. All kinds of food.
"This is La Cucina," Sumatra said as we walk through a restaurant with wine bottles lining the walls. "(This is) the Italian restaurant."
La Cucina is one of about a dozen restaurants on board. The others offer French, Mexican, Japanese, Brazilian, fusion.
So, yes. The Joy is a not-so-miniature floating city.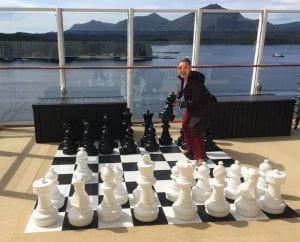 The mega cruise ship is about 1,100 feet long, carries about 3,800 passengers, and has a crew of about 1,800. It's relatively new, built in 2017 and freshly refurbished just this year.
The Joy will be stopping weekly in Ketchikan on Mondays.
Other cruise ships making their inaugural runs through Ketchikan this season are the Viking Orion, Queen Elizabeth, Celebrity Eclipse, Azamara Quest and Silver Muse.