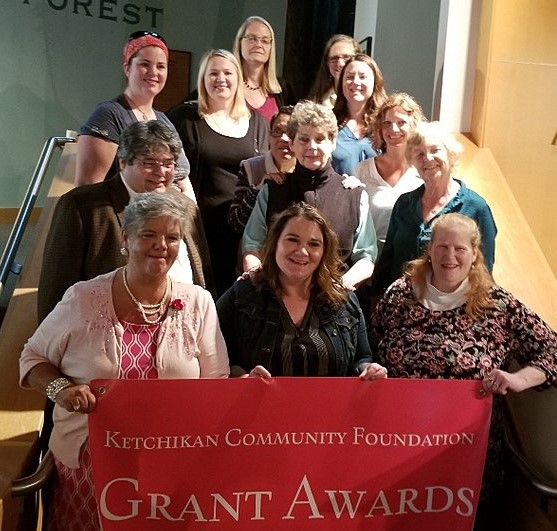 Ketchikan Community Foundation awarded about $20,000 to eight Ketchikan nonprofit organizations during a recent ceremony.
According to the foundation, the eight organizations and their grant projects are: First City Homeless Shelter, which received $2,000 for the purchase of two freezers to support its nutritional program; Ketchikan Wellness Coalition, which received $700 for Summer Cultural Camp for grades one through six; Love In Action, which received $4,000 to provide support for client assistance; PeaceHealth, which received about $3,700 for supplies to provide a series of cancer support classes; Rendezvous Senior Day Service, which received about $2,600 to develop raised beds for therapeutic gardening; Southeast Alaska Independent Living, which received $3,000 to help fund a peer support group for individuals with disabilities; St. John's Episcopal Church, which received $2,000 to help fund "The Lord's Table," which provides Sunday dinners to those in need; and Women In Safe Homes, which received $2,000 to help support programs that focus on reducing the likelihood of victimization and perpetration of violence in youth.
This is the fourth year the Community Foundation has awarded nonprofit grant funding in Ketchikan. Including this year, KCF has awarded about $82,000 to 29 local organizations.
KCF's annual grants are funded using a percentage of the earned income from its permanent endowment fund. KCF is an Affiliate of the Alaska Community Foundation.