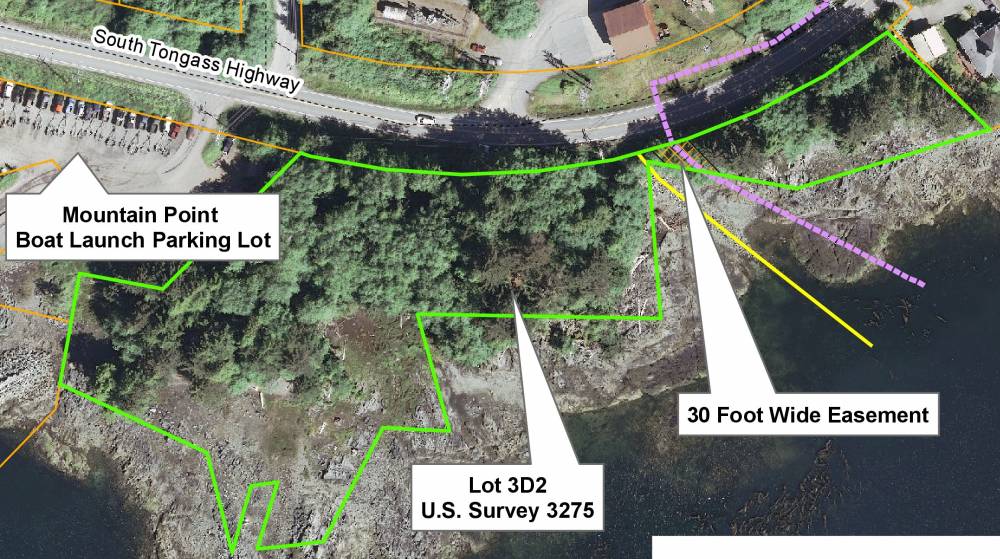 Ketchikan Public Utilities has asked the Ketchikan Gateway Borough for an easement for the city-owned utility's under-sea fiber optic cable project.
The borough assembly will consider a resolution authorizing the easement during its regular meeting on Monday.
According to the borough planning department, KPU Telecommunications Division has asked for a 30-foot-wide access and utility easement on borough-owned land in the Mountain Point area. The property is the site of a borough wastewater outfall.
According to the planning department, KPU's plan calls for a shoreside concrete structure to house the transition from land to under-sea cable. The land portion of the cable will pass under South Tongass Highway and connect to a KPU building on the other side of the road.
KPU's fiber optic cable project will provide a 90-mile connection between Ketchikan and Prince Rupert. The project should provide additional bandwidth for KPU internet customers.
Also Monday, the assembly will read a joint proclamation of the city and borough commending local emergency responders for their actions following a May 13 mid-air collision of two floatplanes in Ketchikan's George Inlet area. Six people died in that crash, and 10 survived.
Monday's meeting starts at 5:30 p.m. in borough assembly chambers in the White Cliff building. Public comment will be heard at the start of the meeting.