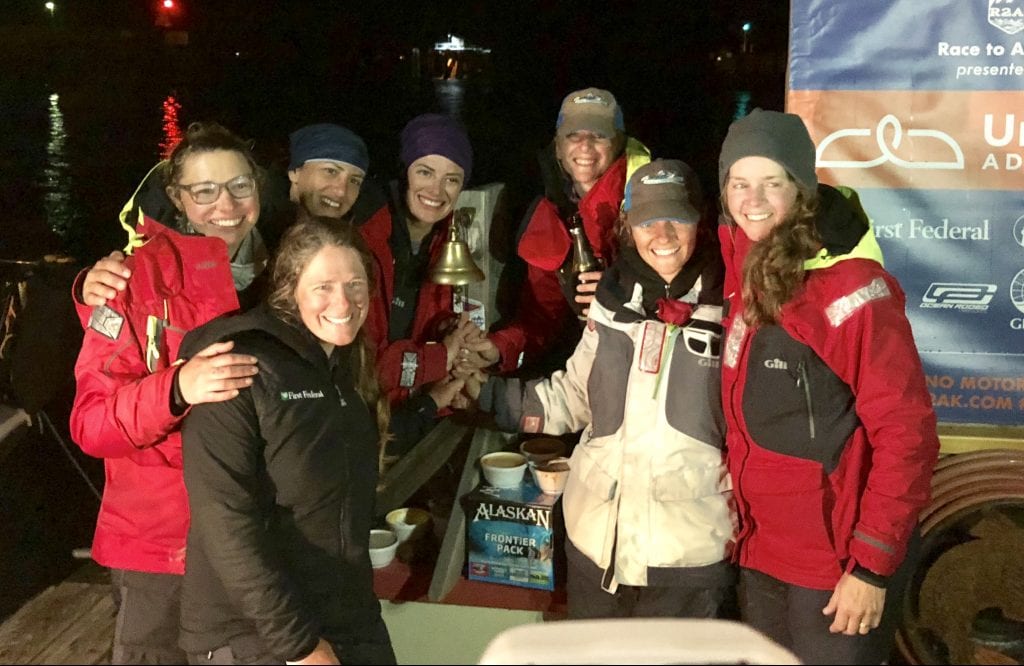 Monday morning, 48 teams began the first stage of the Race to Alaska sailing competition. Participants started in Port Townsend, Washington, and will sail 40 miles to Victoria, British Columbia.
Forty-six teams plan to participate in the second stage, which will begin Thursday, June 6, at noon and end in Ketchikan. The winning group will receive $10,000. The second group will receive a set of steak knives.
Established in 2015, the 750-mile race is open to any non-motorized boat, including canoes and paddle boards. According to Race to Alaska, the race commemorates the use of the Inside Passage during the Gold Rush.
Among the competitors are Team Ketchikan, sponsored by the Ketchikan Yacht Club; and last year's winners, team Sail Like a Girl.