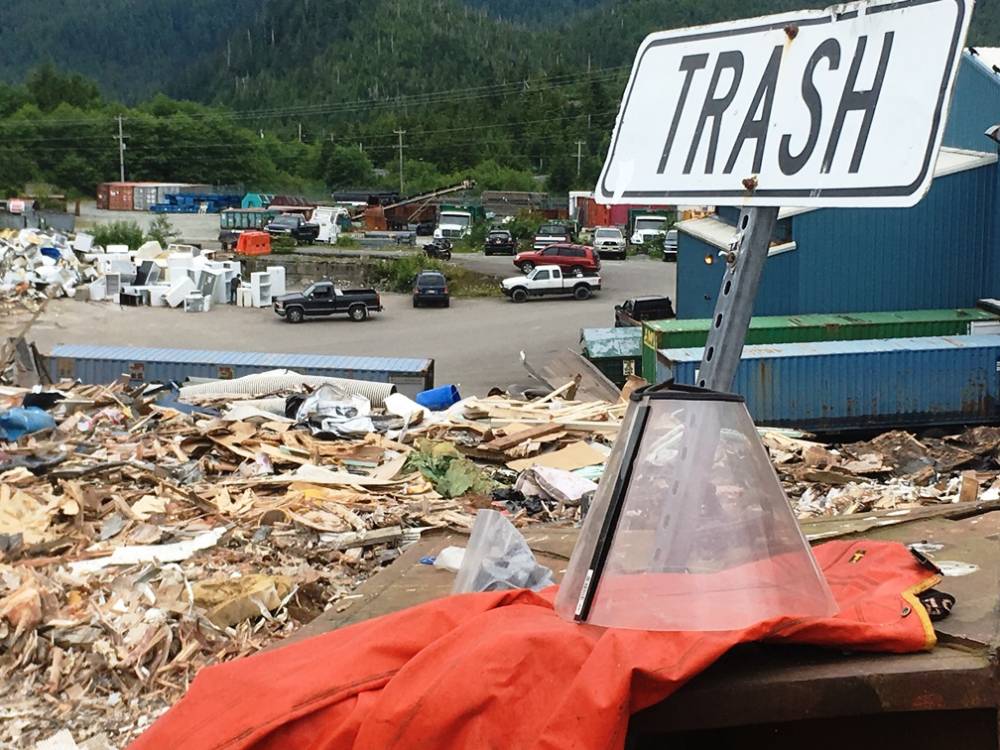 About 395 tons of trash was collected during the City of Ketchikan's annual Spring Clean-Up Week this year.
According to Solid Waste Supervisor Lenny Neeley, the landfill received about 2,000 vehicle loads during the week of April 20-27.
Neely writes that about 203,000 pounds came from inside city limits, and about 555,000 pounds came from outside the city.
He adds that U.S. Coast Guard volunteers collected litter from around the community, and brought in about 1.4 tons of trash.
The amount collected during this year's Spring Clean-Up was less than in previous years. In 2017, for example, the city's landfill collected about 588 tons of trash during the designated week.
Ketchikan's city-run landfill is open 8-4 Monday through Saturday.