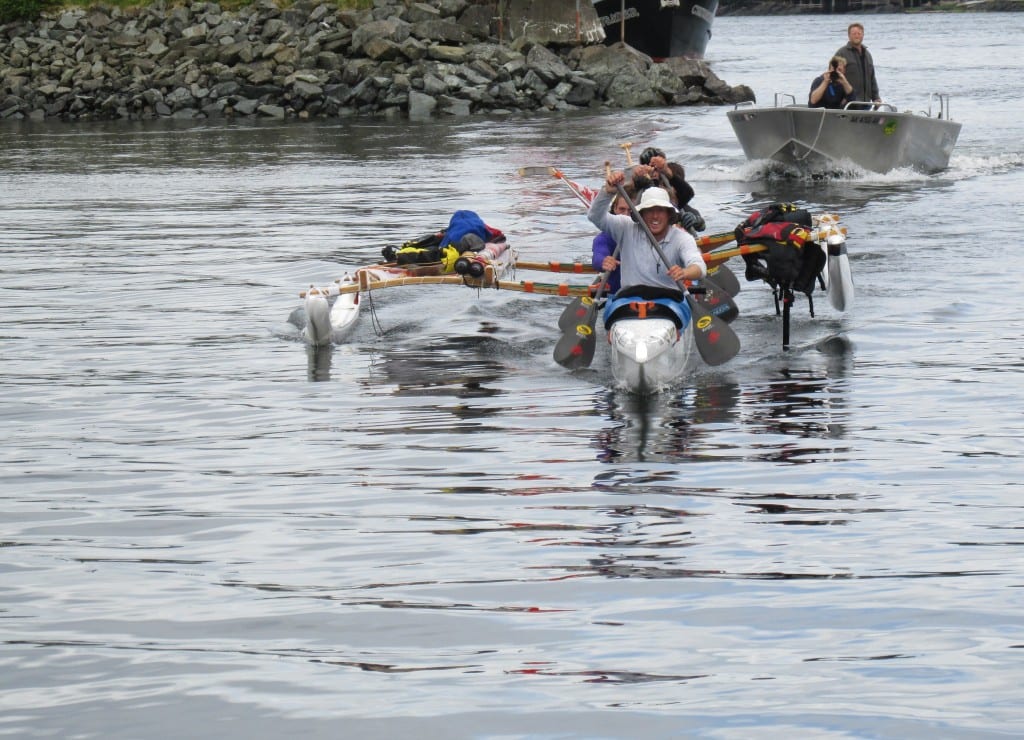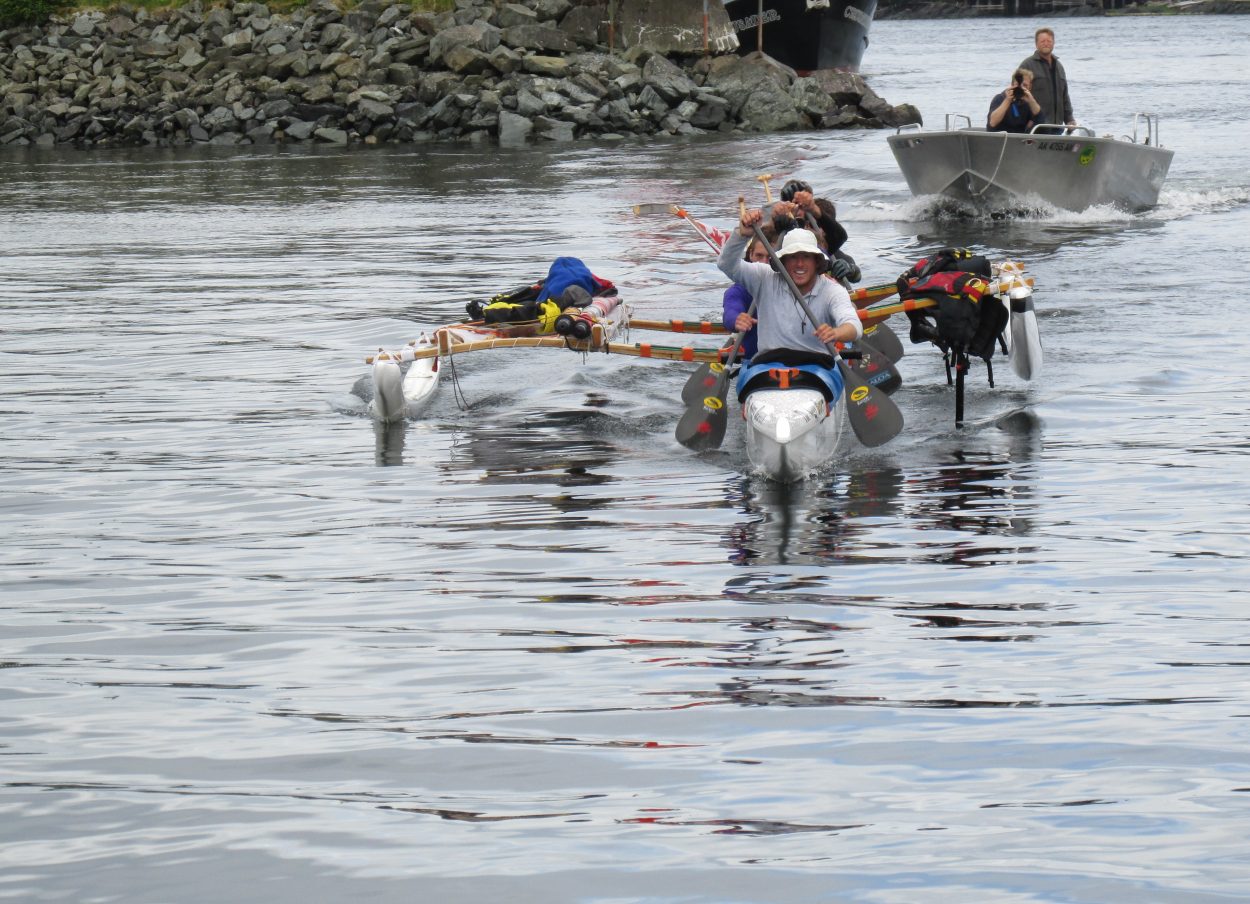 Nineteen teams and counting have finished Race to Alaska. But a few teams are having trouble completing the 750-mile race.
Sunday night, Race to Alaska received a report that Team Either You Do Stuff or You Don't capsized in Johnstone Strait. John Guider is the sole crew member on the 18-foot boat. After a call for help, he was assisted by boaters in the area who were in contact with the Canadian Coast Guard.
Guider participated in Race to Alaska in 2017, but didn't finish. He withdrew after catching the flu during that competition. He is now on shore and uninjured.
Early this morning, Team Holopuni pressed their SOS button on their SPOT tracker. Chris Fagan, Marty Fagan, and Danny Geiger are the crew members of the Hawaiian outrigger sailing canoe. According to the Race to Alaska Facebook page, Chris Fagan said the team was 40 to 45-miles away from finishing the 750-mile race. 
"The waves came faster than we could pump the water, and soon the water won the battle and the entire canoe was swamped," said Fagan. "About 15 miles from land, we couldn't come ashore and bail. Since we have an outrigger sailing canoe, the amas and bulkhead in the back and front kept her afloat. Our Holopuni Canoe was a seaworthy champ, and may just have saved our lives."
Team Holopuni waited two hours before they were rescued by the Canadian Coast Guard in Dixon Entrance. They are currently ashore in Prince Rupert, British Columbia and working to recover their boat.
Race to Alaska will be updating their Facebook page as more information becomes available.