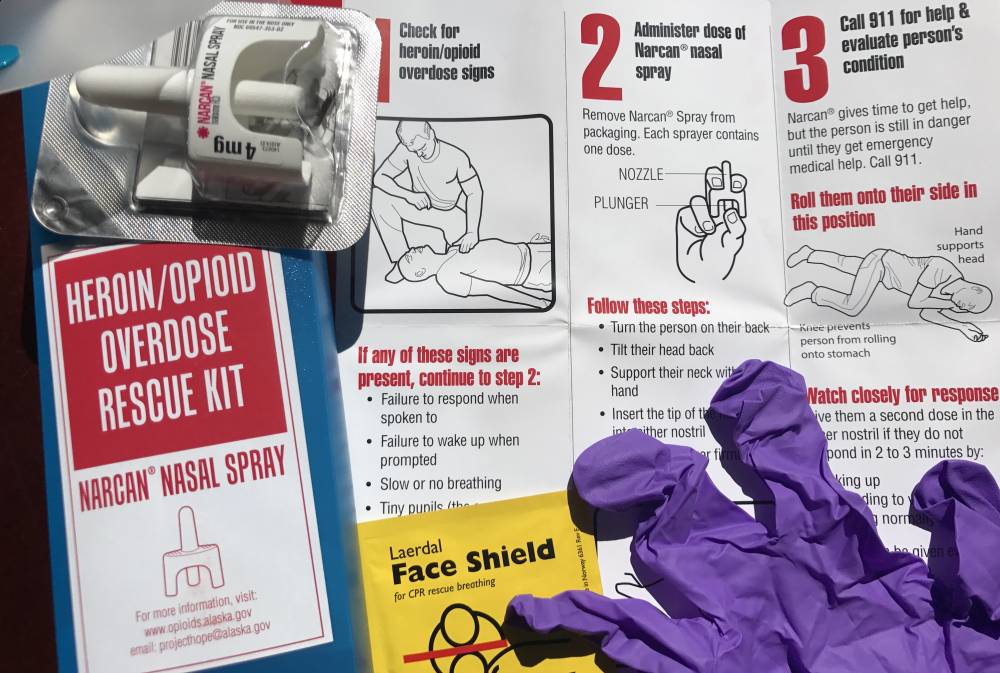 Commissioner Adam Crum from the state Department of Health & Social Services recently visited local health providers. During a recent Ketchikan Chamber of Commerce luncheon, he talked about the department's plans to combat opioid and polysubstance usage.
In response to the 2017 opioid epidemic, the department created an emergency response action plan that formed the Office for Substance Misuse and Prevention. Crum says they are working to transition that from an emergency office to a permanent office. They're also developing an online course that lets licensed providers meet new opioid Continuing Medical Education requirements from the federal government.
"One aspect of that is going around the state and setting up local opioid use task forces," said Crum. "Educating community providers helping to fight stigmas on that. One of the most successful task forces is in the Mat-Su, which has had a—very early on in the opioid methamphetamine issues, so they've actually worked together. We're working to try and educate individuals on medically assisted treatment and other items like that to break down those stigmas."
Crum says they want to focus on medically assisted treatment by prescribing low-level opioids to help people detox. He referenced a previous comment from Surgeon General Jerome Adams.
"He made the comment that when people cease smoking, we don't just ask them to stop cold turkey," Crum said. "They have patches, they have programs, they have groups. One of the issues we have with opioids, which literally redefines your neuro pathways in your brain, is we ask people to expect to stop cold turkey. Which is why it's very difficult to do and medially assisted treatment—medicated assisted treatment is something that is going to be one of our big tools moving forward as we break down those barriers," said Crum.
The office has distributed 17,000 overdose rescue Narcan kits, saving at least 260 people. Over 47,000 drug disposal bags have been distributed statewide and if used properly, can dispose of 2 million unused pills.
Crum also discussed the department's budget decrease which was covered in a separate story.