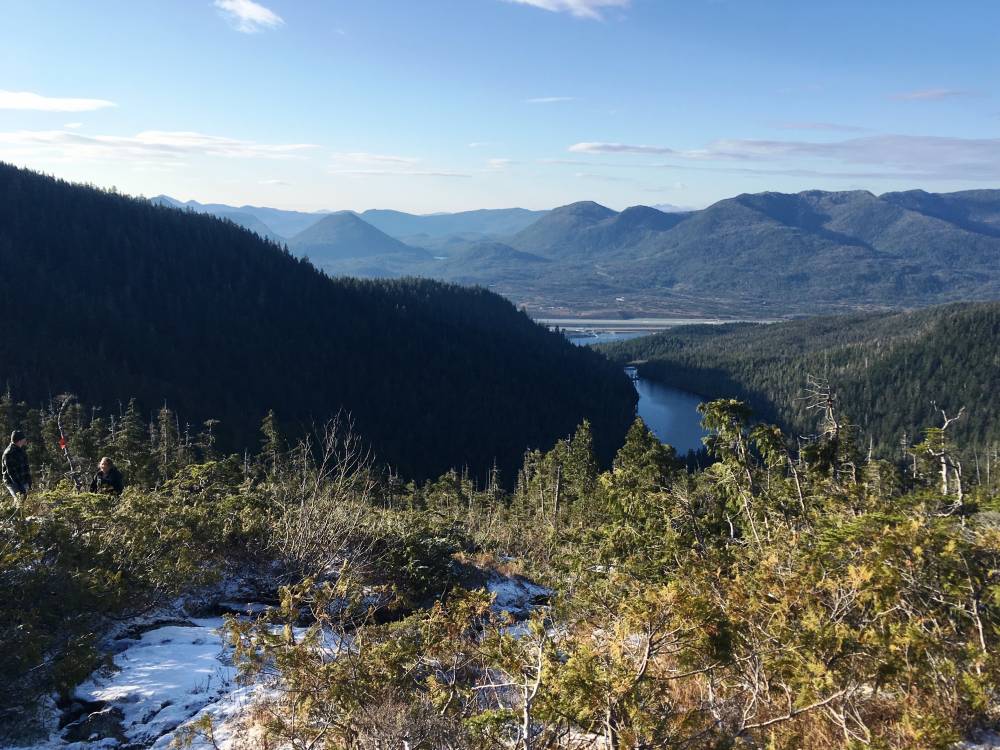 A 43-year-old woman died Sunday evening after falling about 500 feet during a hike on the Carlanna Lake Trail in Ketchikan.
According to Alaska State Troopers spokesman Tim DeSpain, Carrie Pase, fell down a slide during a hike. Another hiker was able to use his cellphone to call for help before he tried to revive her.
"Another hiker performed CPR for approximately an hour and 20 minutes prior to Ketchikan Volunteer Rescue Squad arriving on scene. All life saving measures at that point were unsuccessful," said DeSpain.
Ketchikan Volunteer Rescue Squad got the call at 7:46pm. Jerry Kiffer of KVRS said 11 crew members stayed with the victim last night and used a helicopter this morning to remove Pase. He said the woman and her hiking partner had ventured off the trail at the time of the accident.
Kiffer said they were lucky to have had cellphone service.
"Often times, in fact, I would say most times about hiking local trails, cell coverage is pretty spotty at best," Kiffer said.
He said staying on the trail is always best. Kiffer also recommends a way to contact first responders even if you're not within cellphone service.
"We always advocate taking SPOT beacons out so that if you are outside of cell coverage, you're still able to get an emergency message out," said Kiffer.
DeSpain said Pase is from Texas. Her next of kin has been notified.