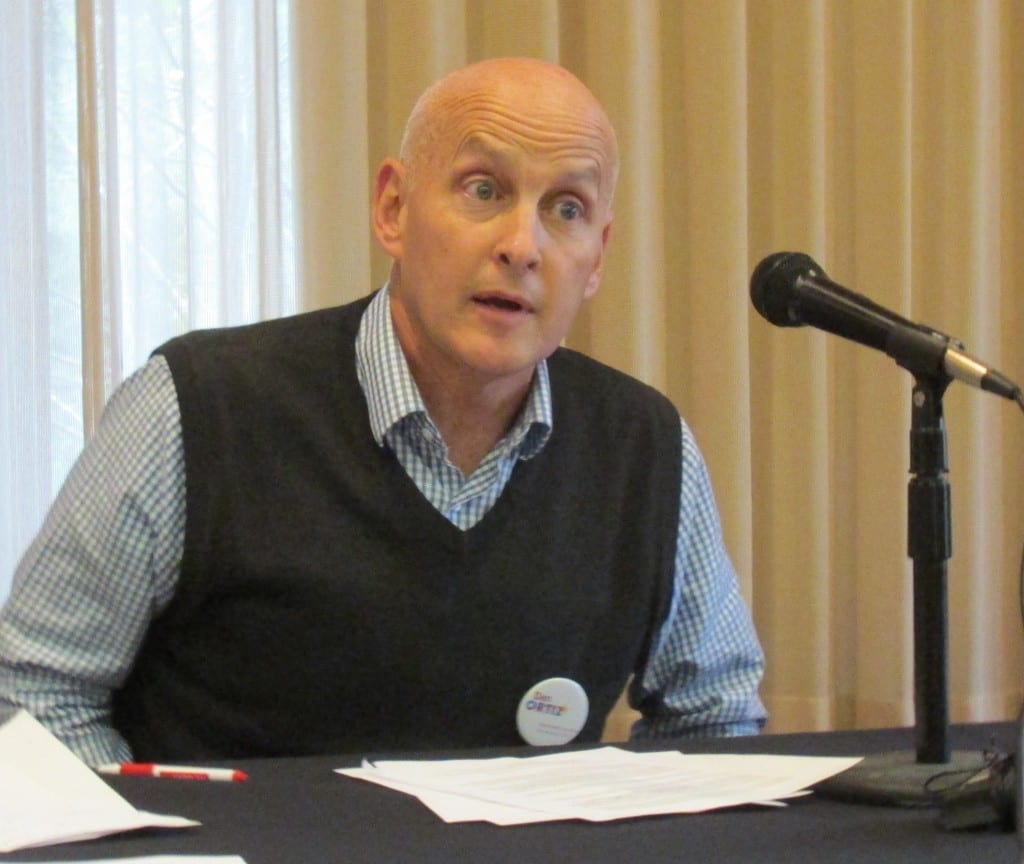 Monday evening, Representative Dan Ortiz held a teleconference for House District 36 residents, to hear public opinion of Governor Mike Dunleavy's proposed budget vetoes and how the Legislature should respond.
Terri Robbins is speaking for the House District 36 Democrats. She said they are all in favor of overriding the vetoes.
"We had a cacophony of concerns that were raised by every single person in the room," said Robbins. "We were talking about the university, we were talking about the preschool, we were talking about elder care, we were talking about fisheries, climate change, you name it—we were talking about it—public safety, all of those things. So basically, we're asking you to override the governor's vetoes en masse."
Another attendee was Ginger Fortin. She was one of many who had concerns about the governor's plan to fix the budget and his choice of which programs would receive cuts.
Asked Fortin, "The Legislature worked hard to pass a budget we could try to live with, why does the governor refuse it? Why does he want to balance the budget all in one year, taking money away from our poorest citizens, taking away senior benefits, education programs, ferry service, homeless services, the PFD, and much, much more. It does not seem fair. How about having higher oil taxes to finance the budget?"
Don Westlund expressed concerns about Alaskans in rural communities and their access to emergency services.
"Public radio's satellite is the one that carries all the emergency broadcast to the Interior, to the coastal communities; Wrangell, Petersburg, Kake, Hoonah," said Westlund. "Let meet keep going y'all, I could go— Chicken—I could go on. All of those areas rely upon public broadcast satellite. When you cut their budget, you cut everybody's safety."
Another citizen whose name was unclear was concerned about the University of Alaska's future and its ability to maintain students and employees.
"The University of Alaska education system on the collegiate level is in serious, serious dire trouble with this budget the way it is," said the citizen. "If you do this, you're gonna see a mass exodus of more than just the professor that will be fired. Our reputation as a university system will disappear."
Ortiz said there's a $140 million budget cut to higher education, an expected tuition loss of $65 million due to declining enrollment, and $44 million cut in federal grants.
There was also worry about the possible creation of a $12 million roundabout in Anchorage, despite drastic cuts to the budget for the Marine Highway System.
Ortiz said he would look into whether or not the roundabout will be funded. He said the federal government does pitch in for the new construction of the ferries, but they don't necessarily pitch in for direct operations. Ortiz said there is funding to replace the Tustumena.
Attendee Pat Chapman questioned what will happen to the funding for programs that are cut.
Asked Chapman, "If the federal government has money they are going to give us for our ferry or any of our other programs, and the governor has cut those programs down, do we still get the federal money?"
Ortiz said the $2.2 million of the state's matching funds for the Tustumena replacement is tied up in the capital budget and will not be finalized until federal monies are intact. He said they need to get the capital budget resolved by a certain date to prevent the risk of losing federal dollars if they don't come up with state matches.
"For example, if there's a cut to health and human services, certain branches of health and human services—Medicaid for example—if there's a cut to that, then we risk losing the federal contribution which in often cases, in the case of Medicaid, I believe it's 90% federal and 10% state," said Ortiz. "So yes, the answer to your question is that in some cases yes, serious federal money is at risk here as well."
Many people asked what they should be doing in order to get the vetoes overturned.
"Believe me, I'm getting literally, over 2,000 emails and they're primarily from around the state," Ortiz said. "And again, the ratio is at least—it has to be 20 to 1 in favor of the veto override."
Ortiz said with the possible exception of one person, everybody in the House Majority is going to vote to override the vetoes. He said people should focus on contacting legislators who are on the fence, because those people have the most to lose by voting for large cuts in moderate districts.
"So if there's anything that I think those representatives and senators who are on the fence can move them, it would be to force them to vote against funding those programs or vote against the override of the veto, and if they do that, they're basically saying no more senior benefits," said Ortiz.
The Alaska Legislature will meet tomorrow July 10 to discuss overriding the governor's vetoes.