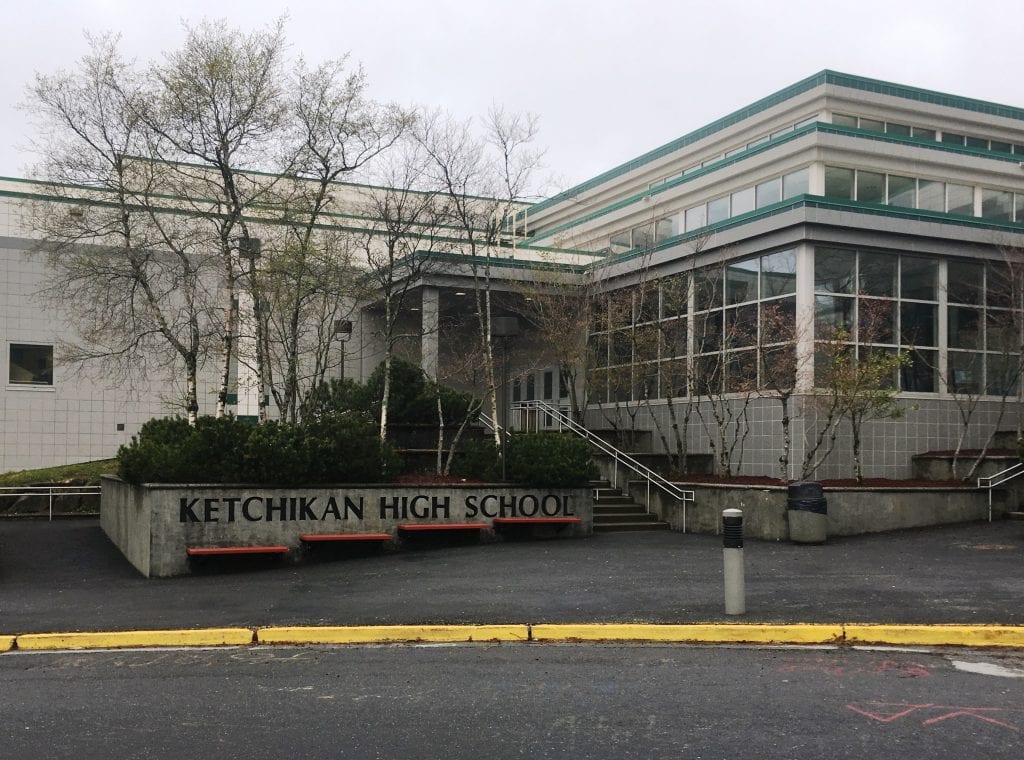 The first day of school is about a month away and the school district has made a major change. For the 2019-2020 school year, the Ketchikan Gateway Borough School District will implement early release Wednesdays to allow professional development for staff. This new system will mostly replace the former practice of full in-service days for professional development during the school year.
District Superintendent Beth Lougee said the one-hour early release days will allow each school to focus on goals of instruction, safety, and trust. She said she doesn't know of other districts in Southeast that are doing this, but said early releases or late starts have been done in many states across the nation.
"Sometimes what we find is what we've used previously stops working or doesn't work or we just need a tweak," Lougee said. "And sometimes waiting three or four months is too long, so our feeling is if we have that continuous collaboration going on week by week, we can have those discussions to improve student learning."
Despite the major change, parents weren't consulted before making this decision. Lougee said it was decided between administration and teachers. Some schools didn't get the information out to parents when it was initially released. Lougee said a letter will be posted on Facebook as well as an official notification to parents. As of right now, she doesn't have anything concrete, but said they're working on ways to help parents care for their children when school isn't in session.
"We're working with some different community groups right now for some after-school options," Lougee said. "I've got some other ideas for some after-school activities."
Lougee said she hopes to know by August 1 what after-school options will be available.
According to Lougee, the Ketchikan School Board started discussing this change last spring to use professional development days more effectively. Each Wednesday afternoon will address different topics, such as budgetary needs for student development, support curricula, instruction improvement, cultural integration, special education training, achievement gap closure, and safety and social/emotional learning.
"We've hired a new cultural liaison within our district to help integrate cultural standards within our curriculum," said Lougee. "And then we also have a behavioral specialist for our district to help all schools across the district meet the needs of some of our students who just need assistance in different areas."
Lougee said she wants to make sure Ketchikan continues to score well and make sure the curriculum helps students be successful throughout their school careers. She said continuously looking at data and having regular professional development meetings will improve test scores and close the achievement gap.
"Part of what we're doing right now within our schools—what we'll start doing in August—is setting goals on looking at our data," said Lougee. "Where students are based on our PEAKS scores that will be coming out at the end of this month and adjusting instruction based on student need."
PEAKS is the Performance Evaluation for Alaska's Schools (PEAKS). It is designed to measure a student's understanding of English Language Arts, Mathematics, and Science standards.
Lougee said there will also be pre- and post-safety planning. Lougee said when people think of safety planning, they immediately think of school shootings. But she said it's much more than that.
"So we're looking at everything from making sure that we have training in earthquakes to what to do if high winds come up," she said. "How we release schools, if we'd have to keep kids in the schools—clear down to if we had a flu epidemic—and just practice in all those situations and have protocols for what to do."
Teachers will be able to adjust their teaching styles and provide different opportunities for students to learn by taking knowledge from trainings and bringing it back to the classroom.
"They learn from each other, from colleague to colleague, of what was working in one classroom," said Lougee. "They have that opportunity too during these early release times to just work in a collaborative group."
She said it usually takes three years after starting a new program to see true results. It's not certain if early release days will continue during the 2020-2021 school year, but an evaluation will be made in January or February to make that determination.
The early release schedule and tentative release times are on the school board website. The 2019-2020 school year begins August 29.