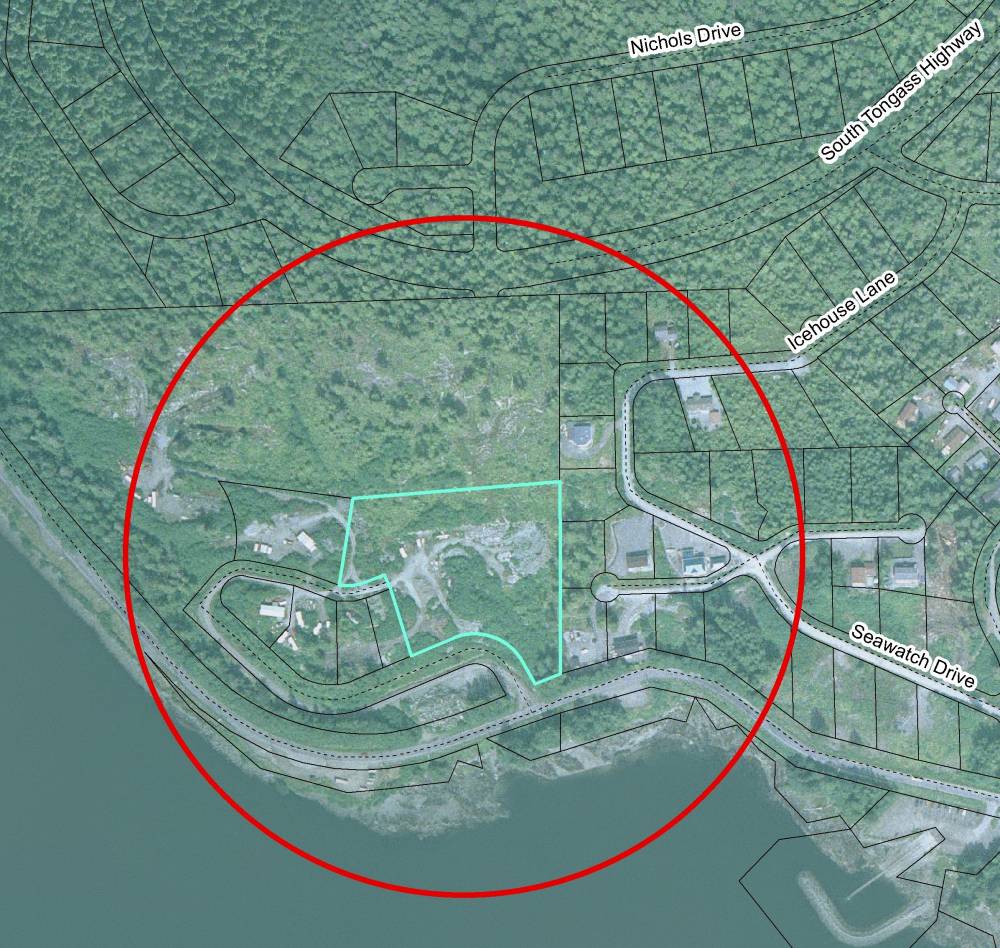 A proposal to rezone a section of Surprise Beach Court off South Tongass Highway to allow condos and small homes is in front of the Ketchikan Gateway Borough Assembly on Monday.
In a memo to the borough, developer Harlan Heaton writes that the area is about 5 acres. He plans to build seven townhouse-style duplex condos on the north side of the property.
On the south side, Heaton writes that he plans to build small homes. The one-bedroom homes would each be about 500 square feet.
All the new buildings would hook into the Mountain Point sewer and water system, as well as Ketchikan Public Utilities electric service. Heaton writes that the entire area would be subject to covenants established by home owners' associations.
The area currently is zoned High Density Residential. The rezone is needed for Heaton's plans to move forward because the proposed mix of residences is not allowed under the current zoning category.
An ordinance approving the rezone request will be considered Monday for introduction. If approved, it will come back to the assembly for a second vote.
Also Monday, the assembly will hear a presentation from Finance Director Cynna Gubatayao explaining the borough's self-insurance program.
The meeting starts at 5:30 p.m. in borough assembly chambers at the White Cliff building. Public comment will be heard at the start of the meeting.