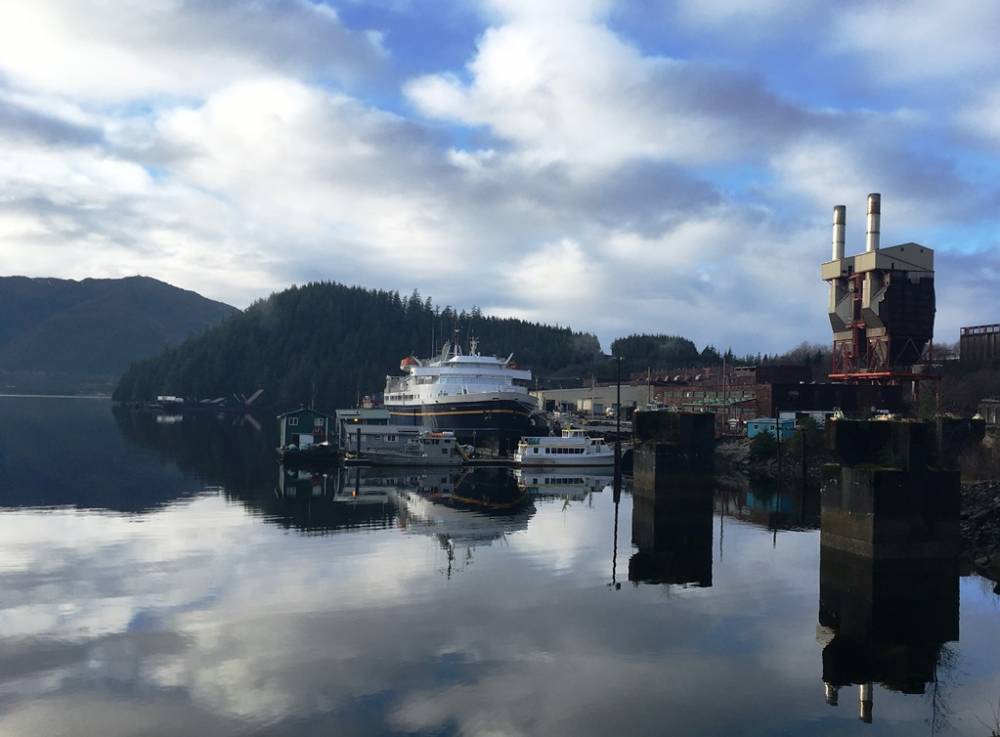 Ketchikan-based Ward Cove Group has partnered with Norwegian Cruise Lines and Fairbanks-based tourism operators Godspeed, Inc. to build a two-berth cruise dock at the site of the former Ketchikan Pulp Co.
On Monday, the group will host an open house to discuss the project and answer questions.
At a Borough Assembly meeting this week, Ward Cove Group attorney Stephen Bradford described the format of the open house, which includes a looping powerpoint presentation, as well as informational tables.
"There will be a station to talk about the environmental issues and the sand cap," said Bradford. "We'll have people available to talk about some transportation concerns and perhaps solutions."
A sand cap was placed on the bottom of Ward Cove after Ketchikan Pulp Co. left to cover up wood waste from mill operations. There has been concern about large cruise ships disturbing the cap.
Phase one of the project, which is expected to cost $50 million, includes renovating the old mill to create space for retailers and tours.
Bradford said he hopes the public meeting will address community concerns.
"And we also want to talk about the opportunities that it will create for tour operators and retailers that are already here—get some information out to them so that they aren't so concerned about the prospect," he said.
The open house is Monday, July 29, from 4:00pm to 7:00pm at the Ted Ferry Civic Center.
This report has been edited to correct an error.