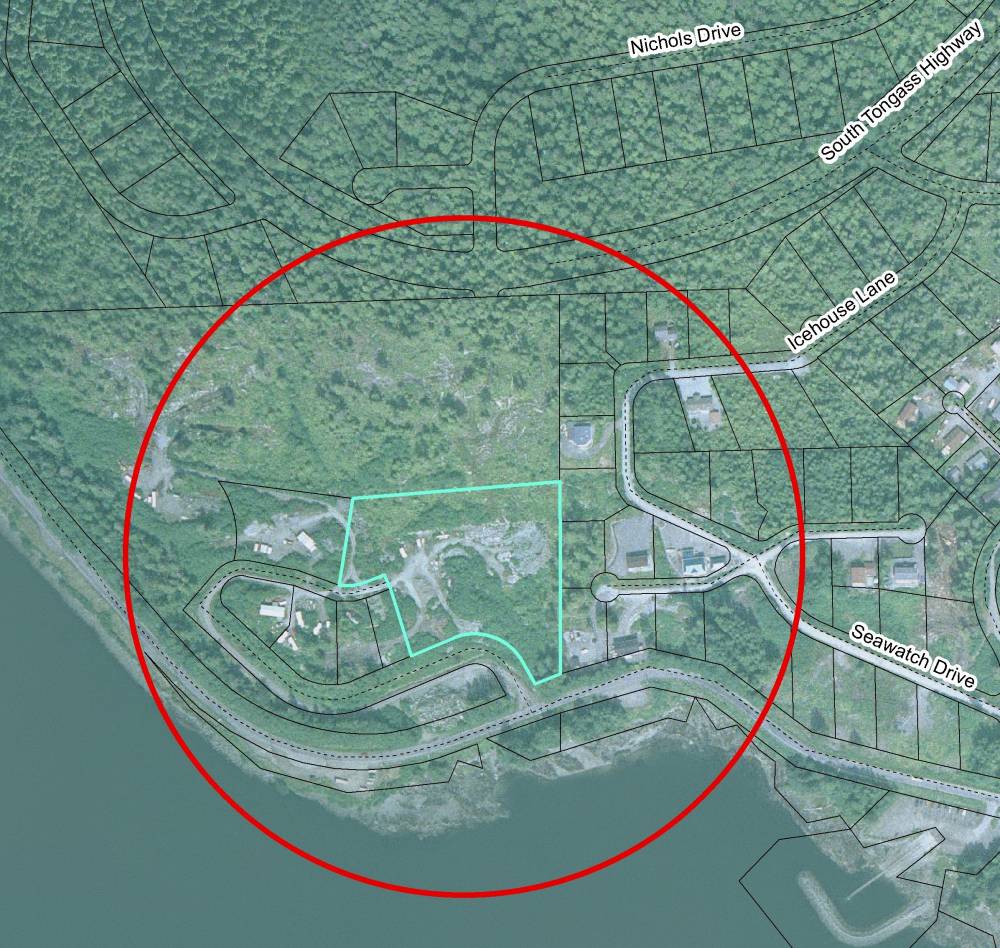 The Ketchikan Gateway Borough Assembly Monday night will hold two public hearings in second readings.
The first is on a proposal to rezone a section of Surprise Beach Court off of South Tongass Highway. The rezone would allow developer Harlan Heaton to build condos and small homes on a 5-acre lot. This would be designated a Planned Unit Development zone, a new zoning category for Ketchikan. The area is currently High Density Residential.
The second hearing is on an ordinance to amend the FY2020 budget to appropriate $122,900 from various funds for increases in property and liability insurance, and $50,000 from the recreation fund to seek proposals for a study analyzing athletic field use and recommendations for development of fields.
Under new business, the assembly will introduce an ordinance establishing an Old Dairy Road Service Area. If passed, a ballot measure to create the service area would be put before borough voters at the October 1st municipal election.
The assembly also will consider an ordinance increasing the single unit sales tax cap from $1,000 to $2,000, with an exclusion for residential rent. This item was introduced by Assembly Member Rodney Dial. The Ketchikan City Council at its August 1st meeting discussed this issue and opted to see what the borough does Monday night before giving the idea more consideration.
Assembly Member A.J Pierce proposed a motion to remove the restriction of mobile buildings within certain areas of the borough. In her sponsor statement, Pierce notes zoning in downtown Ketchikan prohibits mobile buildings, including food trucks. If approved, staff would prepare draft documents to implement a change in zoning designation in the borough. Any options proposed would need consideration by the Planning Commission and Borough Assembly.
Also Monday night, the assembly will consider awarding an approximately $119,000 contract to BAM, LLC for the Gateway Recreation Center drainage project, and consider renewal of a State marijuana product manufacturing license for Wakin Bakery located on Kelly Drive near Ward Cove.
The meeting begins at 5:30 pm in Borough Assembly Chambers at the White Cliff building. Public comment will be heard at the start of the meeting and during public hearings.