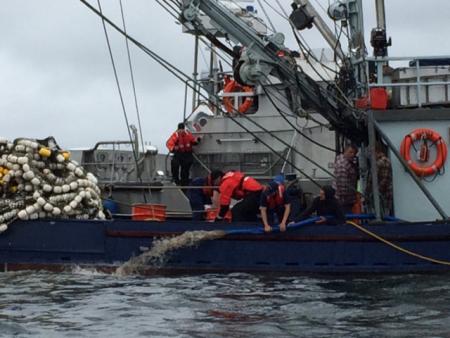 On August 1, Alaska Senator Dan Sullivan advanced the Coast Guard Authorization Act of 2019, which funds the U.S. Coast Guard for fiscal years 2020 and 2021. 
Sullivan said one of the provisions in the act was created in response to the government shutdown in January. During the 35-day closure, the Coast Guard was the only military branch that was not paid.
"The Coast Guard for example was doing patrol operations in the Persian Gulf alongside Marines and Sailors," said Sullivan. "Well, incredibly, the Marines and Sailors are getting paid—the members of the Coast Guard weren't. That's outrageous—shouldn't happen again, and my bill fixes that so it won't happen again."
The act, which includes a $1.4 billion increase, was unanimously voted out of the committee. According to Sullivan, there are provisions that affect Ketchikan, specifically.
"There's a provision here for Ketchikan that would make it so the Coast Guard could regularly use the Vigor Shipyard for large scale maintenance and overhauling of these ships," said Sullivan.
Sullivan said it also includes $745 million each for three new ice breakers, as well as $650 million for construction of the twelfth National Security Cutter.
Additional provisions include relief for fishing and hunting guide operation regulations, as well as protections for sexual assault survivors and improved USCG family services.