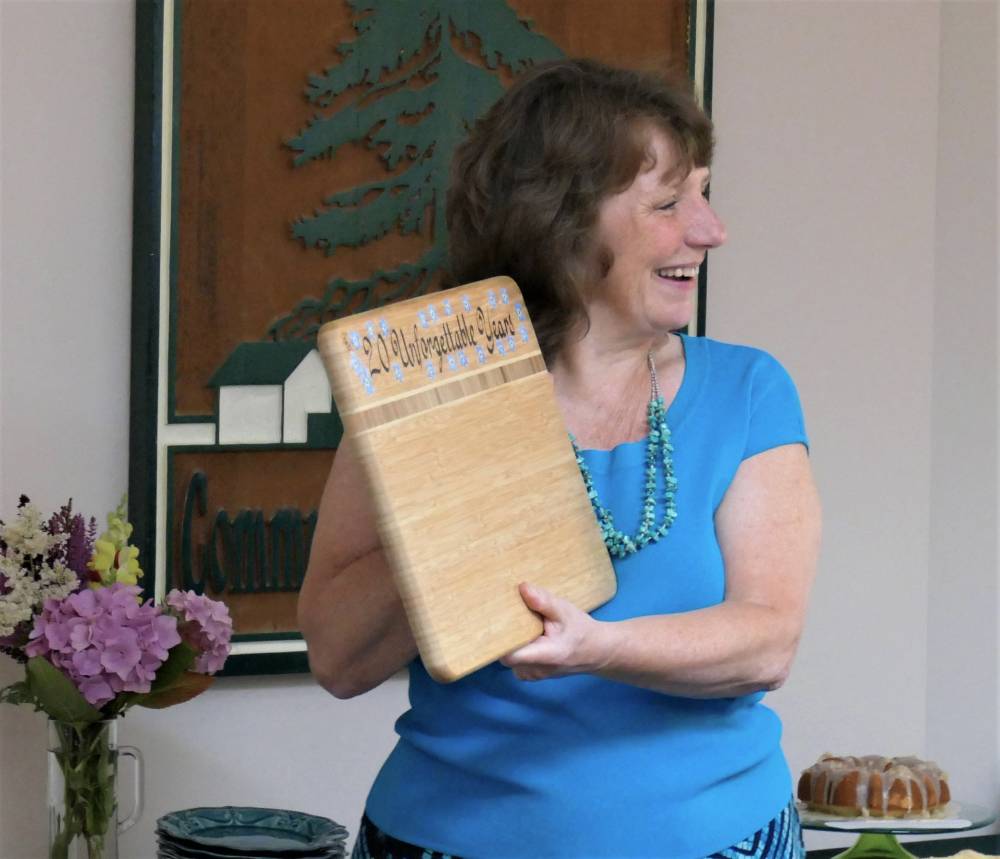 Community Connections honored longtime Executive Director Bess Clark last week for two decades as head of the non-profit organization.
According to a press release from Community Connections, Clark first came to Alaska in 1979 as a surveyor for the U.S. Forest Service, working on Prince of Wales Island. When her son was born with a developmental disability, Clark became interested in special education. She returned to school and received degrees in special education, elementary education, and business administration.
Community Connections was founded in 1985. The non-profit provides individualized support and services to encourage independence, community belonging and quality of life for people with developmental disabilities. In 1986, Clark joined that organization as the infant learning director. She became executive director in 1999.
Community Connections serves about 600 people annually, from newborns to elders. It has over 200 staff members in Ketchikan, Metlakatla and on Prince of Wales Island. Support programs include the Early Learning Program, Children's Mental Health, and Senior and Disability Services.