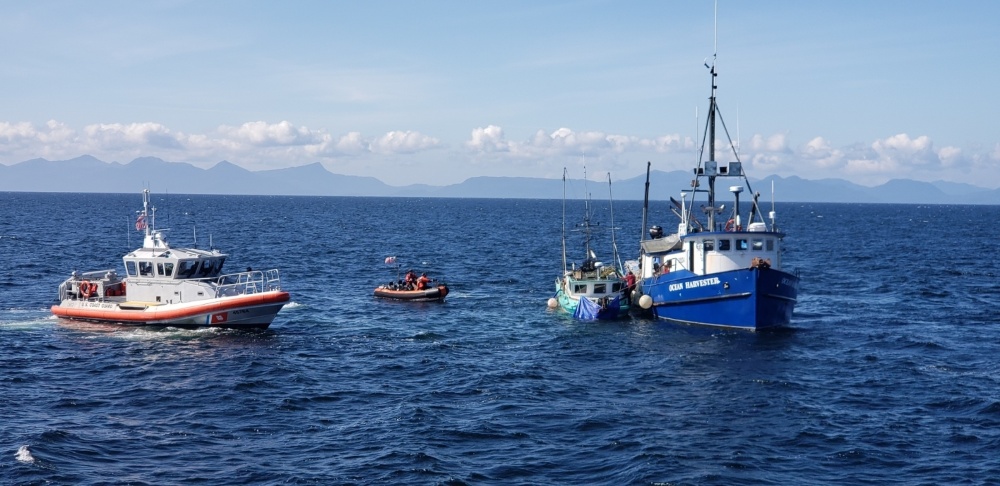 U.S. Coast Guard crews helped pump out and tow a fishing vessel that hit a rock near Percy Islands on Wednesday.
According to the Coast Guard, the Juneau Command Center received a call at about 8 a.m. Wednesday reporting the fishing vessel Jacklynn May had hit a rock and was taking on water. There were two people on board.
The Coast Guard Cutter Adelie arrived on scene at 11:20 a.m. and started work to control the flooding. A Coast Guard Station Ketchikan boat crew, Alaska Wildlife troopers and a good Samaritan vessel, Triton, also assisted.
The two mariners aboard the flooding fishing vessel were found in their life raft and in good condition when rescue crews arrived. The Triton crew took them aboard.
The water appeared to be entering the fishing vessel through a one-inch hole in the bow.
The fishing vessel Ocean Harvester worked with the cutter to tow the damaged boat to a boat ramp on Annette Island. The Jacklynn May's hole was patched with resin, and later towed to a nearby dock.
This report has been edited to make a correction.