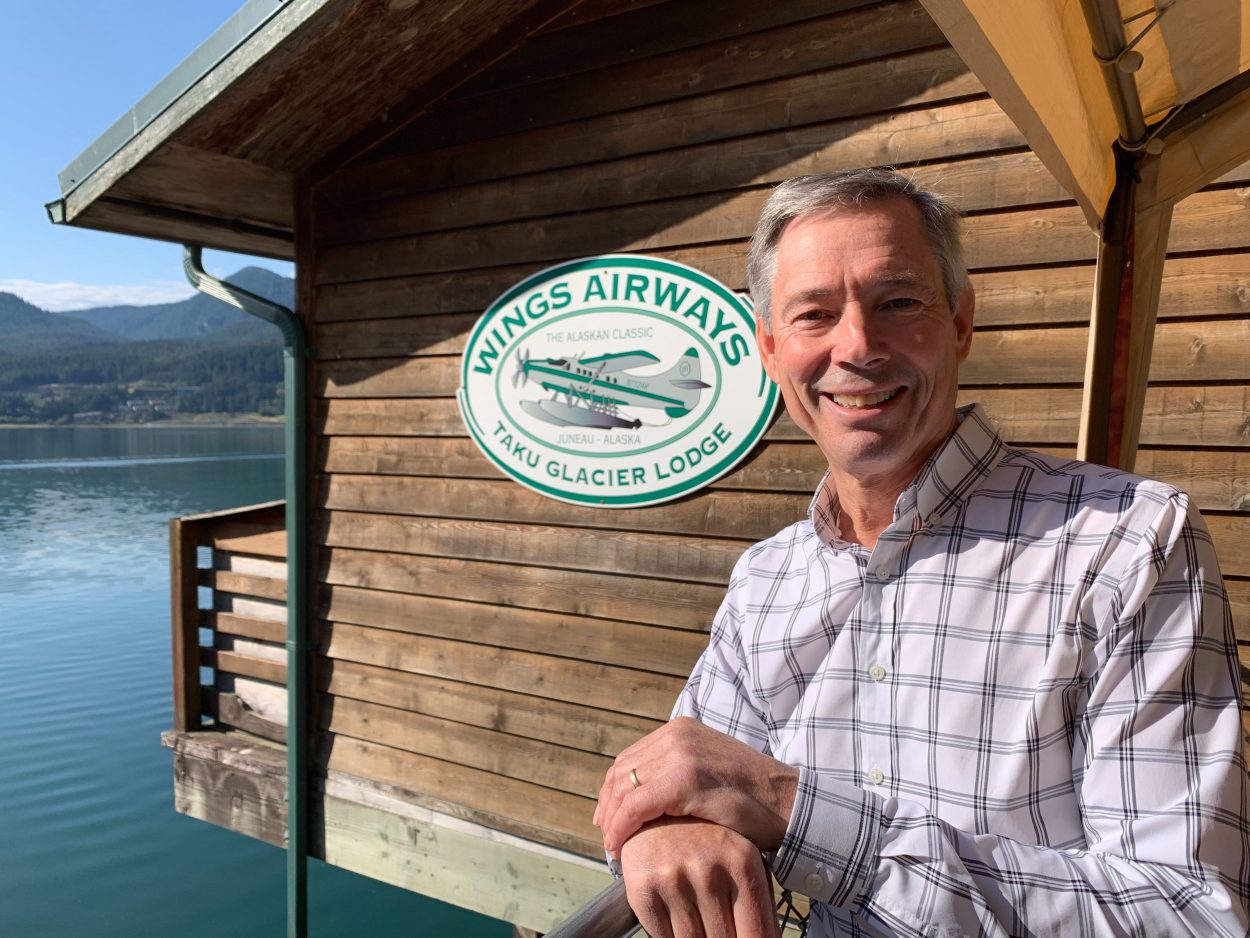 The cruise industry's public face in Alaska is stepping out of the limelight. John Binkley, a former Republican lawmaker and one-time gubernatorial hopeful is leaving Cruise Lines International Association's Alaska chapter.
In 2006, Alaska voters passed a ballot measure to tax and regulate cruise ships visiting the state. It was in response to high-profile pollution cases in Alaska and elsewhere. Months later, Fairbanks businessman John Binkley founded the Alaska Cruise Association.
"It really was an insight, I think for those of us in the industry — in Alaska — that there needs to be some work done to build stronger relationships between the industry and the people of Alaska," Binkley said in a brief phone interview Wednesday from Seattle's airport.
The ACA would later challenge the cruise ship head tax in court. It settled in 2010 with Gov. Sean Parnell's administration, which agreed to reduce the amount of the tax and help usher through a bill that relaxed the wastewater permits now required on ships discharging in state waters.
Cruise industry critic Joe Geldhof, a Juneau attorney who helped write the ballot initiative, has watched Binkley for years.
"Well, John Binkley is a very congenial individual with a 100 watt smile," Geldhof said, "and he's been effective in managing the PR campaign for the collective cruisers in a fairly effective way."
The ACA later merged with Cruise Lines International Association, the industry's global trade group, to create an Alaska chapter with Binkley in charge.
In 2016, Binkley's CLIA chapter brought a federal lawsuit challenging the constitutionality of a fee that Juneau charges companies for each cruise passenger.
The judge's decision upheld the tax's legality. But the ruling significantly narrowed the way the money could be spent. Geldhof says the court effectively handed the city and the industry a split decision.
"It was largely a waste of time," Geldhof said. "And the only people who came out ahead with the lawyers for the city and borough and the cruise association."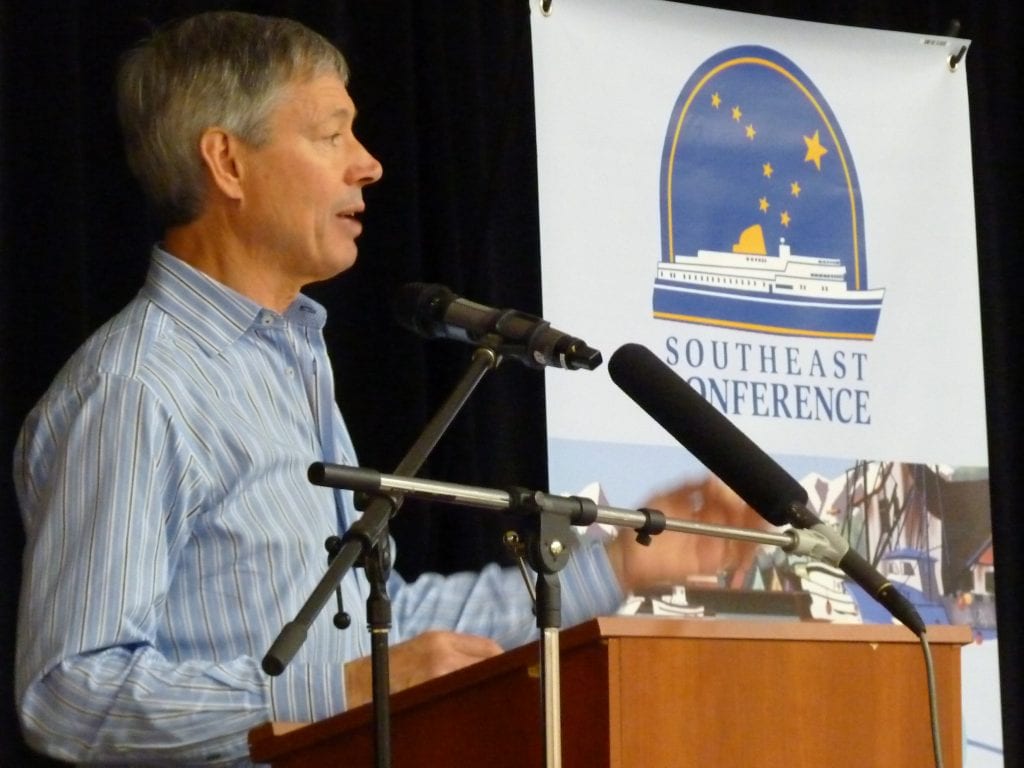 Juneau's city manager Rorie Watt came to know Binkley through the nearly two-year court battle.
"They filed it days before I became city manager," Watt says of the lawsuit, "So I would say it started out pretty adversarial."
But he says the two were able to work through a lot of issues and achieve a decent working relationship.
"And now that he's moving on, I mean, I wish him well," Watt said. "He's got a family business to attend to. And he wears many hats in the state."
Binkley does have a family business — or, a portfolio of businesses, to be precise. The Binkley family owns a river boat tour operation in Fairbanks.
His kids own the Anchorage Daily News. One of his sons, Ryan is helping lead a partnership trying to redevelop Ketchikan's former pulp mill into a huge new cruise ship dock.
John Binkley says he'll be devoting energy toward getting that project approved by state and federal regulators.
His many hats includes six years in the state legislature in the 1980s. He unsuccessfully challenged Sarah Palin in the GOP primary for governor in 2006, and considered running again last year.
CLIA Alaska Chairman Charlie Ball – a Carnival Corporation executive based in Seattle – said in the industry group's August newsletter that Binkley won't be replaced when he leaves in October.
CLIA Alaska's two-person office headed by Mike Tibbles, Sarah Palin's former chief of staff, will run the day to day. He declined to be interviewed.
Ball didn't reply to requests for comment.
Binkley says he feels the cruise industry's relationship with Alaska host communities has improved since he started in 2007.
"And the focus now for the industry is how do we move forward to make sure we ensure that Alaska remains a very desirable destination," Binkley said, "and also at the same time making certain that the quality of life for the people who live in on these Alaska communities is still of high quality."
Alaska cruise ship tourism is shattering previous records with more than 1.3 million visitors expected this year.
Projections for the 2020 season haven't been released but industry sources have advised communities to prepare for even more.