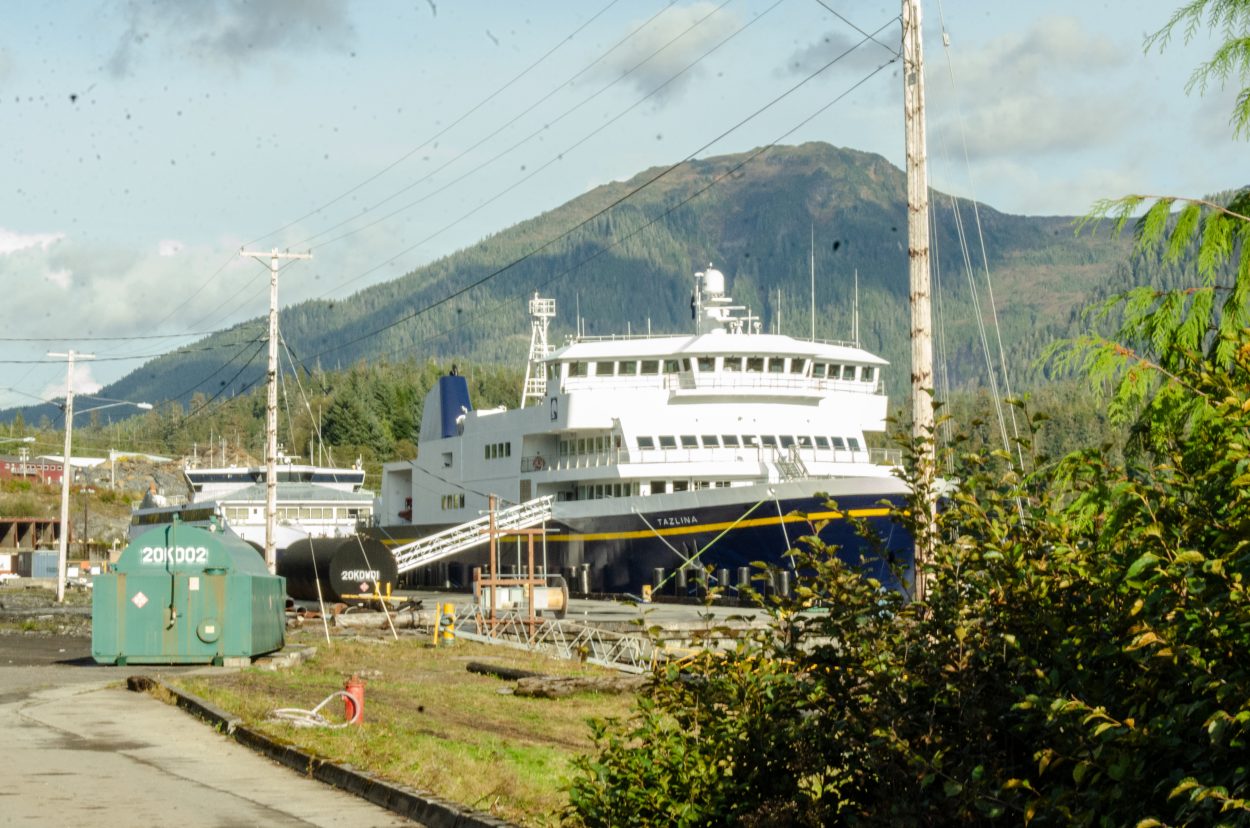 The U.S. Coast Guard has completed its "navigational analysis" of the proposed Ward Cove cruise ship dock. It's a significant milestone for the proposed private cruise ship facility seven miles north of Ketchikan.
The Coast Guard studied the proposed 500-foot floating dock's potential impacts on existing marine traffic.
According to documents obtained following a Freedom of Information request, the Coast Guard says the proposed floating dock would not present risks to shipping in Ward Cove.
The analysis looked at existing vessel traffic and Alaska Marine Highway vessels laid-up in Ward Cove.
But state officials question how comprehensive the analysis was. The Alaska Department of Transportation's Benjamin Storey says the Coast Guard didn't account for the state's plan to build a new ferry terminal and expand its layup dock on the cove.
"There was a general, you know, master plan that's already been sitting around for a while that we provided to the Coast Guard, which included the turning radius and radii needed for certain vessels," he said.
Amanda Norcross, a spokesperson for the Coast Guard, says the agency didn't account for the planned ferry facility because DOT hadn't yet applied for an Army Corps of Engineers permit to build it.
Storey concedes without that in place it may have been difficult for the Coast Guard to plan for future contingencies.
"Because they didn't have an exact position of our facility along with the exact routes that AMHS vessels would need to take in order to access those facilities," Storey said.
Developers need an Army Corps construction permit to build the dock, and the Coast Guard's analysis is part of that process. Army Corps spokesman John Budnik said Thursday the agency doesn't have a timeline on when a final decision will be reached on the permit.
Developers say they want the new cruise ship dock in place in time for the 2020 season.