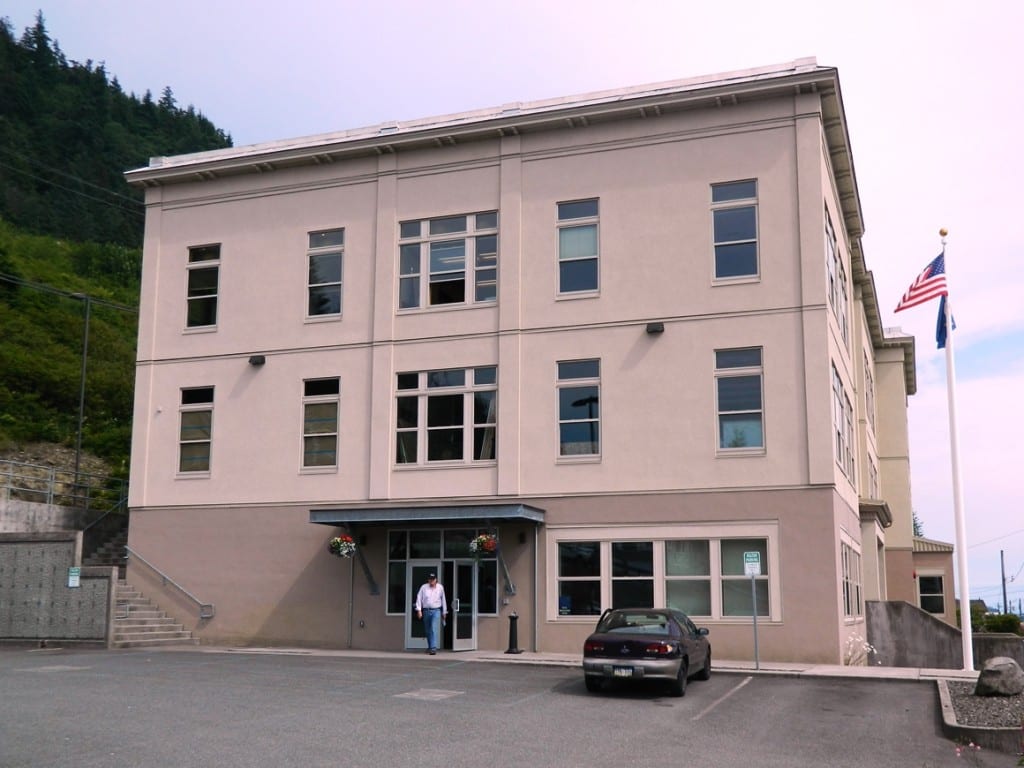 Ketchikan's borough assembly signed onto a statewide plan that may simplify online sales tax collection at Monday night's meeting. 
The plan, created by the Alaska Municipal League, would create a statewide commission that would collect sales tax from online retailers. Though the online retail giant Amazon voluntarily collects sales tax on purchases in Alaska, many others don't. The assembly agreed to join the commission as it writes rules for online sales tax collection, but a final agreement to actually start collecting taxes would require assembly approval.
In other business, the assembly rejected one rezone request and advanced two others.
On the recommendation of the borough's planning staff, the assembly denied a property owner's request for a rezone on Gravina Island near Clam Cove. Six community members spoke against the rezone, saying they didn't want to bring the visitor industry to a residential area. The property owners, Tab and Sara McNabb, did not attend the meeting, but their attorney asked the assembly to postpone its decision. The assembly denied it anyway.
Meanwhile, the assembly advanced a property owner's request to rezone a small island in the Tongass Narrows for commercial use. The property owner, Steve Seley, hopes to run tours and historical presentations on Danger Island. 
And after giving final approval to new zoning rules for shooting ranges, the assembly moved to introduce a measure to rezone a parcel in the Ward Cove area to allow for a shooting range and firearm manufacturing facility.
Both the proposed Danger Island and Ward Cove rezoning applications will be heard again at the assembly's Nov. 25 meeting.