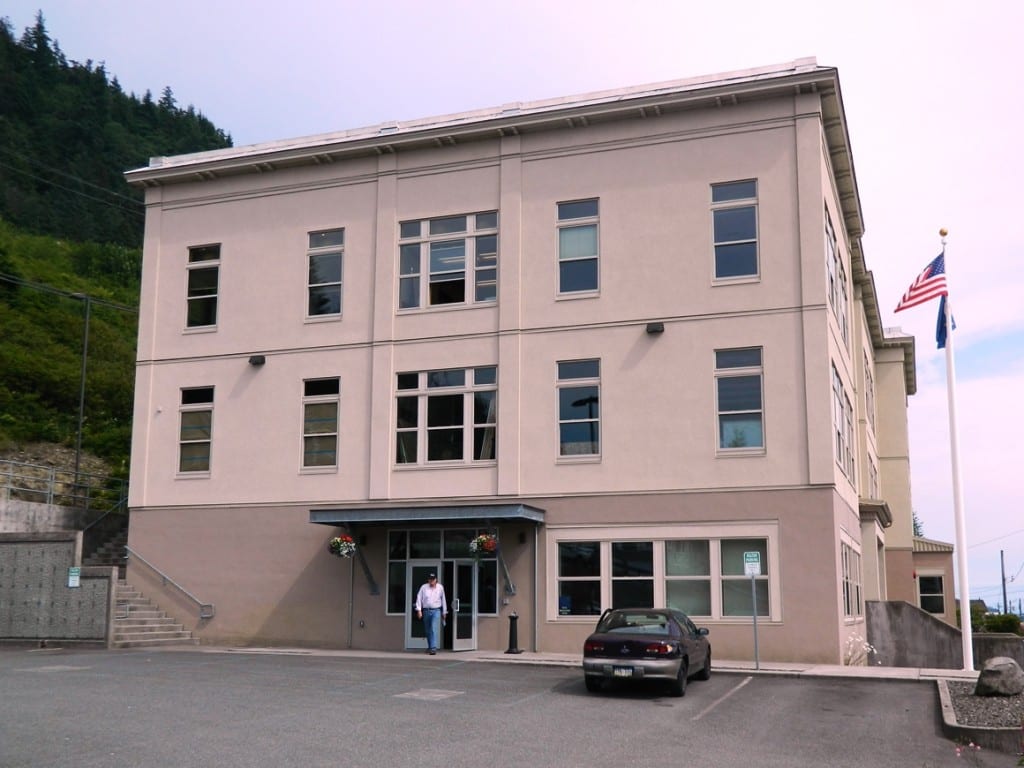 At Monday's meeting, Ketchikan's borough assembly will consider a resolution asking British Columbia to better protect the Unuk River watershed from transboundary mine pollution. 
It asks the province to conduct a new environmental assessment for the KSM open pit copper and gold mine that's under development in B.C. Conservationists are concerned that the mine could damage fish habitat — especially salmon — in the Unuk.
Transboundary mine pollution has been a source of contention between Alaska and its neighbor. The Alaska Department of Natural Resources tracks B.C. mines near the border and has regular contacts with its counterparts across the border.
Ketchikan City Council is considering a similar resolution.
In other business, the borough assembly will also consider whether to rezone Danger Island for commercial use. A tourism business is planned on the small island in the Tongass Narrows.
Also under consideration is an outdoor shooting range and gun manufacturing facility in the Ward Cove area. The assembly finalized rules for gun range zoning earlier this month.
Monday will be the final public hearing for both rezones.
And finally, The Ketchikan Visitors Bureau is asking the assembly for $15,000 to establish a voluntary "Tourism Best Management Practices Program." It's based on a model program set up by the City and Borough of Juneau in 1997 that seeks to minimize the effect of the visitor industry on the local community. It would fund a website, handbook outlining best tourism practices, a dedicated hotline and an awareness campaign. Visitors Bureau staff expect to formally launch the program early next year.
The assembly meeting is scheduled for at 5:30 p.m. Monday in Ketchikan's White Cliff Building.