Black Friday marks the beginning of the Christmas shopping season, and for some retailers, that can be one of their busiest days. KRBD spoke to several Ketchikan small business owners to find out how they fared, and to get a sense of how sales will go this season.
Small businesses in Ketchikan reported mixed success at the start of the holiday shopping season. Some saw increased sales, while others saw little activity.
Silly Munchkins, a clothing consignment and toy store was one of the businesses that fared well on Black Friday. Jackie Kimball is one of the store's managers. She says they have many loyal customers but are seeing an increase in new customers.
"The great thing about having consignment and toys is that you might have someone coming in to bring in consignment, solely focus on that, but they notice the toy section and get distracted and see all the fun treasures we have there, and vice versa too. They might be coming in for a gift and find some clothing that they didn't even know they needed in their life."
Kimball says sales are up from last year and she believes they will be steady during the holidays. She says the most popular items so far have been games and puzzles.
"Really just trying to reconnect with family and spend some time off line. So that's great. We love seeing that."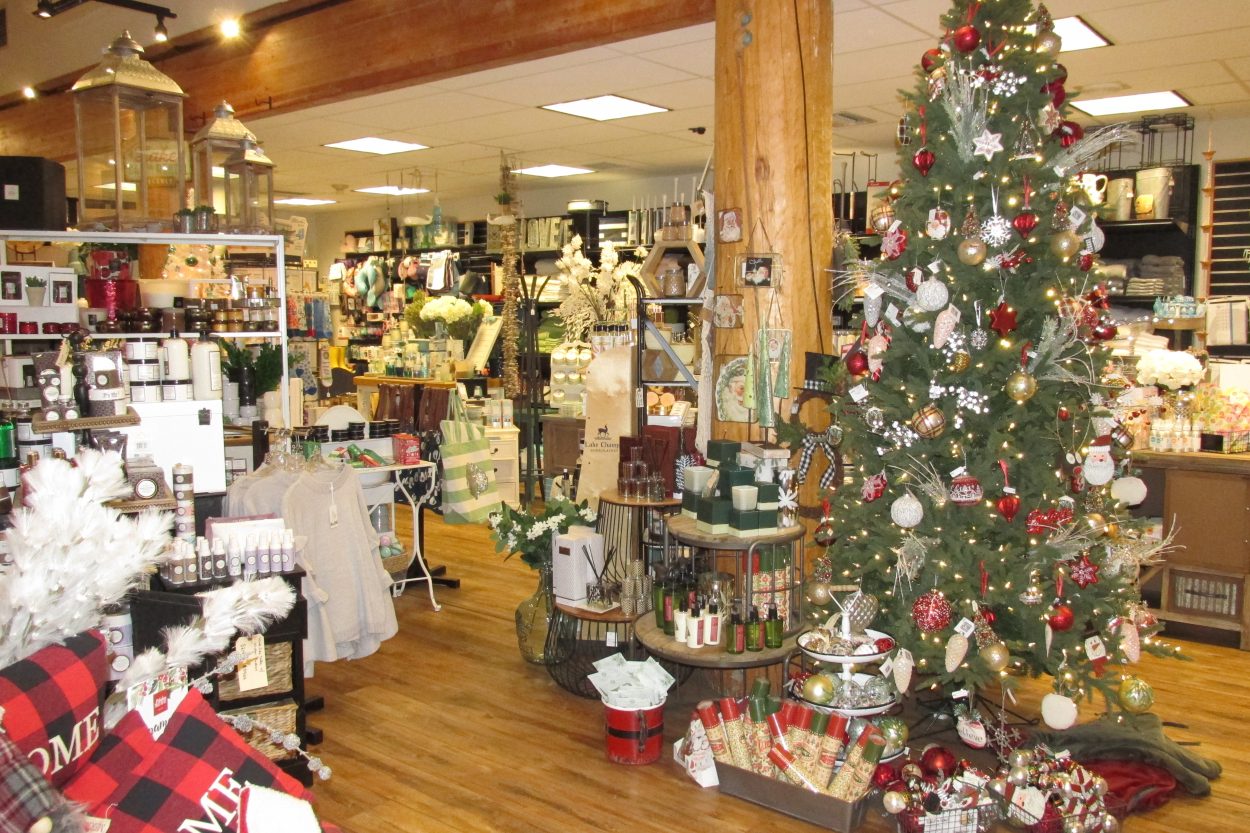 Orla Roberts is co-owner of Simply Bella which sells kitchen, bed and bath items and toys. She says they were extremely busy on Black Friday. The store relocated last June, and Roberts thinks that might be part of the reason sales are up.
"We just have a little bit more square footage and can offer a little bit more, so definitely better than last year. And it could just be the novelty of 'new' but so far it's been a good year. We're up probably 30 percent, so that's awesome."
She too is optimistic about holiday sales.
"People are out shopping early. A lot of the time the last week of December is our busiest week, but this year it's been busy. Every weekend is busy. So I think people are out and spending money and excited for the holiday."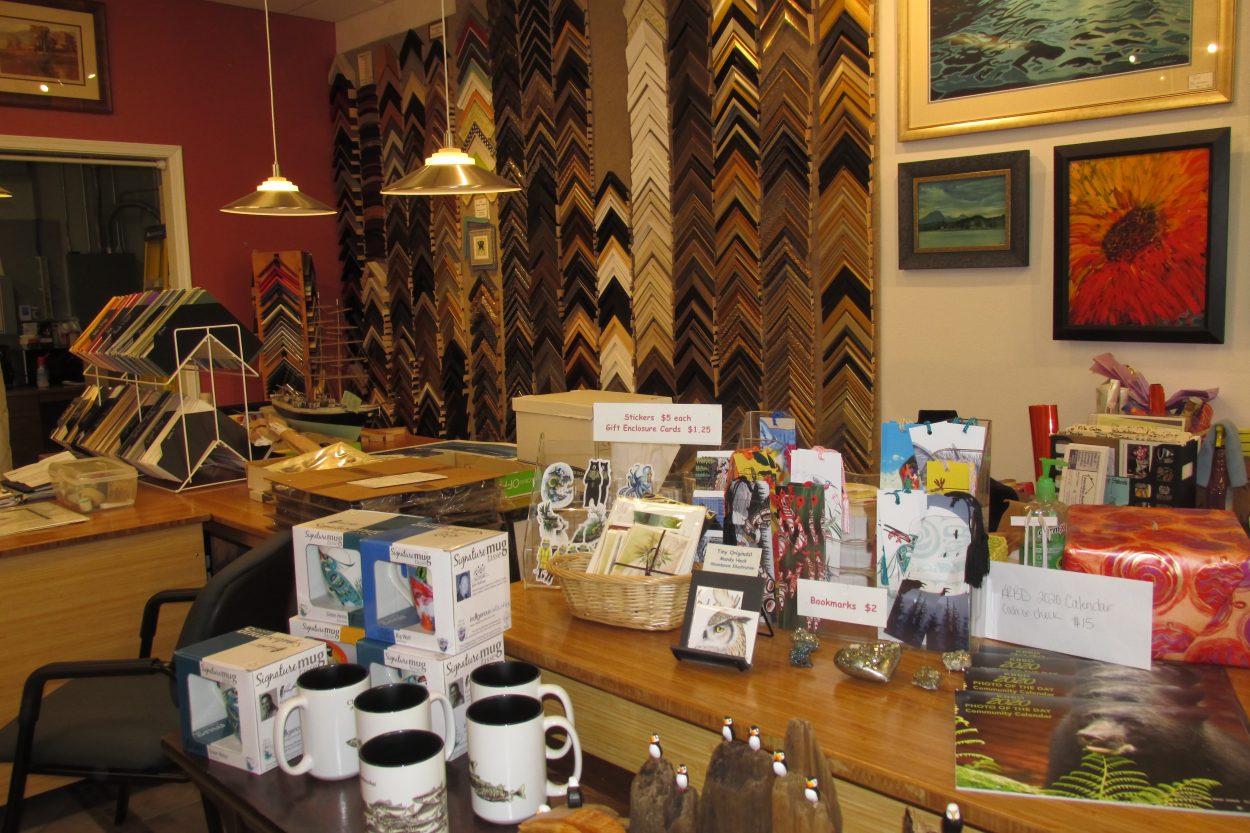 Some downtown businesses were less excited about the holiday weekend. Brandon Hoyt is owner of Starboard Frames and Gifts which offers local art, jewelry and pottery. He says sales seem similar to last year, but it's too early to predict how the season will go.
"It's such a difference. You go from the super, slamming summers and then you get into kind of the cool down where the locals get the town back so everything kind of eases up and then all of the sudden it's crazy again. Christmas – busy, magical stuff – is our favorite."
In the summer, cruise ships bring over a million visitors to the downtown area. Hoyt says during the winter season locals mostly come in for custom framing. He says he's seen regulars as well as new customers.
Charlotte Glover, owner of Parnassus books and gifts, says sales were down, possibly because of Thanksgiving falling later than usual. She says she's heard some people say they don't go downtown because there's nothing there. Glover doesn't believe that's true.
"We have a core group of really loyal bookstore shoppers whom we love and appreciate, but we'd sure love to see some new faces downtown. There's so much good energy downtown with the new businesses that have opened, that it'd be great to get some new people out and about."
She also says people complain about a lack of parking downtown, but she isn't sure that's the reason business is slow.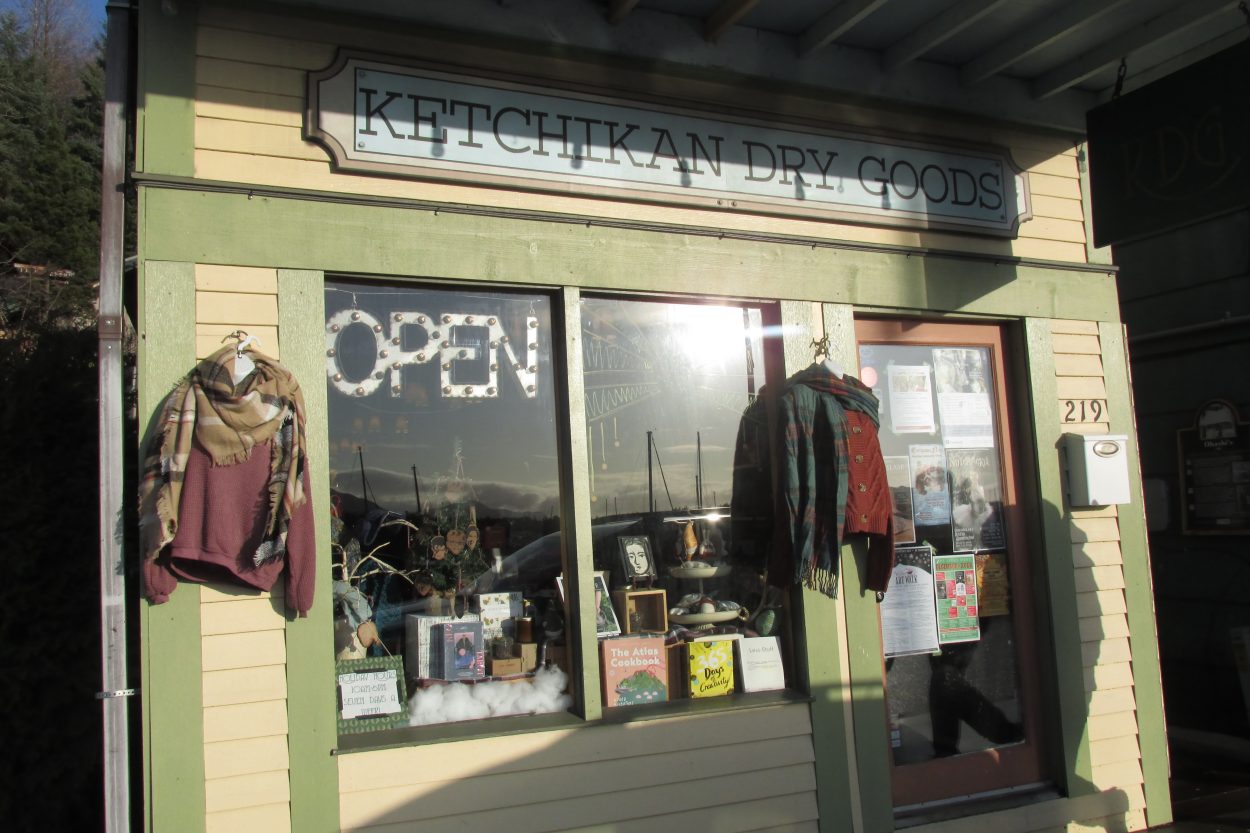 Ketchikan Dry Goods offers hand-crafted Alaska-made goods and has a small clothing boutique. Lindsey Johnson is the owner.
"It was the worst Black Friday we've had since I've worked here."
That's been five years. Johnson says they did a little better on Shop Small Saturday, but sales were definitely down.
"But I have talked to other downtown shops and they've all had similar experiences this year, so it wasn't just me. But I'm not quite sure what the reasons are."
And while all of the business owners KRBD spoke with feel competition from online retailers, especially those with free shipping and deep discounts, they're hopeful that a wide selection of unique products will continue to bring holiday shoppers downtown this season.