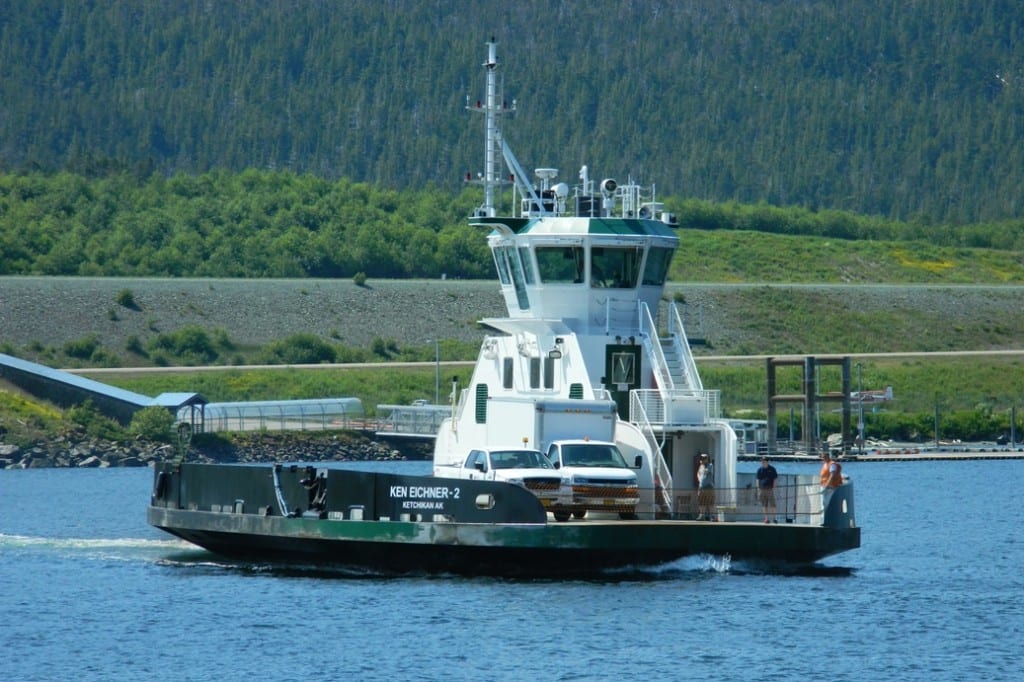 Ketchikan's largest-capacity airport ferry broke down Sunday afternoon and could be out of service until next month. The ferry Ken Eichner 2 is one of two vessels that transports passengers and freight to and from Ketchikan's Gravina Island airport.
Airport manager Mike Carney says its sister ship, the Oral Freeman is still running but is outfitted to take shorter loads and less tonnage.
"The longer loads, like a lowboy or a big piece of machinery, would be able to go on the other ferry but not on this one," Carney said in a Monday phone interview.
The Ken Eichner 2 will likely be down for three weeks for repairs.
Though the two ferries are the same size, the Eichner can carry 80,000-pound vehicles, while the Freeman can only carry 50,000 pounds.
Carney says if there's freight that's too long or heavy to be transported across, shippers will need to look elsewhere.
"If they need to get a heavier load over while the ferry is out of service, it'll be a barge," he said.
Airport officials say passenger service won't be impacted. The single running ferry is expected to keep the existing schedule taking people and loads every 30 minutes.