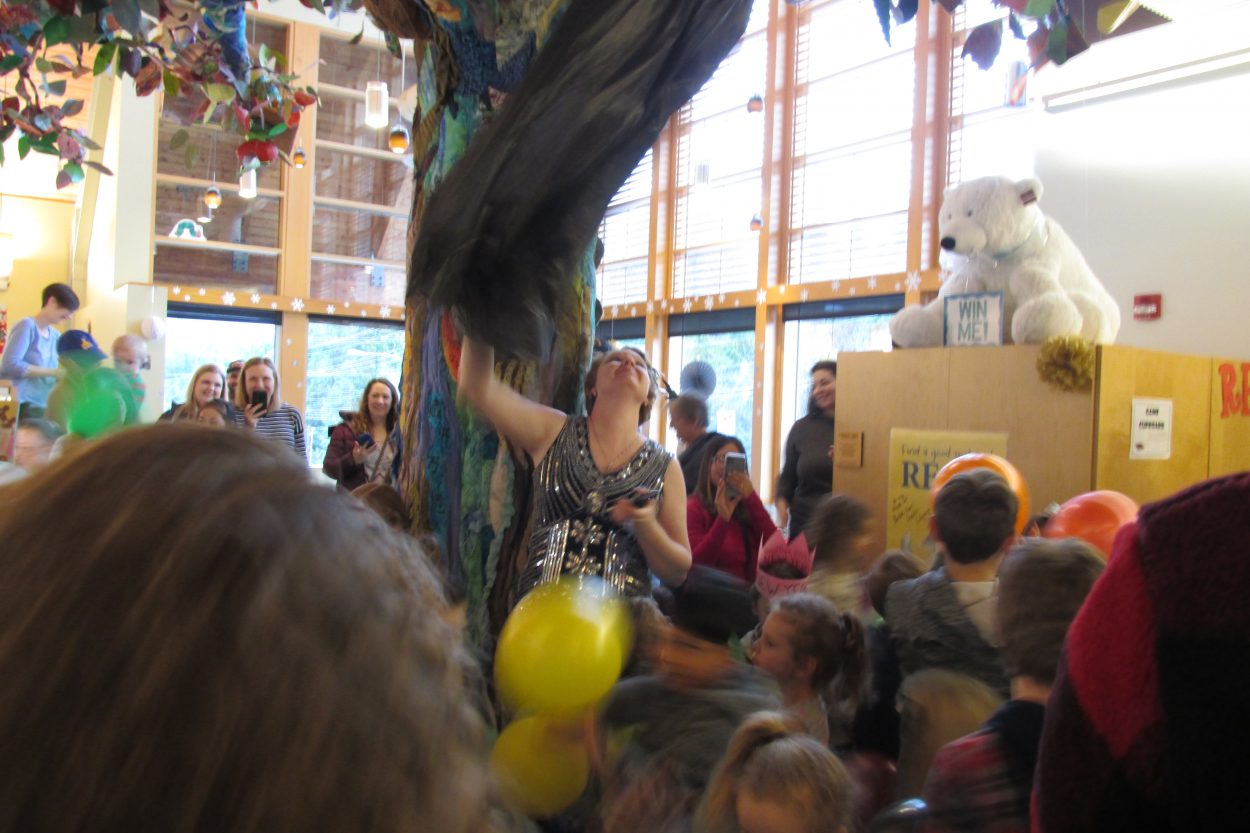 A well-attended New Year's Eve party was held midday in the Ketchikan Public Library. The festivities were geared towards youngsters with early bedtimes.
"Come on in. Happy New Year. We have some crafts over in the story time area. There's also a photo op outside.
With a bubble machine humming and music playing in the background, Ann Marie Meiresonne greeted party guests as they arrived. Most were 3 to 6 years old, but all ages attended the New Year's bash.
"There's a time capsule you can make, and Miss Amie will take your picture with a Polaroid if you'd like to do that for your time capsule…"
Children can decorate a New Year's hat, build noisemakers by stapling together paper plates filled with beans, and color.
Wearing a fringed, black and silver holiday dress, librarian Amie Toepfer takes snapshots of children to include in their time capsules during the last hours of 2019.
"I'm taking Polaroids of the kids so they can attach (them) and they can open their time capsules up at some future date that they and their parents decide and look back on the memories of this year. We have some fun questions for them. Who's your best friend? What was your favorite movie? What are you looking forward to? So it'll be fun for them to open up in a few years."
Most children had never seen a picture develop before their eyes, something that appeared to be magic.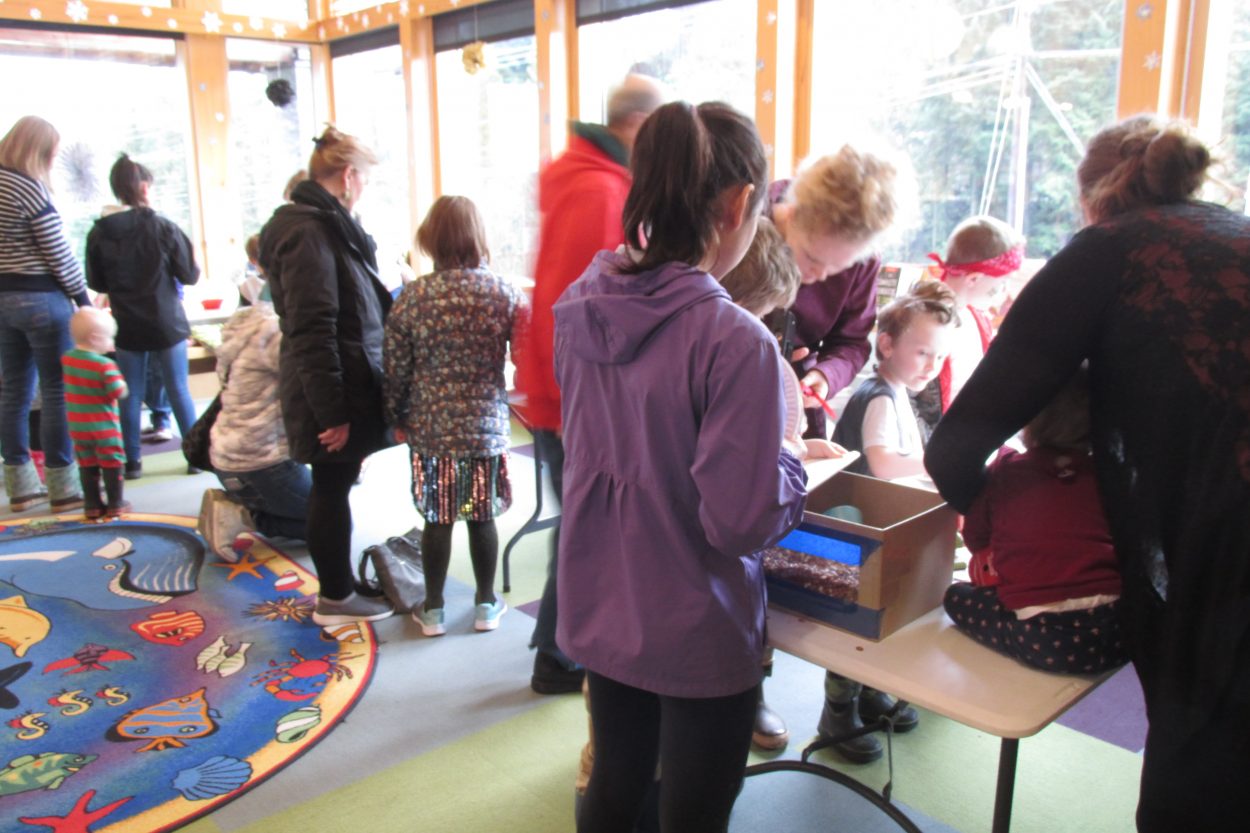 As high noon approached, Toepfer asked children to gather around the library's quilted tree, donning their hats, and readying themselves to welcome in the new year with their noisemakers.
(countdown) "Ten. Nine. Eight…Yea!
Balloons were dropped from the tree and afterward sparkling cider, fruit and cookies were served. The event was definitely a hit, and a gentle way to welcome 2020 — albeit 12 hours early.