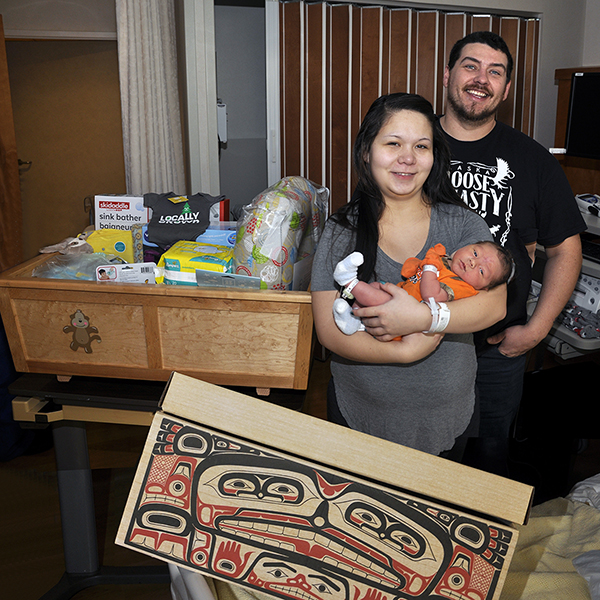 Ketchikan welcomed its first baby of 2020 Tuesday afternoon. That's according to a release from the local hospital.
Braven Hunter Gillen is the new son of Michaela Larsen and Tyver Gillen of Wrangell. He weighed in at nine pounds, one ounce and measured 21 inches long.
PeaceHealth Ketchikan Medical Center says the family received a handmade wooden cradle crafted by Ketchikan Police Sergeant Bob Cheatam. That's a relatively new tradition that started in 2018. The hospital filled the cradle with gifts donated by PeaceHealth caregivers.
Baby Braven's parents say they'll travel home to Wrangell in the coming days to introduce the infant to their large extended families.