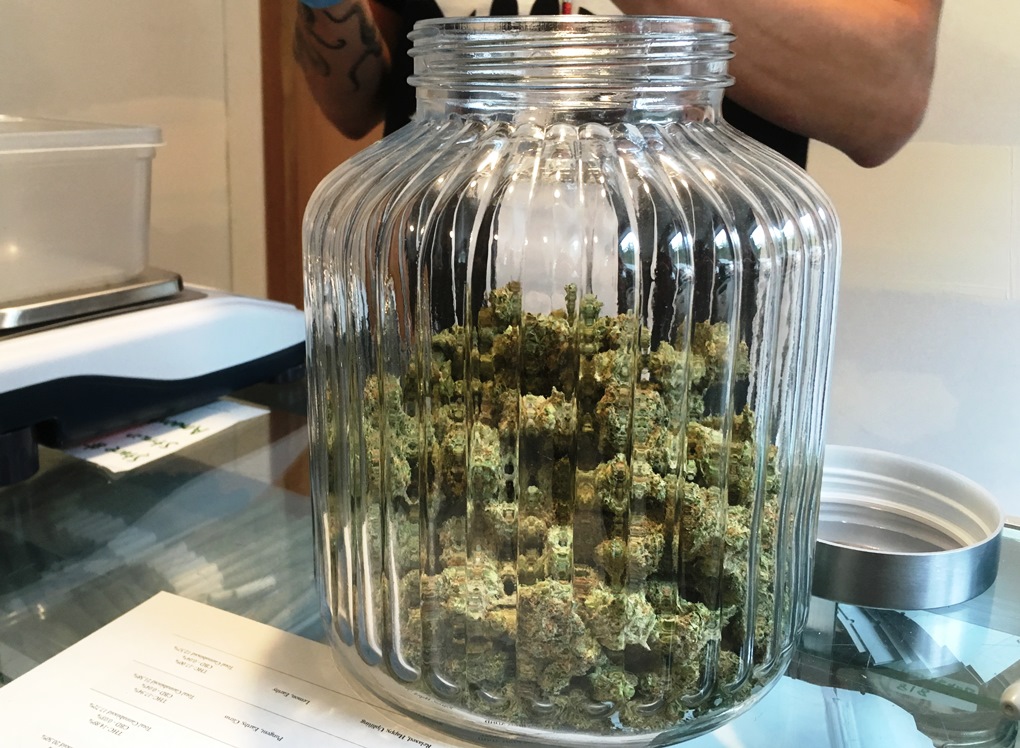 'Cannabis cafes' are coming to Alaska. State regulators approved the state's first licenses for on-site marijuana consumption Thursday. The two shops are set to be the first in the state to allow consumers to smoke marijuana right where they buy it.
Cannabis Corner in Ketchikan and GoodSinse in Fairbanks will be the first two marijuana dispensaries in the state to allow patrons to spark up on-site. That's following a decision by Alaska's Marijuana Control Board Thursday.
"This is a huge deal — I mean, we're making history here," said Ayme Zantua. She co-owns Cannabis Corner with her husband Kanoe Zantua. He says they hope to seat their first patrons early next month.
"We just have to finish the ventilation and then move in all furniture," Kanoe Zantua said.
Ketchikan is a popular destination for tourists on Alaska cruises. But state law prohibits people from smoking marijuana in public. Cannabis Corner will give those cruise passengers somewhere to legally light up.
State regulators lay out a number of requirements for smoking lounges. They have to be in a free-standing building and provide adequate ventilation.
But some local officials say the site's location nine miles north of downtown Ketchikan gives them pause. Two Borough Assembly members, Sue Pickrell and Alan Bailey said they were concerned that the relatively remote location would mean more stoned drivers on the road.
But Kanoe Zantua says Cannabis Corner will provide information about bus routes and taxi services. Plus,
"If they drive up on their own, we're not going to let them in the room. They're going to have to have a designated driver or take the bus," he said.
GoodSinse, the Fairbanks dispensary approved for on-site consumption is aiming to open April 20.