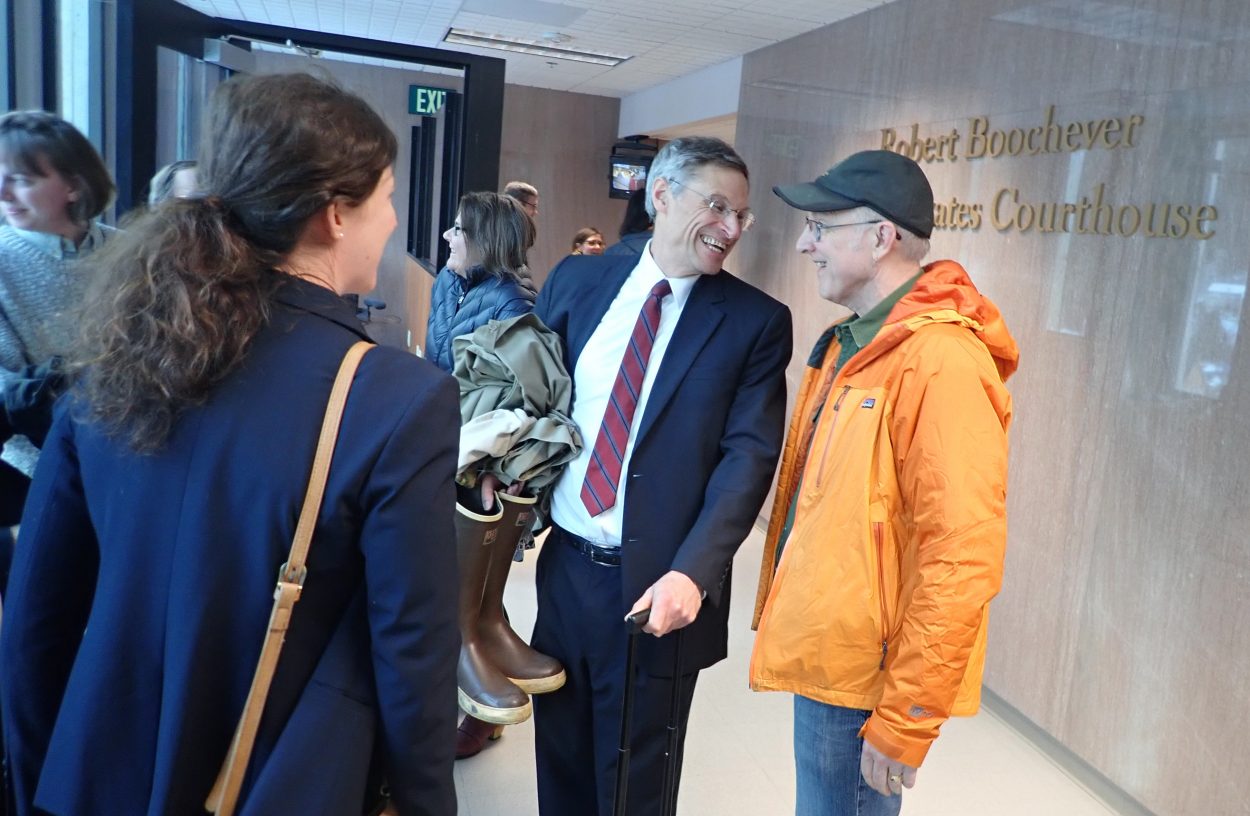 Environmentalists clashed with government lawyers Friday over the U.S. Forest Service's largest offering of Tongass National Forest timber in decades.
A federal judge temporarily blocked the first phase of a 15-year plan to log 23,269 acres of old growth forest on Prince of Wales Island. Her injunction last fall paused the first timber sale while she considers a legal challenge brought by conservation groups.
A Justice Department lawyer told the judge in Juneau's federal courthouse that the project should proceed. She argued the Forest Service's large sweeping environmental analysis that combines the potential activities that could happen over a given area was appropriate.
Conservationists allege the Forest Service didn't provide crucial information — including detailed maps — of where logging would occur.
Earthjustice attorney Tom Waldo told reporters that makes it impossible for people to know what could be clear cut and that it could set a dangerous precedent.
"It doesn't disclose the specific locations of any timber sales or any roads to be logged over the next 15 years on Prince of Wales Island and that is completely inadequate," Waldo said outside the courtroom.
At times federal judge Sharon L. Gleason struggled to understand how the federal agency arrived at its analysis.
Justice Department trial lawyer Erika Norman explained the Forest Service was trying to close the gap between timber initially offered for sale and how much is actually sold. She says that's a challenge for local sawmills and the region's timber economy.
Norman declined to talk to reporters outside the hearing. The U.S. Department of Justice declined to comment.
The judge concluded the hearing by saying she'd rule on the case in the "not too far future."