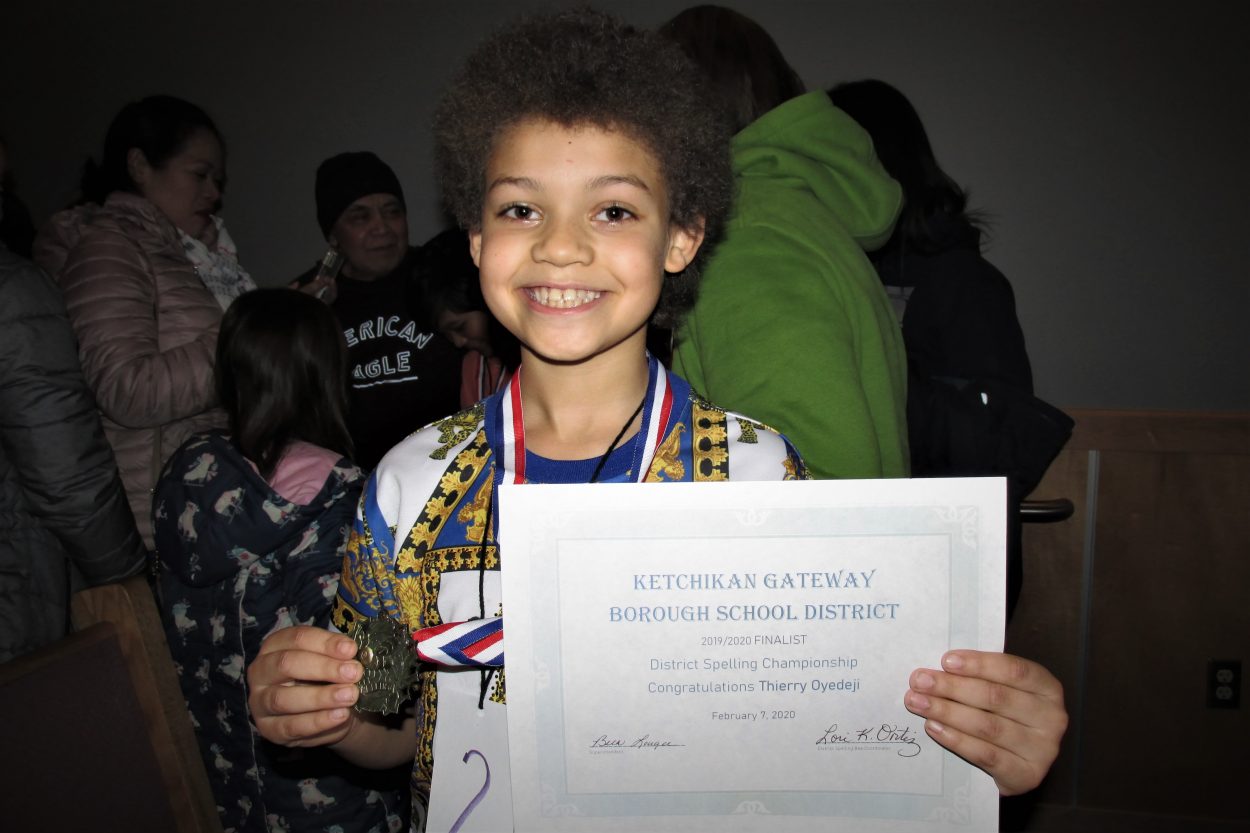 The top spellers from six Ketchikan middle and elementary schools competed in the District Spelling Bee Championship on Friday.
Six students in grades 3rd through 8th competed at the Southeast Alaska Discovery Center for district spelling champion. Contest coordinator Lori Ortiz read the rules.
"The spelling bee is conducted in rounds. Each speller remaining the spelling bee at the start of a round spells one word in each round."
The bee went quickly, lasting less than 18 minutes. Announcer Jack Finnegan quizzed them. Words included legend, burlap, gnaw, momentous, obstacles and centuries.
"Beatboxing. Noun. A musical style comprised of solo vocal imitation of percussion. Beatboxing." 
Here's Houghtling Elementary School 4th grader Thierry Oyedeji .
"Beatboxing. b-e-a-t-b-o-x-i-n-g. Beatboxing." Judge: "That's correct."
And that — beatboxing — was the winning word.
Thierry was the district champ last year as well. He'll be heading to Anchorage in March to compete in the state championships.
___________________________________________________________
2019/2020 Ketchikan Gateway Borough School District winners and championship participants:
Kaydence Kloxin – Schoenbar Middle School
Trevor Stacy – Fawn Mountain Elementary School
Thierry Oyedeji – Houghtaling Elementary School
Daniel Tabb – Tongass School of Arts and Sciences
Aljhan Millendez – Ketchikan Charter School
Evan Dash – Point Higgins Elementary School