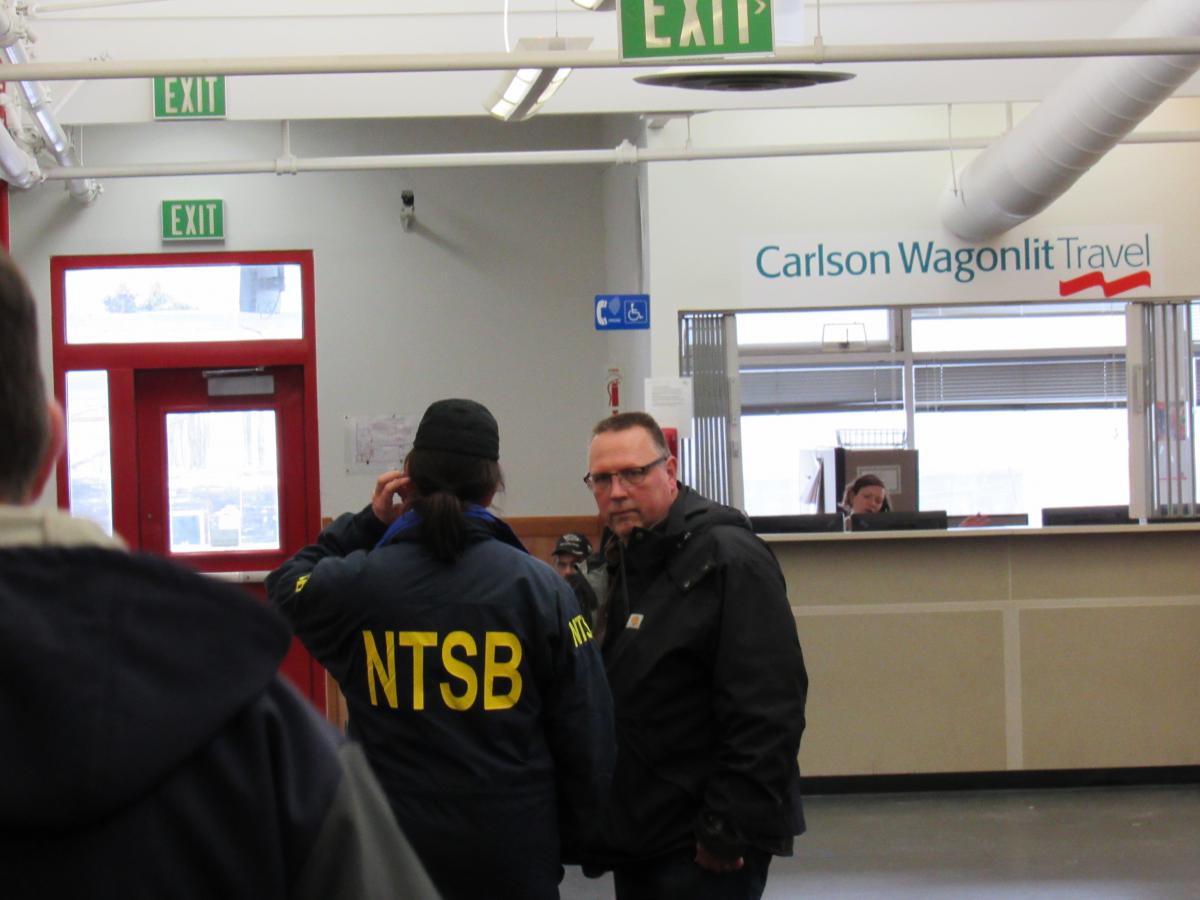 For many, flying in Alaska is not a big deal.
"It's more of a necessity as opposed to a pastime for the most part," said Clint Johnson in a Wednesday phone interview. He's the Alaska chief for the National Transportation Safety Board, which investigates plane crashes.
He says the state's reliance on air travel sets it apart from the contiguous states.
"We use airplanes like other communities in the Lower 48 use trucks and buses," Johnson said.
But planes do go down. Just this past summer, four planes crashed in the Ketchikan area alone. In the Aleutians, Unalaska has seen two accidents since October. Just this month, a commuter plane went down in the Yukon-Kuskokwim Delta, killing five.
The NTSB says air crashes are too common in Alaska. The board recently highlighted the fact that Alaska's accident rate is more than twice the national average.
Scott Harris used to operate the commuter airline Harris Air in Sitka. He says there are a number of factors that make flying in Alaska different.
For example: Down south, even if you're out in the middle of nowhere, you're probably not far from a landing strip. But here in Alaska, a pilot's options are much more limited.
"You have to make the airport you're going for," Harris told KRBD in a Tuesday phone interview. "There isn't an alternate for you — or there's very few choices, let's put it that way. In the floatplane world, it's even less."
And Alaska is unique in other ways.
"The terrain is a tremendous factor, the weather is even a bigger factor in all of that," Harris said.
Harris says it's not just that the weather can be severe or unpredictable. Often, it's simply unknown. Though the Federal Aviation Administration has more than 200 weather cameras throughout Alaska, forecasts can be hard to come by.
And if clouds roll in unexpectedly, a pilot might end up in a situation they're not trained or certified to get out of.
"The question then comes with the pilot," Harris said. "Do I continue and break that rule and say it was okay, or do we turn around at some point and go back?"
At a September roundtable with charter flight operators around the state, the NTSB heard from people like Harris. They told safety officials that things like better weather reporting and pilot training could make flying safer.
But NTSB Chairman Robert Sumwalt, said in a statement that the FAA's "silo-like" nature makes it difficult for the agency to address the myriad challenges of safely flying in Alaska.
So the NTSB is calling on the the federal regulator to work with industry partners to help the agency focus on solving Alaska-specific safety issues.
"We recommended that they come up with a stakeholder group or a champion: a person or a group to look at various items or or challenges we have in Alaska that a lot of the rest of the lower 48 doesn't have," the NTSB's Clint Johnson said.
In a statement, the agency offered support for that idea.
"The FAA has a long history of promoting safety initiatives in Alaska and strongly supports bringing together various stakeholders to identify safety risk areas and potential solutions," the statement reads.
In other words, the agency says it'll review the NTSB's recommendation. It's scheduled to hold another panel discussion with charter flight operators from around the country in March.