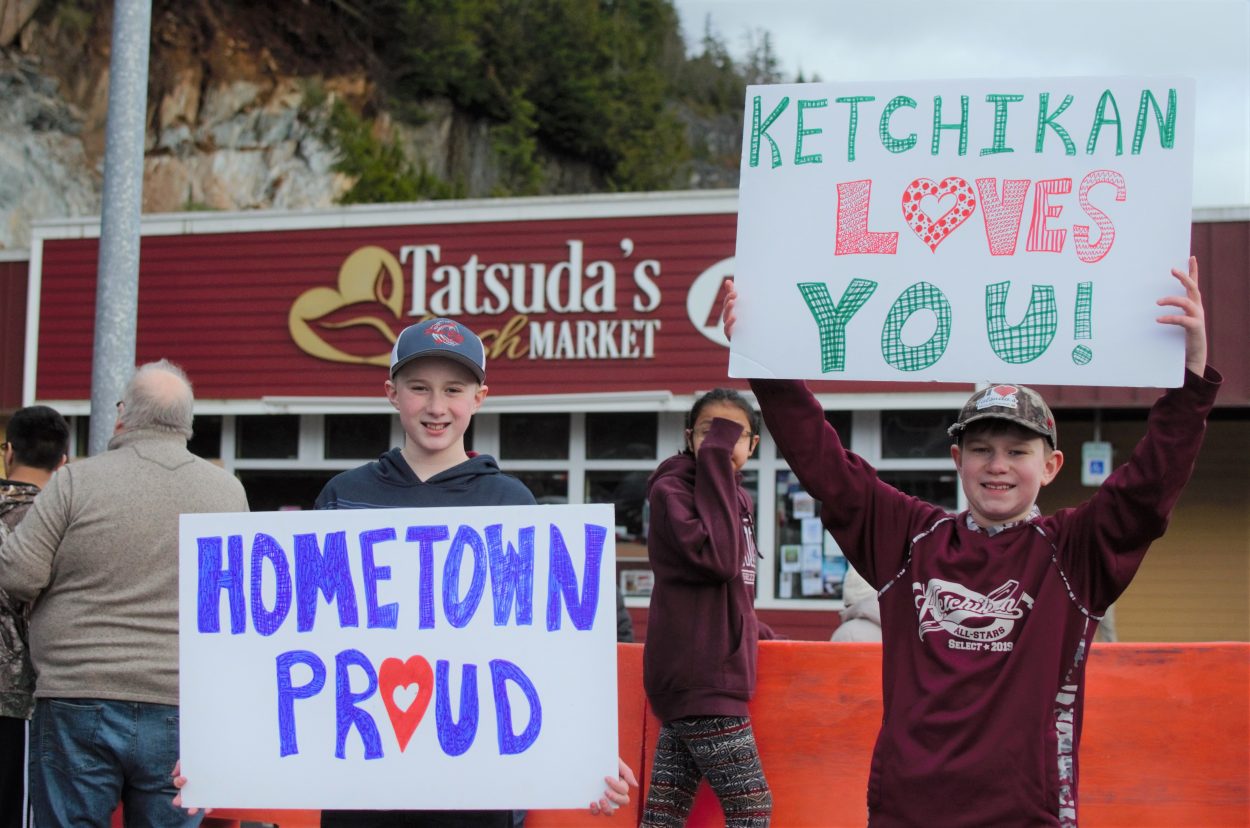 A family-owned Ketchikan grocery store severely damaged by a landslide last month may not be closing for good.
Katherine Tatsuda of Tatsuda's IGA told KRBD in a statement Friday that the family hopes to "come back and serve the community in some capacity, because that's what we were created to do."
But she added that the family doesn't quite know what that will look like yet.
An early-morning landslide on Feb. 27 did significant structural damage to the downtown Ketchikan grocery store and liquor store. No one was hurt in the rockfall.
Three days later, dozens of the grocery store's loyal customers rallied to show their support for Tatsuda's. The family business has said their insurance may not cover the damage.
Tiffany Cook organized the rally.
"I am a lifelong Ketchikan kid, and this place is a huge part of this community, and especially of this neighborhood. And it just felt like people needed to gather. They wanted to do something and there wasn't a lot to be done," she said in an interview
Co-owner Katherine Tatsuda and her family thanked their neighbors for the support. Supporters gathered donations — both for the family and for the dozens of Tatsuda's and Alaska Liquors employees who are now left without a job.
"I'm speechless, really," Tatsuda said during the rally.
The Tatsudas say Ketchikan's Plaza Mall has donated office space for them to work in while they consider their next moves.