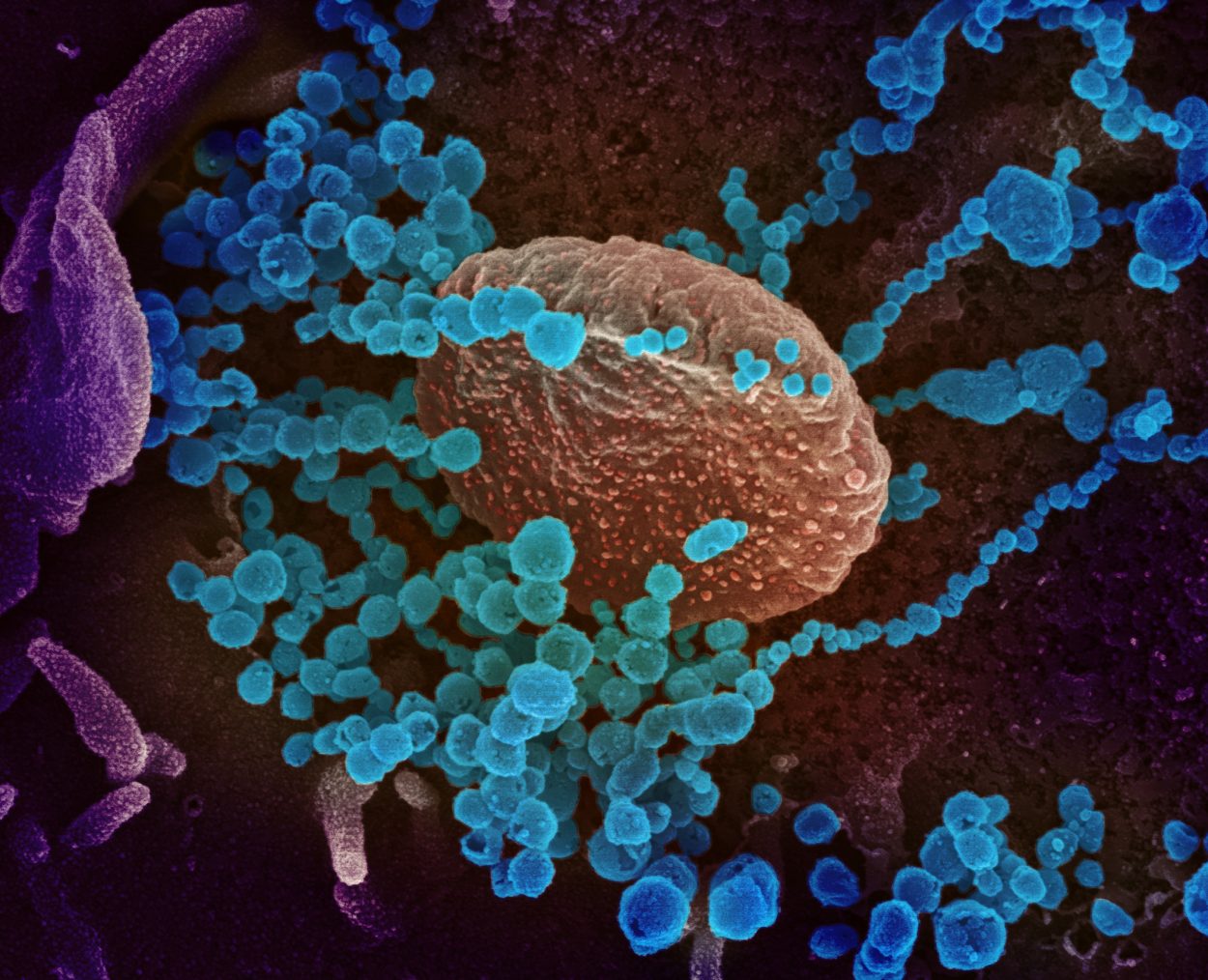 Officials announced a total of three new COVID-19 cases in Ketchikan Tuesday, including two cases announced at midday and another disclosed in a late evening statement. That brings the local total to nine and the statewide total to 43. Local officials are concerned the number of cases in the area is growing exponentially.
At least two of Ketchikan's three new coronavirus cases don't have a recent travel history. That's according to Ketchikan's emergency manager Abner Hoage.
He says state public health authorities are investigating the patients' recent contacts.
"Until they complete their contact investigation and share what they can with us, 'I don't know' is the answer," he said.
So it's unclear whether the new cases are what health officials call "community spread." That's when the source of an infection can't be traced back to a known case.
Hoage says the new patients are at home in self-isolation. They're being monitored by the state Department of Public Health. But he declined to share more details, citing medical privacy. No ages of the patients have been offered.
None of Ketchikan's coronavirus cases has been hospitalized, authorities say.
Tuesday's new cases come after Ketchikan-area officials took their strongest step yet Saturday as they urged community members to "hunker down, shelter in place and stay home."
Hoage said that's an effort to slow the virus's spread — flattening the curve. He said at this point, the curve looks pretty steep.
"The first known case in Ketchikan, as they did the contact investigations, the next four of those cases were attributed to that first case, right? They had direct contact with the first case. So one person infected four," Hoage said.
That's a total of five infections.
"If those four each infected four more, you would add 16 to that five, which brings you to 21," Hoage said. "And then if those 16 each had contact with four…"
That's 64 new infections. Add that to the 21 existing cases for a total of 85.
"And then you take that new group and say they infect four — and you see how it quickly grows," Hoage said.
Hoage said that by the end of this week, there could be 20 cases in Ketchikan. And if growth continues at its current rate, he said there could be 400 shortly after the beginning of April.
But as of Saturday, when authorities announced three new cases, the two-week estimate was upwards of 600. After two days with no new cases, he said he'd revised that estimate downwards.
"I think that's a little bit of good news," he said. "The exponential spread is not quite as high as I feared it could be. That doesn't mean we're out of the woods."
The number of confirmed cases is expected to rise as testing becomes more widely available. Hoage said authorities are planning new drive-through testing sites for people whose doctors aren't providing the test themselves.
"If they're not doing the testing on their own, they would have to give a referral to one of the other locations that is doing testing," he said.
But the test would still be limited to a few select groups: close contacts of known cases, recent travelers, healthcare workers, emergency personnel, people hospitalized or in long-term care, plus seniors and those with underlying health issues.
And for their doctor to order a test, the patient has to show symptoms, like a fever, cough or shortness of breath. Hoage said that's in an effort to preserve testing supplies.
Hoage said, for now, officials continue to urge people to restrict their movement as much as possible.
"That's really what it comes down to — stay home," he said. "You can say 'shelter in place,' you can say 'hunker down,' but in plain English, stay home."
The Ketchikan Gateway Borough is home to a little less than 14,000 people. Officials said in a news conference earlier this month that the area has 25 hospital beds, five of which can provide intensive care. Only four beds are equipped for isolation.
Hoage said that local authorities aren't planning new restrictions at this time.
"Short of the governor declaring that people have to shelter in place, we've kind of reached the maximum recommended protective measures that are outlined in any plans," he said.
Gov. Mike Dunleavy ordered travelers arriving in Alaska to quarantine for two weeks Monday. It comes into effect Wednesday at midnight and has exemptions for workers in what the state considers critical infrastructure.
This story has been updated. It was last updated at 8:40 p.m. on March 24, 2020.