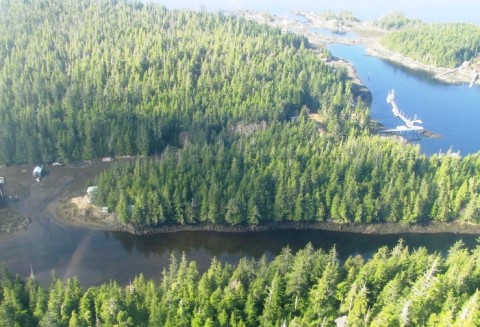 Pacific Airways has gone out of business after two decades flying charters and scheduled routes in Ketchikan-based floatplanes.
Pac Air's owner and president Steve Montanus says there were a number of factors that led him to call it quits — including climbing insurance premiums and a crash last summer. Then the coronavirus began to hit.
"We decided at the end of February that given the potential disaster that this virus outbreak was going to cause, we decided that we weren't going to continue on," Montanus said in a Wednesday phone interview.
Montanus says it's difficult to let go after 20 years in business. But he's keenly aware that he's not alone as the economy grinds to a halt.
"Yeah, it's a little bittersweet to say the least. I'm not happy about it," he said. "I mean, everybody's going through hard times right now. I'm not unique."
Pac Air is the second small carrier in Southeast to shutter in the past year. Sitka-based Harris Air stopped flying last fall.
Pacific Air served many communities in southern Southeast Alaska, including Meyers Chuck. That's a small community with six full-time residents across Clarence Strait from Prince of Wales Island.
Postmistress Catherine Peavey says Pac Air's floatplanes provided weekly mail delivery for the isolated community.
"They were just wonderful pilots. They just, you know, they would just land — weather permitting, of course — but they were so good and we appreciated their service and they gave us many years of really good service," she said in a Wednesday phone interview.
For now, residents are picking up their mail and groceries themselves.
"Steve and I, my husband and I, ran into Ketchikan and picked up the first two weeks of mail and then Mike's been taking it back and forth ever since," she said.
Mike is Mike Meyer, another full-time resident in Meyers Chuck. He says it's a little poetic — Peavey's father-in-law used to run the mail back and forth back in the 1940s.
"We were laughing about it the other day, how it's come full circle. I mean, it started off with a mail boat and now we're back to a mail boat," he said in a phone interview.
Residents' mail is being diverted to Thorne Bay, a community that's less than an hour away by boat, according to the U.S. Postal Service. It's currently seeking a replacement air carrier for Meyers Chuck's half-dozen residents.
"We're identifying a new carrier, we're having to go through the background process and the certification process to carry the mail," said postal service spokesperson David Rupert in a phone interview.
Peavey says she's hopeful that the search doesn't take too long. Fuel is expensive, she says, and nobody's getting reimbursed for picking up Meyers Chuck's mail in their private boat.