Gov. Mike Dunleavy has vetoed nearly all of the additional ferry funding added by the legislature. The governor erased nearly $13 million of funding approved by lawmakers in this session's $66.7 million appropriation.
"The amount of money that the legislature put in, which was considerable, we vetoed it back," Dunleavy told reporters on Tuesday. "But there's still more money in it this year than there was last year going — into next year."
The cuts leave about $54 million for operations — which is about $8 million more than in the current budget that ends in June. But last year's cost-cutting budget came with another kind of price: long service gaps and fewer ships running which led to the shutdown of all but a single ferry route after the sole mainliner in service broke down.
Transportation Commissioner John MacKinnon told reporters that once COVID-19 restrictions are lifted, five ships will be back up and running. And he says this budget will improve service.
"You know, what we have operating next year will be considerably more than what we've seen in the last couple of years," he said.
The governor also nixed nearly $17 million for adding crew quarters to one of the Alaska Class Ferries. These newest ships – the Tazlina and Hubbard – are only equipped to run as day boats which restrict which routes they can service.
He also vetoed a line that would've required the state to deposit the proceeds from the sale of marine highway assets back into the agency's vessel replacement fund.
But he did leave about $4 million to overhaul the ferry Aurora which was laid up last winter for cost-cutting. DOT confirmed Tuesday it intends to bring that ship back into service.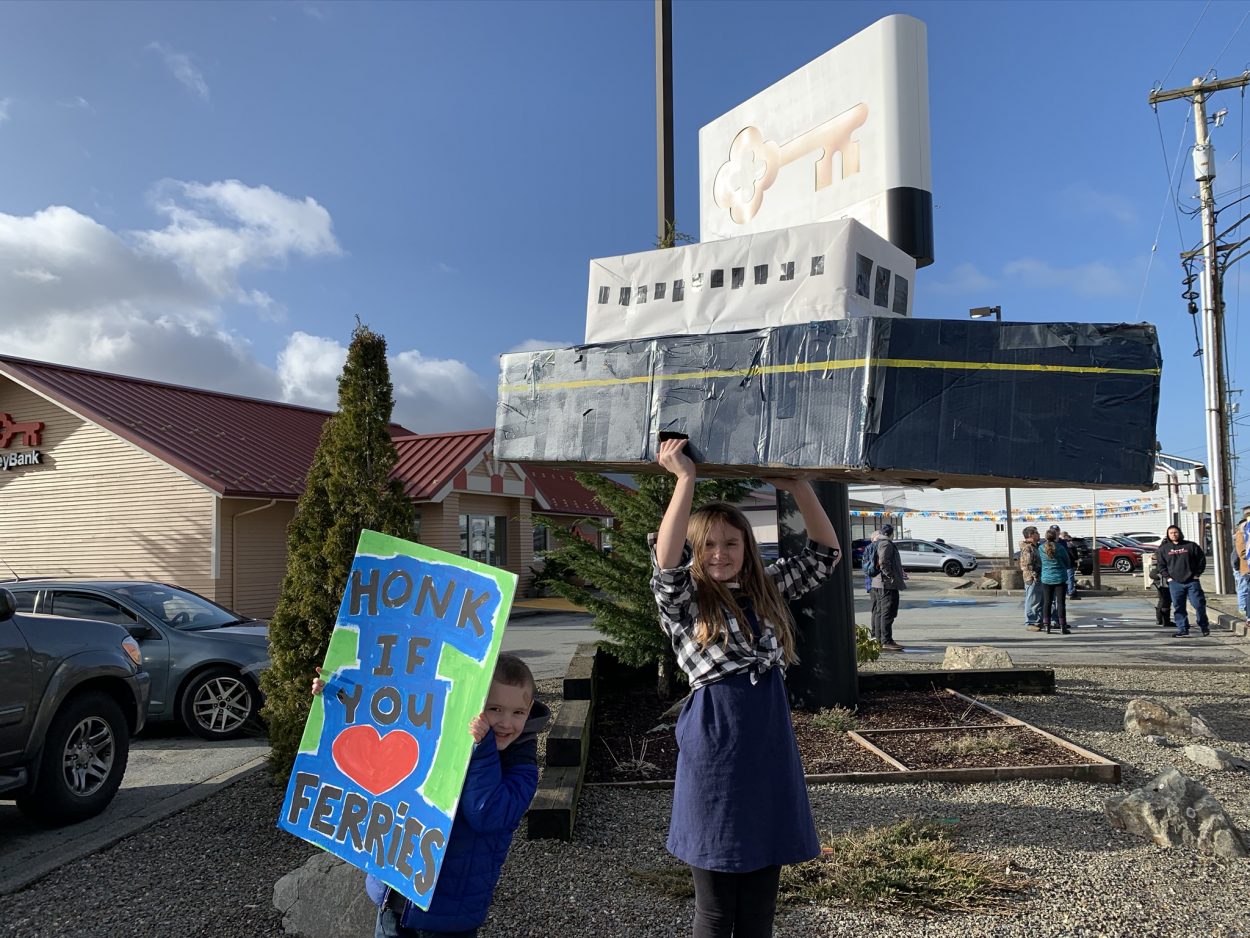 Coastal lawmakers expressed dismay at the cuts. Sen. Jesse Kiehl (D-Juneau) called the vetoes "a vision for collapse of the economy in coastal Alaska." He says they'll hurt: legislators had hoped these funds would be used to shore up and repair the aging fleet.
"We are seeing statewide what happens when you shut down movement and what that does to an economy," Kiehl told CoastAlaska. "We saw that last winter when the ferry schedule was built on a single point of failure — and it failed. And when this virus lets Alaskans move again, we need a ferry system that moves people and commerce and this governor is just against that."
One of the themes of Dunleavy's veto speech was the opportunity to backfill state funding cuts with federal stimulus money approved by Congress responding to the COVID-19 pandemic. There's $28.8 million available for Alaska transit systems operating outside Anchorage and Fairbanks.
Robert Venables, executive director of Southeast Conference, a regional civic and business forum, says it's not clear whether any of that funding will be steered toward ferries.
"I think DOT has a lot of discretion on how that is distributed, but there's certainly an opportunity there," he said in a phone interview.
The Dunleavy administration hasn't tipped its hand. In a statement to CoastAlaska, DOT spokesman Sam Dapcevich says the agency is exploring its options.
"We are currently working with the Federal Transit Administration to determine how the funding is to be allocated," he wrote.
Overriding a veto requires three-fourths of the legislature — 45 of 60 members voting.