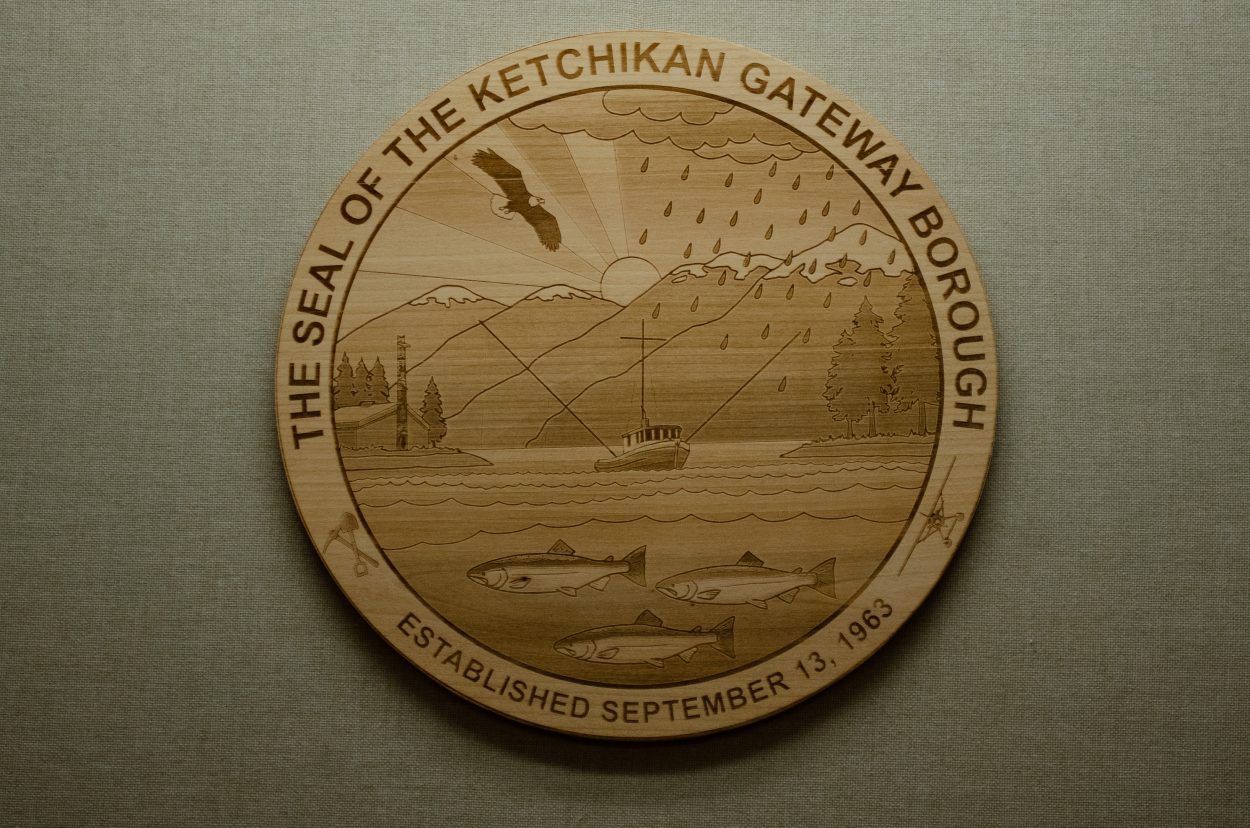 With the cruise ship season on hold, Ketchikan's borough is planning on a lean budget year.
Ketchikan's borough finance director, Cynna Gubatayao said in a Wednesday phone interview that the COVID-19 pandemic means things are in flux. But she's planning on a 20 percent decline in sales tax revenue, and she's assuming no cruise passengers visit Ketchikan this year. 
That would mean at least a $3.2 million deficit.
"But that would be only if we continue offering the services at the same level we have been without any of the revenue that we're expecting," Gubatayao told KRBD.
She said borough officials are looking for cost-savings through program cuts. For example, the summer bus schedule could be trimmed back if there aren't cruise visitors in town. 
But even without significant cuts, Gubatayao says the borough is prepared to weather the storm.
"Although we project this deficit, we are in the fortunate position of having enough reserves to be able to recommend to the assembly that we pay whatever shortfall we do identify through reserves," she said.
Dipping into reserves would leave the general fund with a little more than $9 million by the middle of next year. 
Even without significant cuts to public services like transit and parks, Gubatayao says the fund wouldn't drop below the assembly's mandated minimum balance until 2024 or 2025.
She says that cushion will allow the borough to take a wait-and-see approach and make financial adjustments as the economic future starts to get clearer.
"We are not in the position where we're having to make panicked decisions due to [a] lack of funds. That's not the situation that we find ourselves in," Gubatayao said.
But Gubatayao said that doesn't mean officials can charge ahead as if nothing's changed. She's recommending that the assembly postpone a $6.6 million bond to upgrade borough-owned sports fields. And other currently-unfunded capital projects like school renovations would also have to be delayed.
But aside from freezes on hiring and discretionary expenses like travel — those are two steps the borough has already taken — she's not recommending any specific service cuts at this point. That'll come later as borough staff work out what can and can't be cut.
The borough's elected assembly will have the final say on how to best address the shortfall as they debate the fiscal year 2021 budget in the months to come. They'll have to set this year's property tax rate by June 15 and decide on the full budget by July 1.