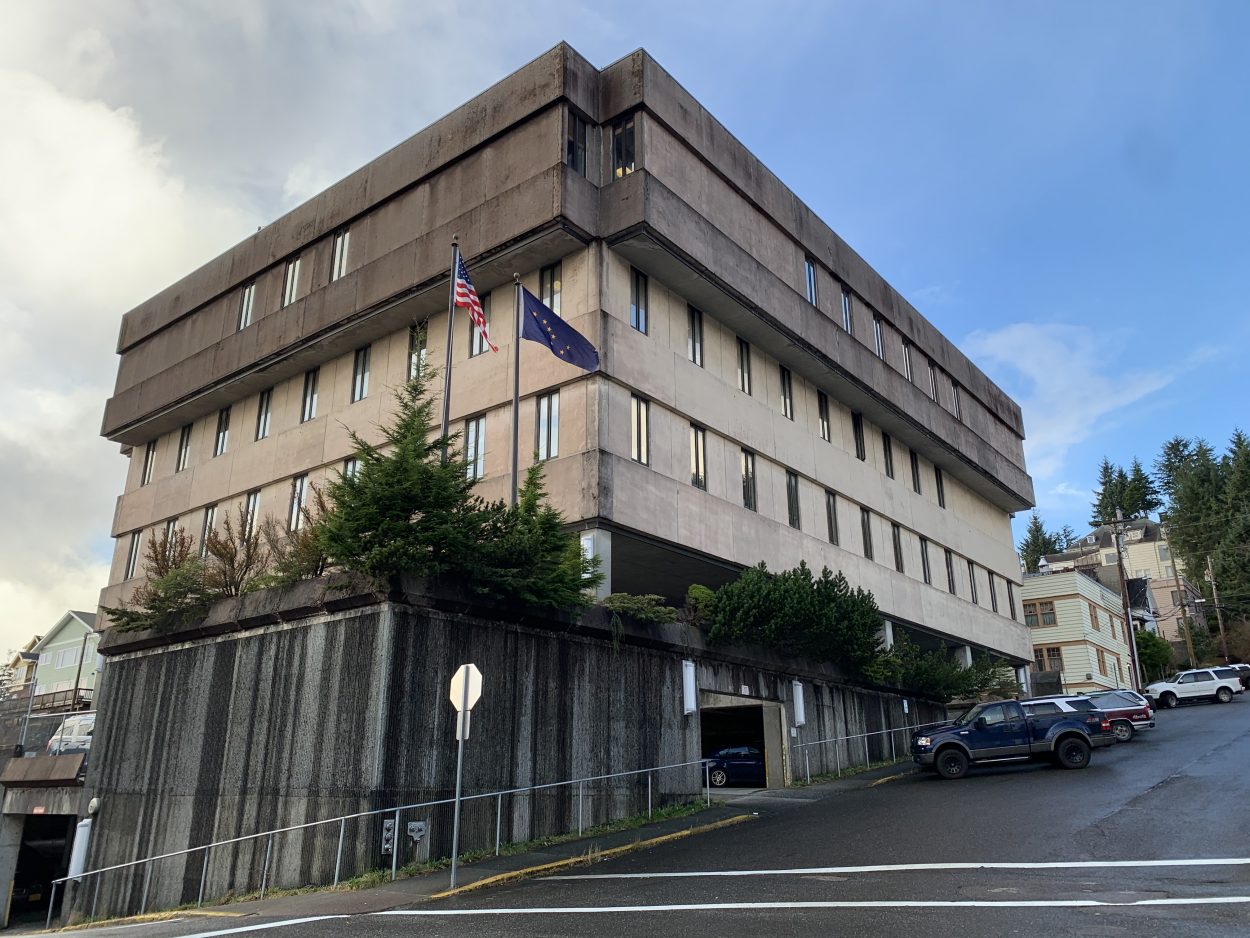 A Ketchikan High School volleyball coach facing misdemeanor assault and harassment charges pleaded not guilty on Thursday.
Kevin Johnson coaches Ketchikan High School's volleyball team. He was charged with assault and harassment after  a student told a school resource officer that Johnson grabbed them by the wrist, and pulled them forward. The student also alleged that Johnson then shoved them away, according to court documents.
Johnson will not be required to post bail. District Court Judge Kevin Miller said it's unlikely that Johnson will try to skip town.
"Mr. Johnson has no prior criminal history," Miller said during the arraignment. "He's worked here, (and) lives here. I don't have real appearance concerns based on that —  this is not the type of offense, typically, that would involve someone fleeing the jurisdiction in order to avoid prosecution."
But Miller did bar Johnson from contacting the student or any potential witnesses. And Johnson won't be allowed within 100 feet of the high school.
Ketchikan Gateway Borough School District Superintendent Michael Robbins said Johnson is on paid administrative leave but declined to comment further.
It's not the first time Johnson has faced scrutiny as a coach. In 2013, during a prior stint as the basketball coach at a high school in Lebanon, Oregon, the local newspaper reported that Johnson resigned after the parents of two players filed complaints alleging Johnson had physically and verbally abused their children. Johnson disputed the allegations at the time, and his attorney said during Thursday's arraignment that Johnson has no criminal history. KRBD has filed records requests seeking additional details.
Johnson's attorney declined to comment when approached by KRBD after the arraignment on Thursday. Johnson was not present at the hearing. Johnson's trial is scheduled to begin in February.
Raegan Miller is a Report for America corps member for KRBD. Your donation to match our RFA grant helps keep her writing stories like this one. Please consider making a tax-deductible contribution at KRBD.org/donate.