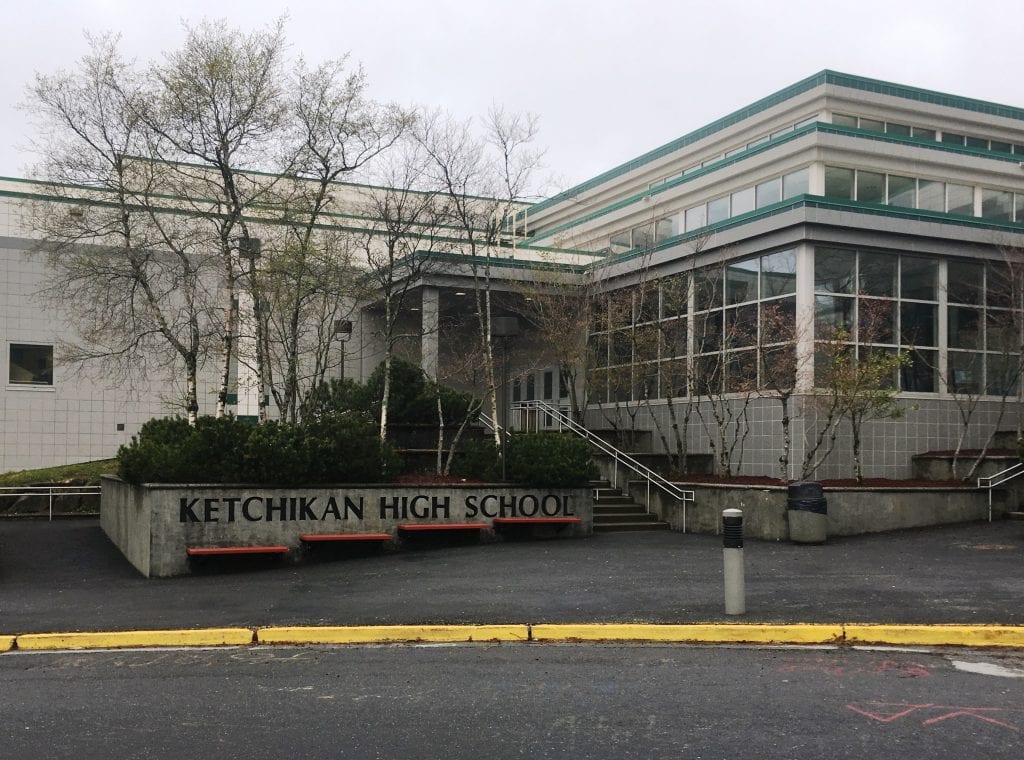 UPDATE, Sept. 15: Ketchikan's school board unanimously approved the new contract Wednesday after a roughly 15-minute closed-door discussion. The board did not discuss the new contract publicly during the meeting.
Original story below
A new contract for Ketchikan's school district support staff is up for a school board vote Wednesday. The three-year deal would significantly increase starting wages for the district's cooks, custodians, aides and administrative assistants.
Teachers' aides would be the biggest beneficiaries of the wage hikes — the starting wage for paraprofessionals would rise by about $3 an hour to $17.59, a raise of more than 20%. Aides with college degrees and those who work with students with special needs would get between 50 cents and $1.50 an hour on top of that.
Starting wages for cooks, custodians and administrative assistants would also be increased by more than 10%. The agreement also locks in 2% annual raises for all support staff for the next three years.
A memo from school district administration says the raises would bring wages in Ketchikan's school district in line with those in other communities.
Aides in Juneau's school district start at more than $20 an hour, about $3 more than Ketchikan's aides under the new agreement, according to their most recent contract. In Sitka, a support staff contract shows that aides for students with special needs start at nearly $21 an hour — that's about $2 more than they'd get in Ketchikan with the new deal.
The new contract would exacerbate the school district's budget woes. The district budgeted $82,304 for the new contract — but that's $240,855 short of what the new contract will actually cost, according to the district's estimates. District officials say they've frozen nonessential hiring for support staff until the board votes on funding for the new contract, currently expected in October.
Union members voted to approve the contract last week. Ketchikan's school board is scheduled to vote on the deal after a closed-door session on Wednesday.
Ketchikan's school board is scheduled to meet at 6 p.m. Wednesday. The meeting is livestreamed on local cable channels and on the borough's website. Members of the public can weigh in at the beginning of the meeting.