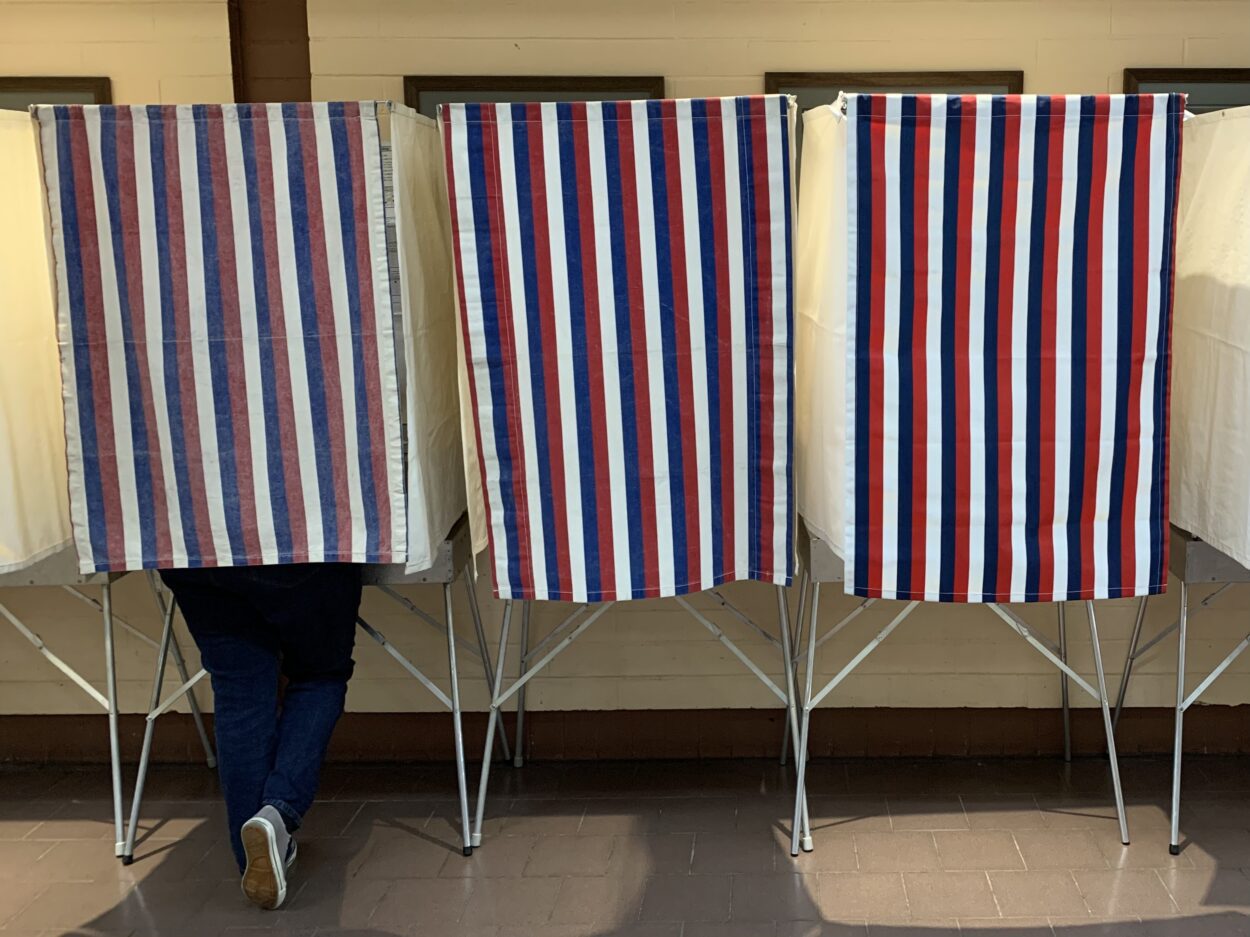 It's local election season in the southern panhandle. Here's a preview of races in Saxman, Metlakatla and Prince of Wales Island.
SAXMAN
Two seats are open on Saxman's City Council. Denny Blair is running unopposed to keep his three-year seat. Incumbent Norman Natkong Sr. and challenger Matthew Nunnally are vying for a second three-year seat.
THORNE BAY
In Thorne Bay, incumbent Robert Hartwell is running unopposed for a three-year term after being elected for a one year seat on the Thorne Bay City Council last year. Vice Mayor Charles Jennings is running for reelection to the council against challenger Tina LaVole in a separate race for a three-year term. There are also  four available seats to represent the Southeast Island School District, which is in charge of schools in Thorne Bay, Coffman Cove, Naukati Bay, Kasaan, Hollis, Port Alexander and Whale Pass. There are four seats on the ballot in the Regional Education Attendance Area race — two three-year seats, one two-year seat, and one with a one-year term, according to the state Division of Elections, which is administering the race.. 
Seven people are running in that race. Thorne Bay residents Amanda Blankenship and Risa Carlson; Craig residents Sandy Curtis, William Tyrell, and Debbie Fehr; plus Kate Holtman of Coffman Cove; and Molly Kimzey of Port Alexander. Curtis is the only incumbent candidate.
CRAIG
Neither of the Craig City Council elections are competitive – Chanel McKinley filed for one three-year seat, and Michael Kampnich for the second available three-year seat. Both are running for reelection.
Two three-year seats on Craig's school board are on the ballot, with incumbents Scott Brookshire and Patricia Conaster facing off against challenger Loni Lingley. The top two vote-getters will be seated on the board.
Incumbent Hans Hjort is running unopposed for a two-year seat on the Craig City School District School Board.
Absentee voting started in Craig on Wednesday and runs through Oct. 3.
METLAKATLA
Metlakatla has two seats available on its school board, and there are three candidates in the running – challenger Bruce Janes and incumbents Colleen Brendible and Franki Williams.
Six seats are on the ballot for Metlakatla's governing Tribal Council. Metlakatla Indian Community has yet to release a list of candidates — officials said Wednesday that they're verifying the candidates' eligibility.
KLAWOCK
In Klawock, there's a mayoral election plus two open seats on the school board and two seats on the council. So far, only one person has filed to run — Patricia Cottle is running for another three-year term on the Klawock City Council.
But as of Thursday afternoon, Klawock's city clerk says nobody has filed to run for mayor or school board.
Don "Nick" Nickerson is Klawock's current mayor.
Klawock's school board has five members — a president, vice president, clerk and two regular members.
Candidates can enter the race until 3 p.m. on Sept. 23.
Election day is Oct. 4 for most of the races, with the exception of Metlakatla's Tribal Council election. That's scheduled for Nov. 8.
Raegan Miller is a Report for America corps member for KRBD. Your donation to match our RFA grant helps keep her writing stories like this one. Please consider making a tax-deductible contribution at KRBD.org/donate.