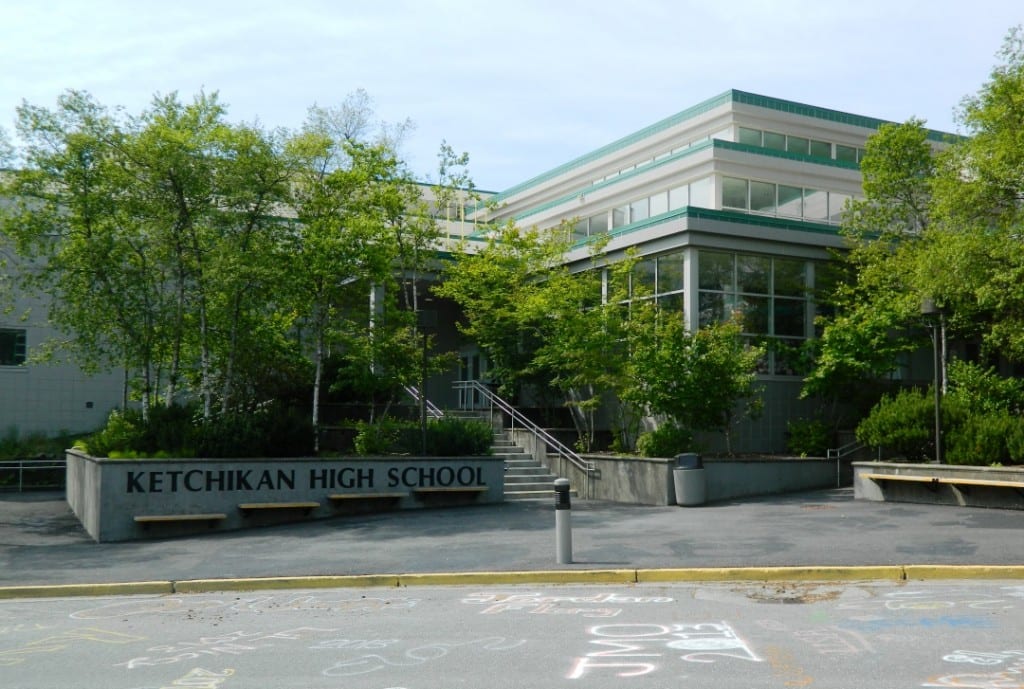 Ketchikan High School was recently chosen as the only high school in Alaska with the rights to perform the Broadway version of the Disney musical "Frozen." Students in the high school's drama club are looking forward to putting on the show next fall.
Students in Tommy Varela-Kossak's drama class say they didn't know their teacher had applied for the grant that would win the Kayhi Drama Kings club the rights to Frozen — and put them among the first students in the country to do so.
Sophomore Neila Urquhart is hoping to join the cast. 
Urquhart has about seven local theater productions under her belt already — when KRBD caught up with her, she was waiting to audition for yet another production. She's hoping to add Frozen to the list. 
"I like everything about it," she said. "I like the costumes, singing, dancing, just everything."
She said that her teacher, Tommy Varela-Kossak, had been hinting at a big reveal for some time. That's very much in character for Varela-Kossak — he attracted the attention of Olivia Newton-John and the cast of Broadway's "Beetlejuice" on TikTok this spring by filming himself surprising his students with what theater productions they'd be producing.
"Mr. VK did not tell us anything about it," Urquhart said. "He said it was supposed to be a secret."
The "United States of Frozen" contest is a collaboration of the Educational Theatre Association, the Disney Theatrical Group and Music Theatre International. A total of 51 schools were chosen for a grant — one in each state, plus Puerto Rico.
"And there's all these questions about how my students or my organization embody the concept or the idea of 'love as an open door,'" Varela-Kossak explained.
That's a nod to one of the songs in the 2013 Disney movie. 
"This is kind of our second year as an actual program at the school," he said. "And so I really, really leaned into that, because last year with these kids showed me and showed, I think our community in the school, is that they are an open door. And they have been so accepting of anyone who wants to try this out."
He learned Ketchikan High School had won the contest late last month, but had to keep the secret until the official announcement came out on Sept. 9. That's when he was able to tell the students and their families.
"And I was so scared that one of the students was going to see it online somewhere, but somehow it slipped past all of them," he said.
He estimated that it saves the school between $6,000 and $7,000 — money that can now be used on more elaborate sets and costumes.
Freshman Elaina Etten knows the show pretty well — she was Elsa in the junior production. She's hoping to make the cast for the full show.
"It was pretty fun," Etten recalled. "I got to learn a lot more about myself musically. And I'm really excited to be able to do that with this production, as well."
Varela-Kossak expects to cast the main roles by the end of the school year, and perform the show next fall. An opening date has not been set.
Raegan Miller is a Report for America corps member for KRBD. Your donation to match our RFA grant helps keep her writing stories like this one. Please consider making a tax-deductible contribution at KRBD.org/donate.