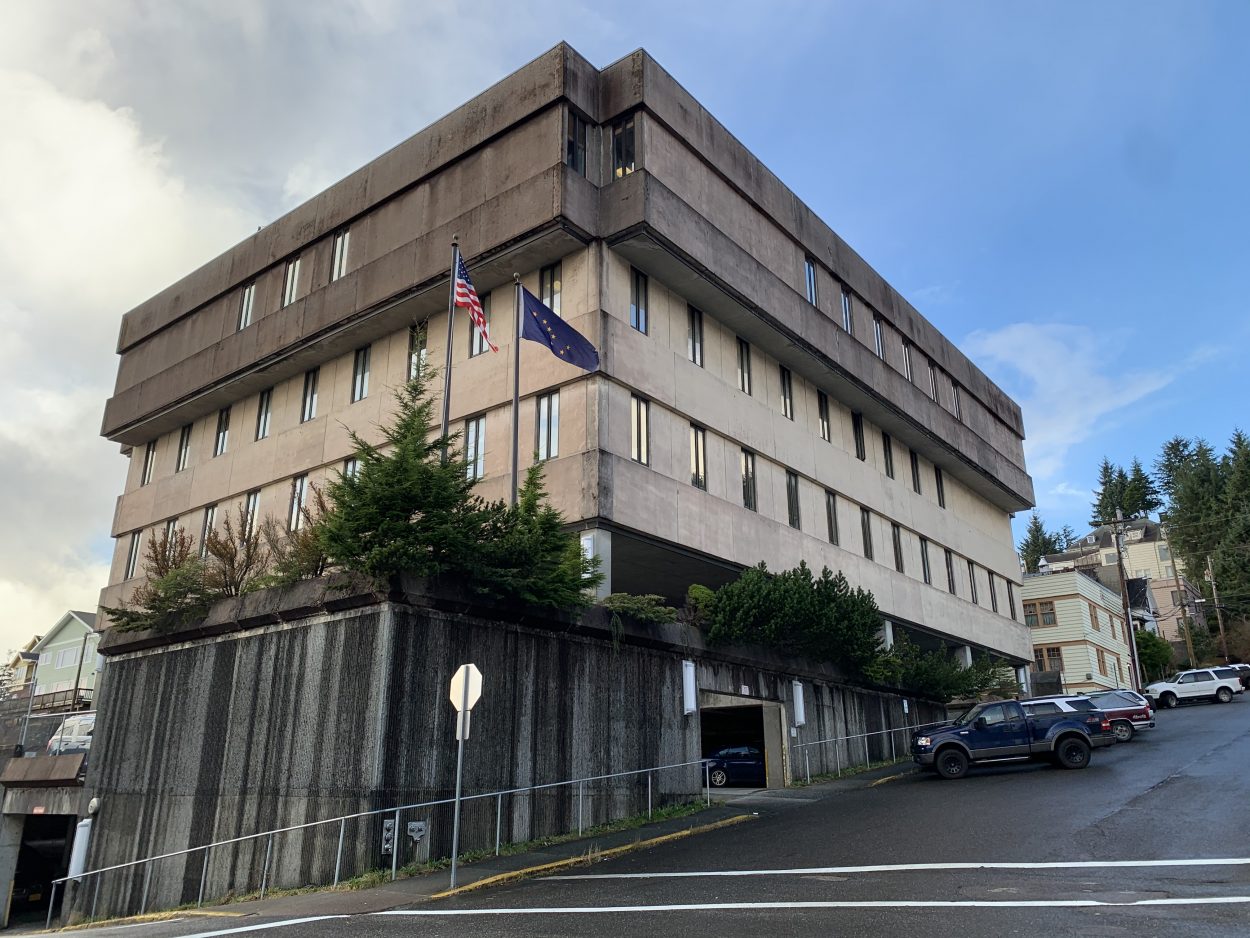 A former candidate for Ketchikan Gateway Borough mayor has been convicted of recklessly injuring her young daughter in January 2021. A Ketchikan jury found Sidney Hartley guilty of misdemeanor fourth-degree assault on Tuesday after a five-day trial last week.
But the jury deadlocked on a more serious charge of intentional assault with a dangerous instrument. After deliberating for parts of three days, the jury sent a note to Ketchikan Superior Court Judge Daniel Doty saying they were unlikely to come to an agreement on the felony second-degree assault charge.
Sidney Hartley was arrested in January 2021 after an elementary school teacher said she noticed marks on the neck of Hartley's child. The daughter told police her mom had grabbed her neck, preventing her from breathing, according to video played during the trial.
Assistant District Attorney Jennifer Chaudhary said Hartley asked her child to bring her a brush and reacted with violence when the child brought the wrong one.
"She grabbed her, and she started dragging her, and she put two hands on her neck from behind, digging in her nails, and squeezing," Chaudhary said.
The young child also recounted the incident during the trial, saying Hartley had grabbed her by the neck and "choked me really hard with her nails."
Hartley denied the allegations, testifying in her own defense.
"You've heard the allegations. Did you hurt (your child)?" asked public defender Clare Carlson
"No," Hartley said, her voice breaking. "I am innocent of this."
"On January 25, did you choke her around the neck?" Carlson asked.
"No," she said. "I didn't choke my kid."
Hartley and her attorney argued that her child may have been hurt by bullies at school. Hartley said her daughter's account may have been influenced by the questioning of Ketchikan police and other people around her.
"I don't know if (my child) was manipulated. I don't know if she's lying because she's happy that her dad's back in her life after disappearing for five years. I don't know," she said. "I know I don't hold her accountable. I know that I love her, and I just want, like, her to be like, OK, on the inside after all of this is over."
Hartley's public defender did not respond to requests for comment.
Hartley was a paraprofessional at Ketchikan's school district until January 2021, according to the district's human resources director. She placed third in a three-way race for Ketchikan Gateway Borough mayor in 2019.
District Attorney Kristian Pickrell said in an email that the state plans to pursue a new trial on the felony intentional assault charge. A hearing is scheduled for Monday to schedule a new trial date. Hartley is expected to be sentenced after the retrial.