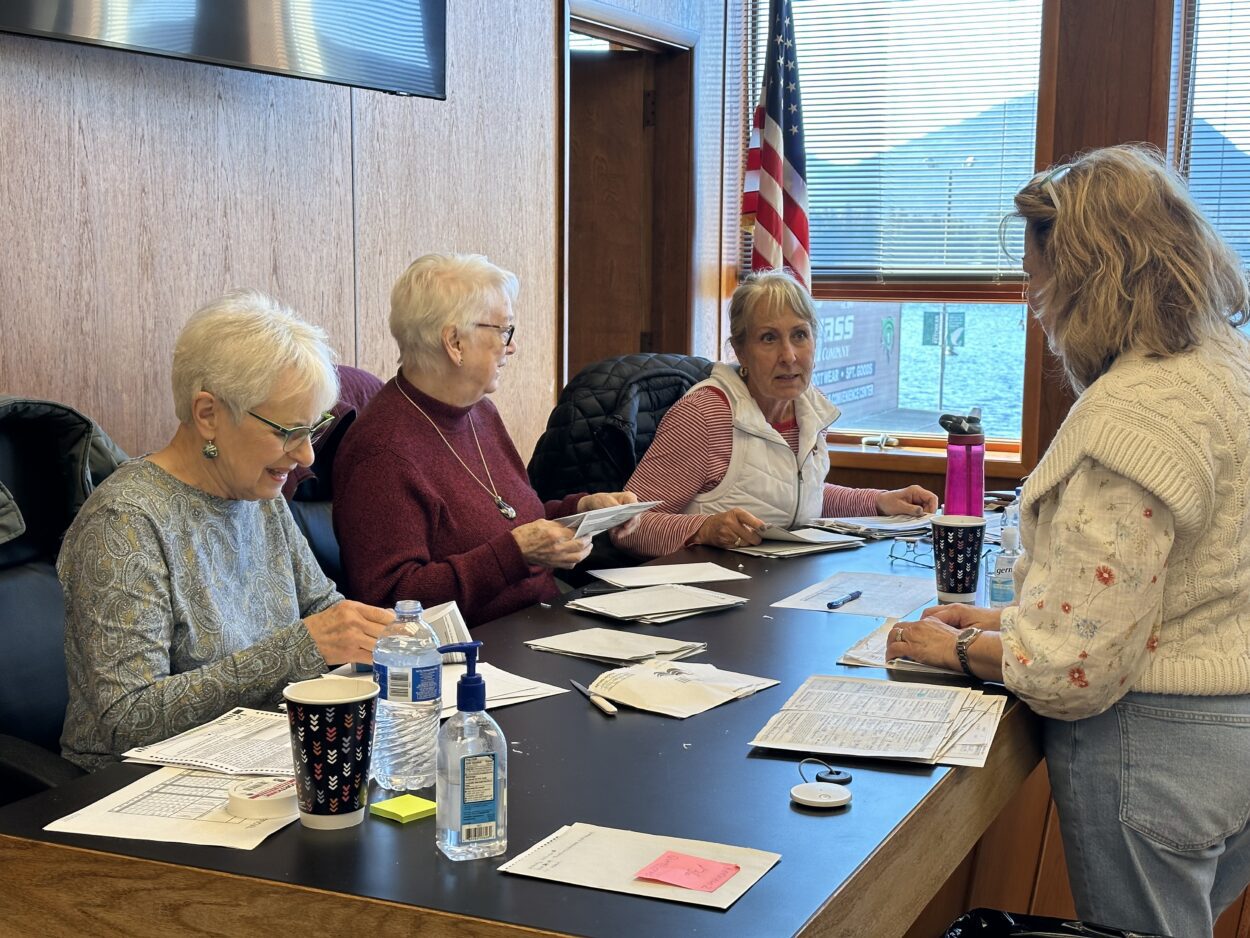 Final election results from Ketchikan's city races are in, and incumbents Mark Flora and Lallette Kistler appear to have won new three-year terms on Ketchikan's City Council. Newcomer Jack Finnegan also won a one-year term on the council in the Oct. 4 municipal election.
Ketchikan's city Canvass Board counted more than 250 absentee, questioned and special needs ballots on Friday. Kistler had just a 33-vote lead over third-place finisher Kevin Kristovich on election night. But she pulled away as absentee ballots were counted and finished 62 votes ahead.
Political newcomers Jamie King and Dion Booth placed fourth and fifth, respectively. Each earned more than 300 votes.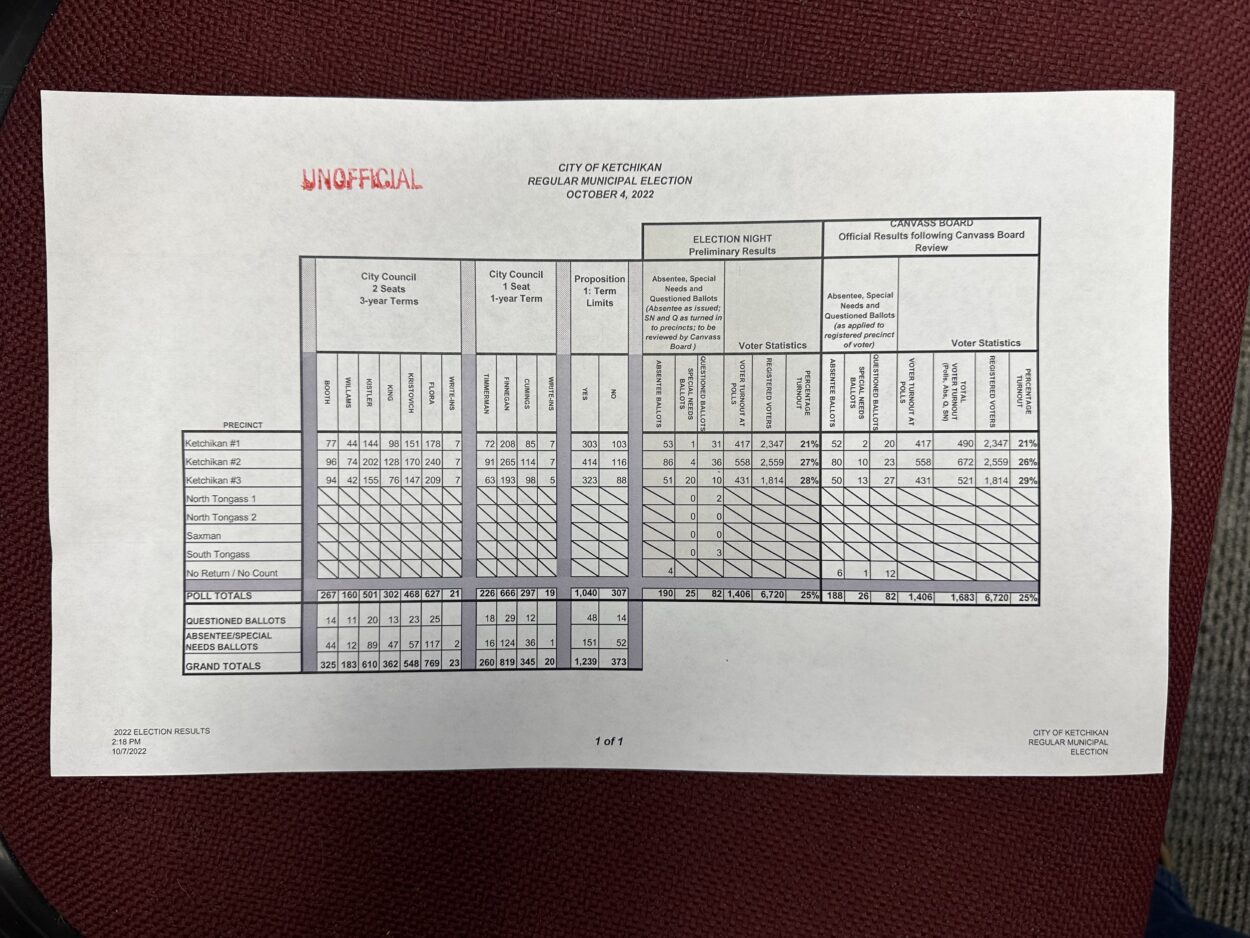 In a separate race for a one-year term on the City Council, fishing guide Jack Finnegan is the apparent winner with more than 800 votes. Christopher Cumings, a teacher's aide at Ketchikan Charter School, is the runner-up with nearly 350 votes. Dave Timmerman placed third with a total of 260 votes. That's despite asking the community not to vote for him after KRBD published a review of his criminal history.
Voters also overwhelmingly approved a change to the city's charter calling for three-term limits for the mayor and City Council, 1,220 to 373.
The election results remain unofficial for now. Ketchikan's City Council is scheduled to certify the results at a special meeting at 6 p.m. Tuesday.
Absentee and other uncounted ballots in borough races — for mayor, school board, assembly and two ballot questions, including the library funding proposition — are scheduled to be counted on Monday.