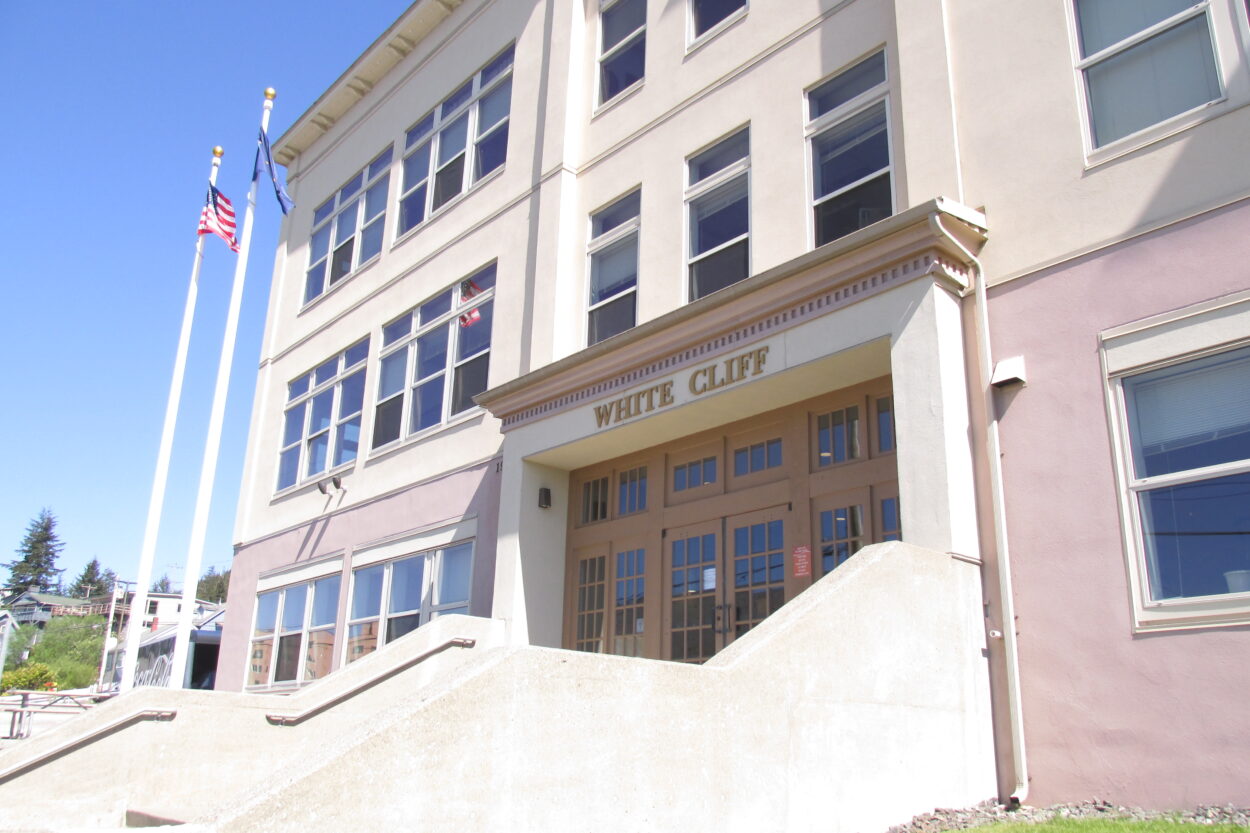 Ketchikan's school board reelected Stephen Bradford for a second consecutive year as board president on Wednesday. It was the first meeting of a newly-reshuffled board following the Oct. 4 municipal election.
Bradford was the only candidate nominated for the job and was elected by voice vote. He thanked the board for its support.
"I appreciate that confidence shown and I look forward to serving again," Bradford said.
The board's vice president, Keenan Sanderson, was also reelected for a second year.
"Being on the executive committee … I think we, I did a really good job on that, and I think I can continue to do that for our community going forward," he said.
Sanderson won a secret-ballot vote of the board members, besting fellow VP nominee Paul Robbins Jr. Robbins said he was happy to serve the board in any capacity.
Board member Nicole Anderson was the only candidate nominated for the third leadership post on the school board. She'll serve as clerk-treasurer.
Wednesday's meeting was the first for two new board members who won seats in the October election. Melissa O'Bryan said she was ready to get to work in her first term on the board.
"Thank you. I look forward to working with everybody. This is very exciting," she said.
And Tom Heutte marked his return to the board. He's been appointed to partial terms twice before but won his first election earlier this month. He referenced his lengthy history of serving on nonprofit boards.
"I feel like … I made the varsity team this year," Heutte said.
They replace outgoing board members Jordan Tabb and Bridget Mattson. Tabb offered a couple of parting words.
"Later, skaters," Tabb said.
In other business, the board unanimously approved a contract with a new special education director, Daniel Klingler. He's a longtime special ed specialist who most recently worked for Baltimore Public Schools.
Disclosure: Tom Heutte is a member of KRBD's nonprofit board of directors, which is not involved in the newsroom.