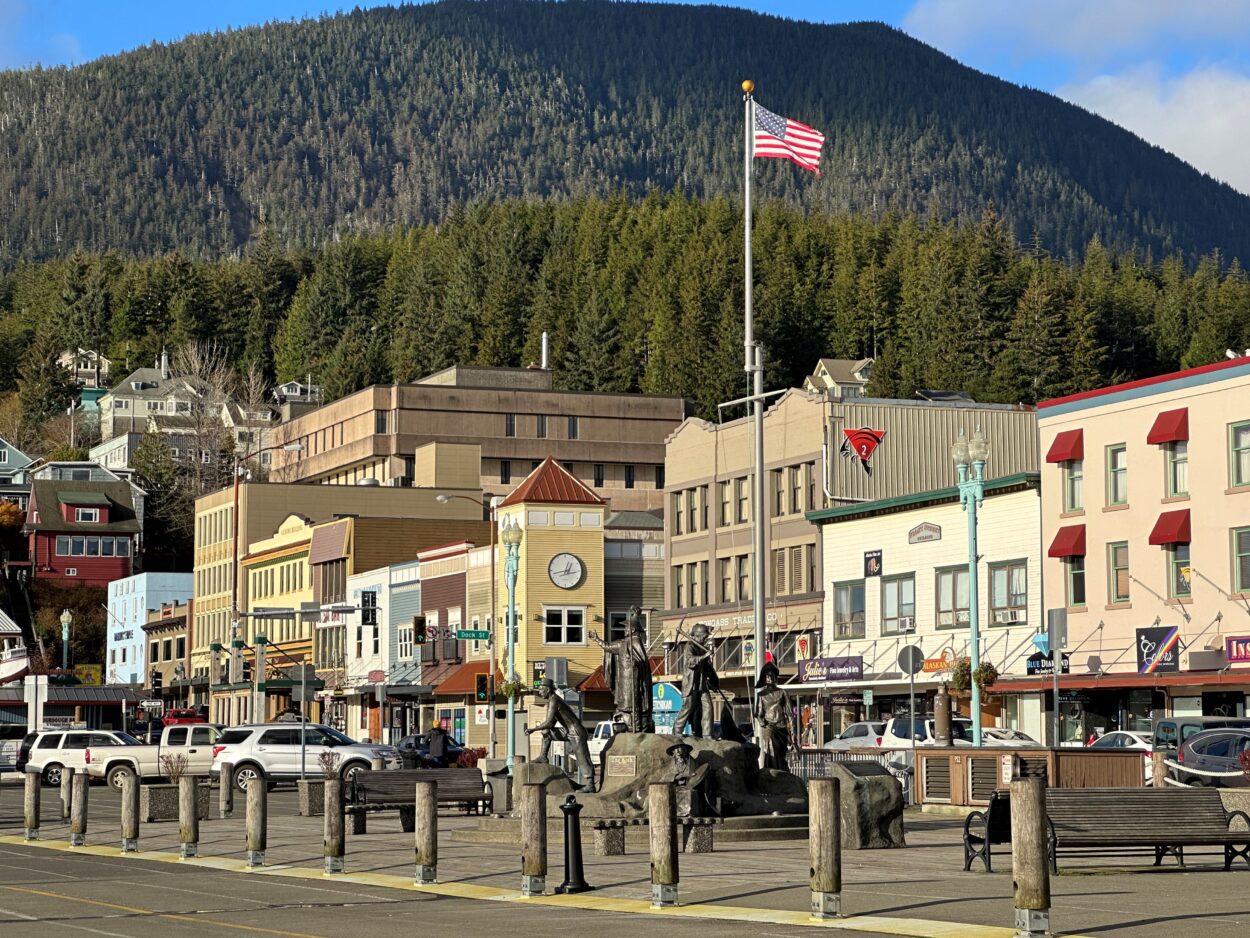 Ketchikan city officials are looking into a proposal put forward by two City Council members that would cut sales taxes on home rentals.
Ketchikan's 4% sales tax is scheduled to rise to 5.5% next April as a new summer seasonal sales tax system takes effect. In October, that'll go down to 3%. The council approved the new tax system in August in an effort to address rising labor costs.
The proposal from council members Abby Bradberry and Riley Gass would keep the city tax at 3% year round. Combined with the borough's 2.5% tax and the city's $1,000 single-unit sales tax cap, the maximum monthly tax on rent would fall from $65 to $55. The plan would forego at least roughly $120,000 in revenue, according to preliminary estimates.
Without the measure, monthly sales taxes on rent would increase to a maximum of $80 next summer.
Bradberry pitched the measure at Thursday's Ketchikan City Council meeting as a small step to address the rising cost of housing and other basic necessities.
"It's not a lot of money, but any money we could take and give back to them just to help provide some more meals and whatnot — $15, right now can get you a pound and a half of protein," Bradberry said.
She said she envisioned the tax cut as a temporary measure that could be rolled back once prices stabilize.
Co-sponsor Gass said changing the tax rate on rentals twice a year would be an unnecessary hassle.
"I think it'll be a much bigger burden in the rental market for both the tenants and the landlords to try and stay in compliance," he said.
But others on the council raised concerns. Janalee Gage said she wanted to ensure the tax cut didn't necessitate cuts to city services.
"This right now is like putting the cart before the horse because we still need funding," Gage said. "As much as I would love to give people in the community needed assistance, there is also the importance of making sure that the infrastructures that people of this community rely on, and need, are in place."
Council member Mark Flora also turned a skeptical eye to the proposal. He pointed to a memo from City Manager Delilah Walsh, who raised concerns that the council doesn't have an overarching strategy to guide its tax policy.
"And therefore, we end up with by guess and by golly," Flora said.
Flora said he agreed with the rationale for the cut but objected to the timing — budget negotiations are scheduled to begin later this month. He said he wanted the council to sit down and write out a long-term tax plan.
"I will support this, and actually look forward to these work sessions where we can establish some mechanisms that are rational, sound and methodical so that we don't place ourselves in this position. Because until we do that, we're going to keep doing this over and over," he said.
The council voted 6-1 to study the full impact of the rental tax cut and come up with a revenue-neutral proposal. Council member Lallette Kistler was the lone no vote.
Correction: An earlier version of this article misstated the vote total. It was 6-1 with Kistler opposed.