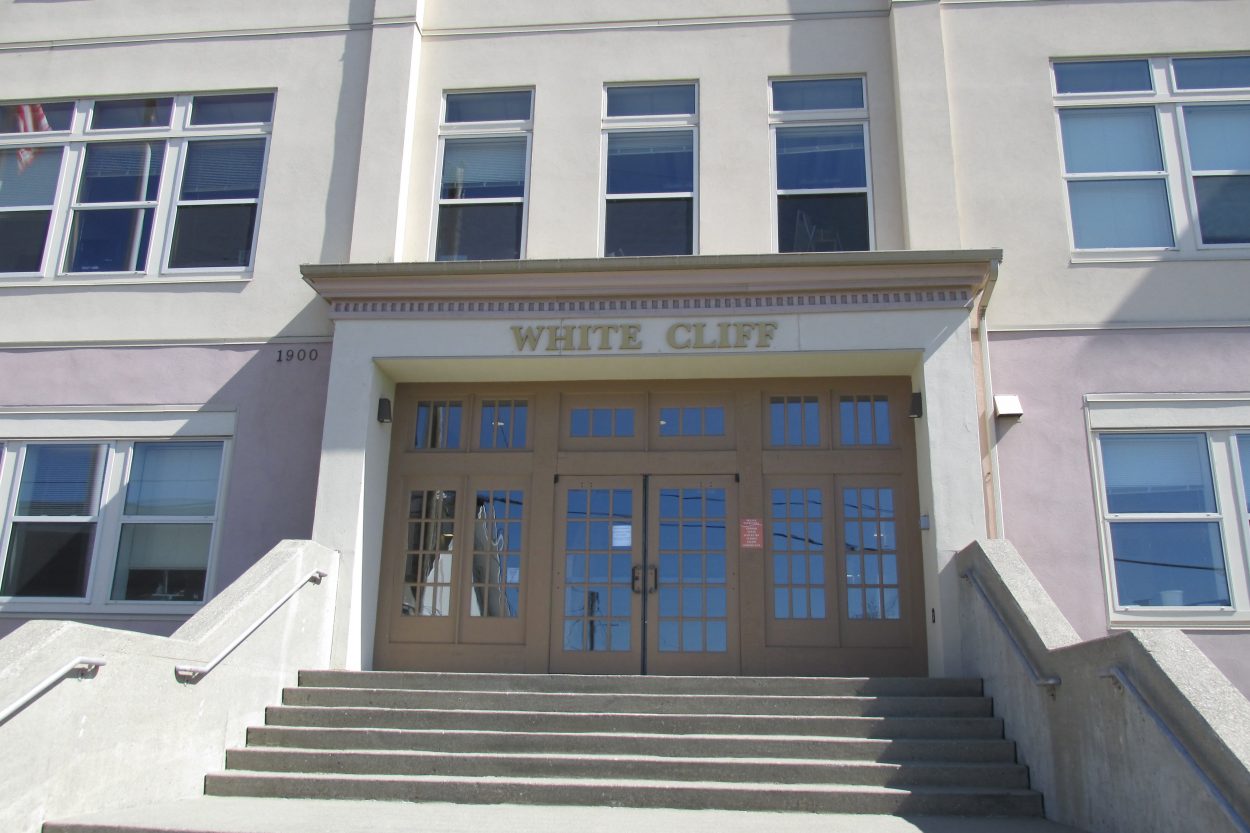 A nonprofit looking to open a new community youth center will ask Ketchikan's Borough Assembly for support as they seek an $850,000 federal grant for the project. Behavioral health provider Residential Youth Care is calling the project SeaLevel.
RYC's project manager, Kristen Van de Geer, outlined the proposal in a presentation to Ketchikan's City Council on Thursday. She said it was clear the pandemic had hurt young people's mental health, leaving them feeling unheard, unseen and disconnected.
"There are a lot of youth programs and services that are available in Ketchikan from prevention (to) direct service like mental health support and employment support," she said. But she said current programs and services aimed at young people are isolated from one another and uncoordinated.
"They're saddled with stigma or generally require young people to overcome a number of barriers to access them. So at SeaLevel, our future community center, we are working to address these challenges that young people experience and when seeking help," she said.
The center would be aimed at young people aged 15 to 21. She said the center would likely include showers, laundry facilities, food and internet, plus spaces for job training, one-on-one counseling and coaching on life skills.
"Young people are asking for workshops and training, specifically, the kinds of 'adulting' workshops that we might think of," Van de Geer said. "They are so hungry for financial literacy. They want to know the impact of of buying a car versus getting a car loan. They want to know about independent living, about paying bills, about solving problems and all of these things. They're asking for them. They're hungry for them. They know what they want. We just need to make it easier for them," she said.
RYC is looking for support as it applies for a federal Community Development Block Grant to support purchasing and renovating a building at 2050 Sea Level Drive near the Plaza Mall. The total cost is expected to be between $2.2 million and $2.5 million. The organization says it's already raised $435,000 from PeaceHealth, the city of Ketchikan and the Ketchikan Gateway Borough.
Ketchikan's Borough Assembly is scheduled to consider the request Monday evening.
In other business, a package of reforms aimed at assessing the state of the market for vacation rental properties in Ketchikan is up for a final assembly vote. The proposal would require vacation rental owners to register their properties with the borough. But borough planning officials are asking the assembly to hit pause and schedule a work session for next month to discuss changes to the proposal.
Ketchikan's Borough Assembly meets at 5:30 p.m. this evening in the White Cliff building. Members of the public can address the assembly at the start of the meeting and during public hearings. The full agenda is available online. The meeting is broadcast on local cable channels and on the borough's website.