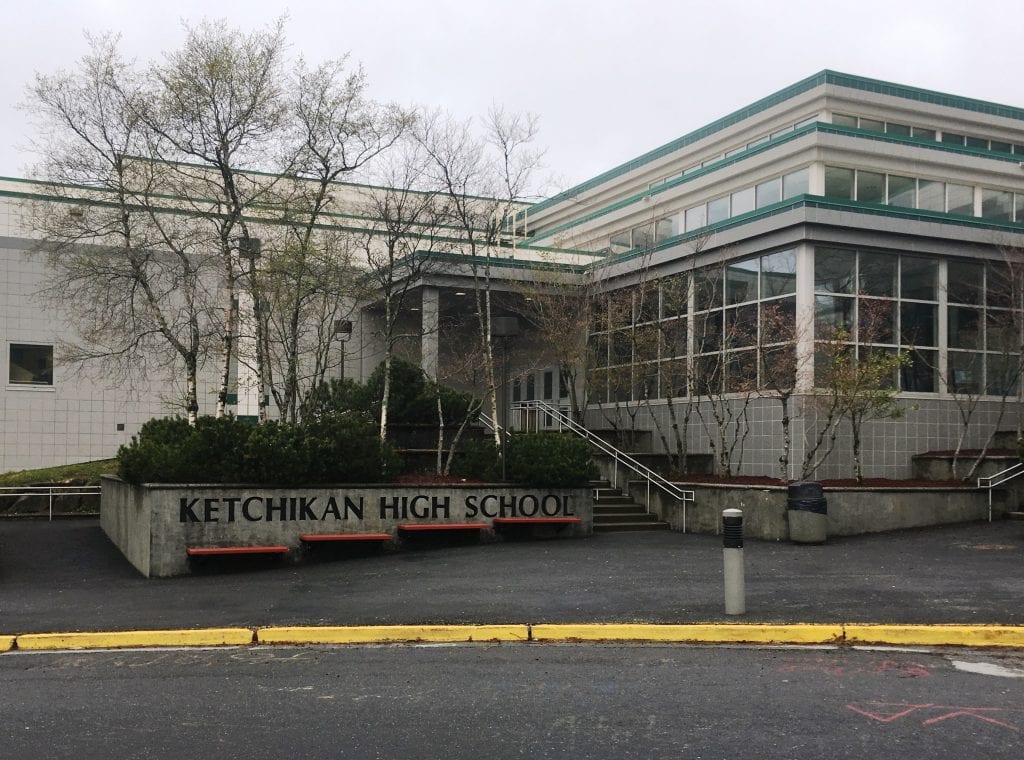 Ketchikan's school board has delayed a vote that would move the district's early release day from Wednesday to Friday starting next school year. Board members say they're looking for community feedback on the proposed 2023-2024 calendar.
Much of the proposed calendar looks similar to recent years – the first day of school on the proposed calendar would be August 30. That would follow a week of staff professional development and work days. Winter break would run Dec. 18 to Jan. 2, and the last day of school would be June 4.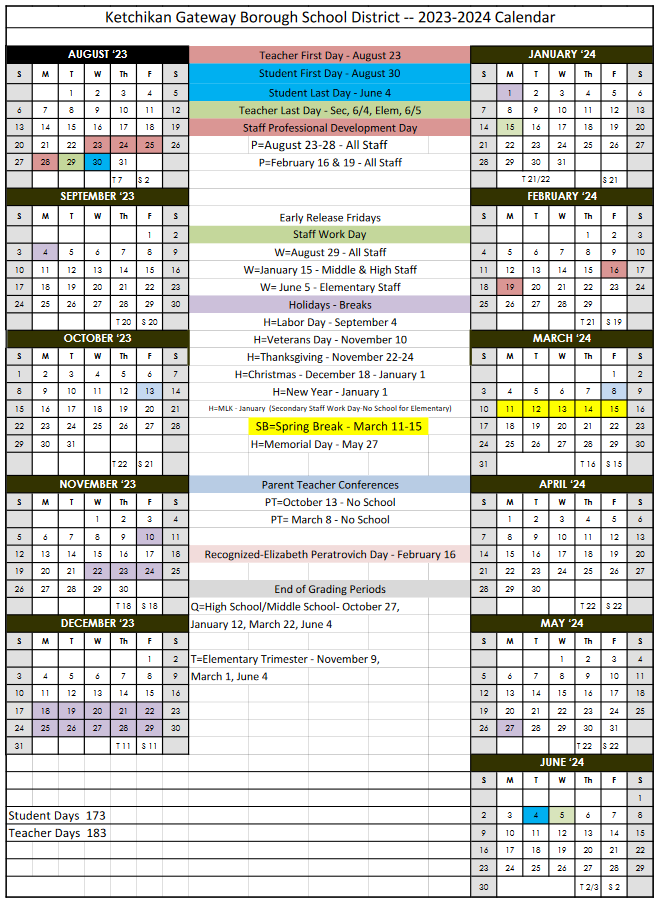 The biggest proposed change would be the move to early release Fridays. Students are currently dismissed early on Wednesdays to allow teachers and staff time for professional development.
School board member Paul Robbins Jr. said at a meeting Nov. 9 that he was skeptical that teachers would be fully engaged at the end of the week.
"I question the effectiveness of that time period, given human nature and just the general understood business practice that Friday afternoons are a bad time to get things done," he said.
Curriculum Director Alonso Escalante led the committee that created the calendar. He told the board it's tough to do any intensive training late in the afternoon, no matter the day of the week, given time constraints. He said the early release days were primarily used for staff meetings and lesson planning.
Superintendent Michael Robbins said that in his experience, Fridays worked well for that.
"As a principal when I worked … I always felt that it was better to have the Friday afternoons simply because the work week was done for those teachers, and they could really then focus in on the work that we had to do for that following week, and I found that to be productive," Robbins said.
Escalante added that Fridays were far more popular among parents.
"I don't think I've heard a single family say that they love having early release on Wednesday," he said. "And I've also heard from (Ketchikan High School) students, including my own son, that it doesn't make sense to have it on Wednesdays because when they travel when they're busy with activities, they're out on Fridays anyway."
Schools in Sitka and Petersburg also release students early on Fridays.
Other proposed calendar changes include a new four-day weekend for students around the Elizabeth Peratrovich Day holiday in February. Friday, February 16 and the following Monday would be professional development days for teachers and staff.
And unlike this year, the winter break would start the Monday before Christmas rather than the Wednesday before. Escalante said that was a response to feedback.
"That Monday, Tuesday before Christmas break begins, we go to school," he said. "What will attendance look like those days? It's questionable."
School Board President Stephen Bradford suggested the district look into some other options, like a late start on Mondays. He said he wanted to get additional feedback from parents, students, staff and community members before finalizing the calendar.
"I'd like to figure out how we could come up with a meaningful survey to seek some input from stakeholders," he said.
The board voted unanimously to postpone a final vote on the calendar until Dec. 14 to allow time for the survey.
The survey is expected to go up on the district's website on Friday.