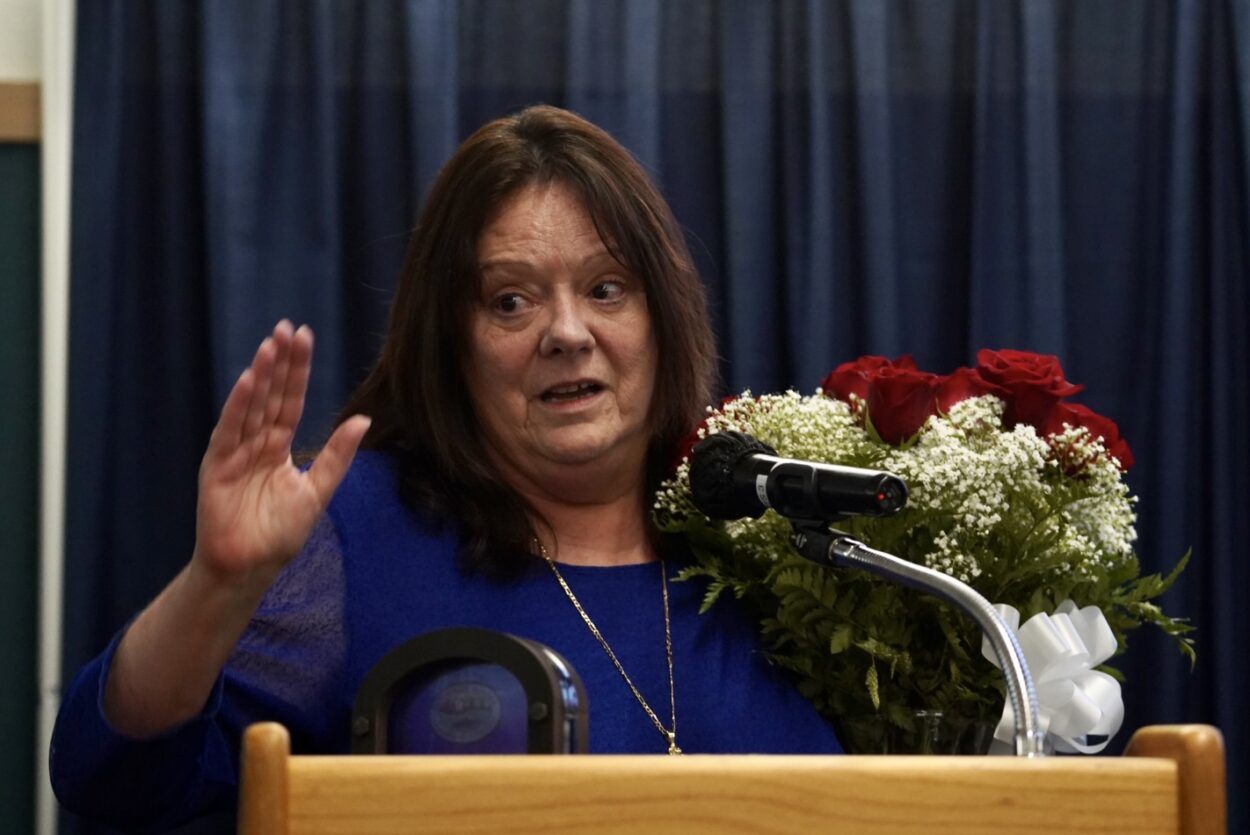 The Greater Ketchikan Chamber of Commerce has named former vice mayor and City Council member Judy Zenge as Citizen of the Year. It was one of six awards handed out Saturday night at the chamber's annual gala.
The Citizen of the Year award recognizes Zenge's contributions to the community over the 22 years she's called Ketchikan home — from her work with foster children and seniors to her role in organizing a 2,000-person rain boot race that earned Ketchikan a place in the Guinness Book of World Records.
"Thank you, Ketchikan. There's a lot of people in this room that have helped me make these things happen," Zenge said in a speech after receiving the award.
She thanked her husband, Dave Zenge, for his support.
"All these crazy ideas I have, he makes them happen," she said.
Zenge served three terms on Ketchikan's City Council from 2013 to 2022. She's currently the general manager of the Plaza Mall.
The award was one of six handed out at the Seas of Opportunity gala.
Kyle Quinn, a businessman and pastor, was honored with the Emerging Leader award. Quinn founded Computer Headquarters and manages a business portfolio that also includes Bold Design Group and Alaska Pest Management and is an associate pastor at Lighthouse Church of God.
"This is amazing and an honor. Thank you so much," he said. "I know we all are in business and do what we do to make our community a better place, and I think that drives us all."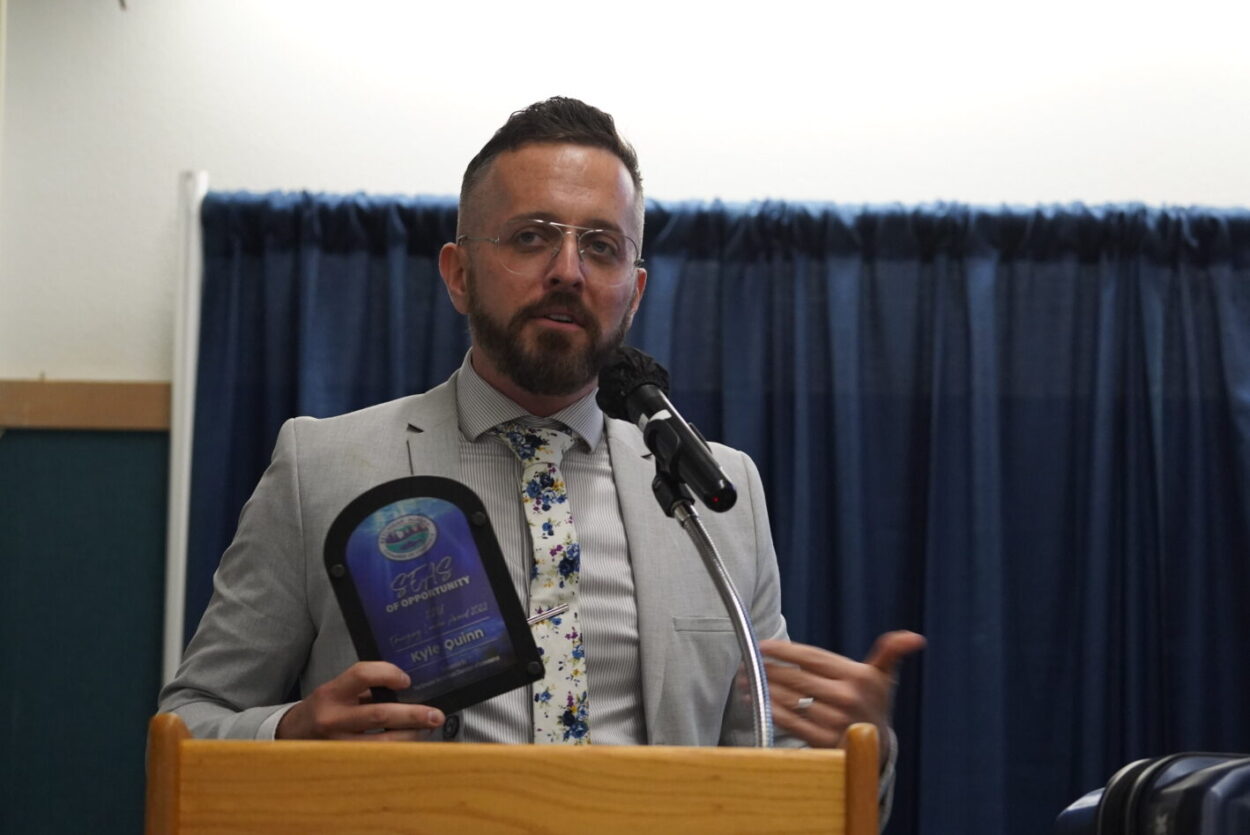 Marie Robinson of the delivery business Ketch-a-Courier was named Entrepreneur of the Year. Alaska Pest Management won the First City Rotary Excellence in Customer Service Award.
And Alaska Community Foundation board member Don Mitchel, whose accomplishments include an ocean swim from Herring Cove to Loring and a circumnavigation of Revillagigedo Island on a paddleboard, was honored with the Exemplary Community Service Award. He's currently working on a multi-year endeavor to pick up litter from an estimated 107 miles of roadway in Ketchikan, according to a recent profile in the Ketchikan Daily News.
"This is quite a surprise, I'll tell you me," he said. "Thank you very much again. I have a lot of support from my family and friends and from this community."
Alaskan and Proud was named Business of the Year. The Ketchikan-based independent grocer has two stores in Ketchikan and one in the Prince of Wales Island community of Thorne Bay. A&P's Ben Williams Jr. accepted the award.
"The challenges that we've gone through over the last five years, I'm telling you, are unprecedented," he said. "We've gone through five different warehouses that distribute to us. Our main supplier has sold three times in that five years. (We're) constantly dealing with challenges, every single day."
But through it all, he said, his employees had stuck by his side. He thanked them for their dedication.
"I can't tell you their devotion, their commitment," he said. "They're there for every problem. No one ever says quit. No one ever says we can't do it. We just always find a way. Without them, I tell you, A&P wouldn't be who it is today."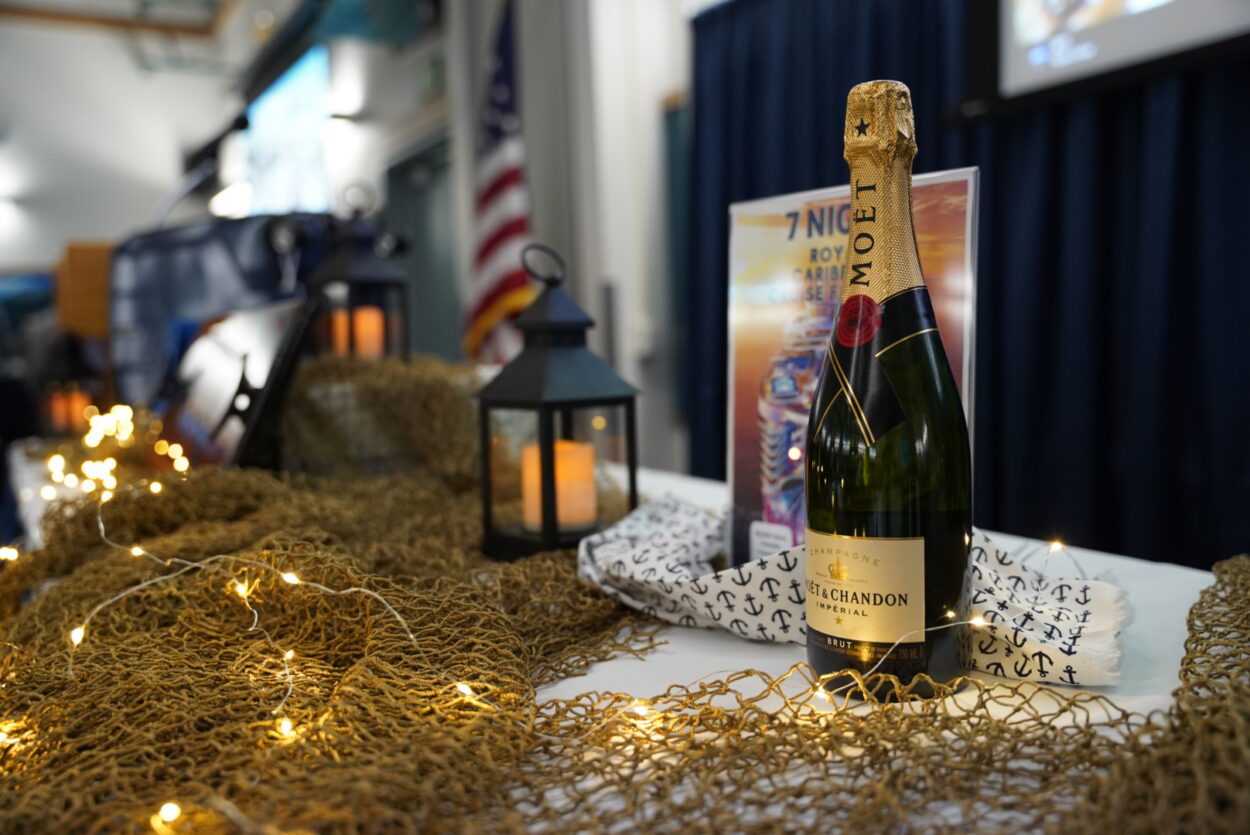 The ocean-themed gala also featured a presentation from fisheries manager Andy Piston, whose tongue-in-cheek presentation underscored the dangers of great white sharks — and the surprising, if tenuous, connection between shark attacks and Ketchikan's tourism economy.