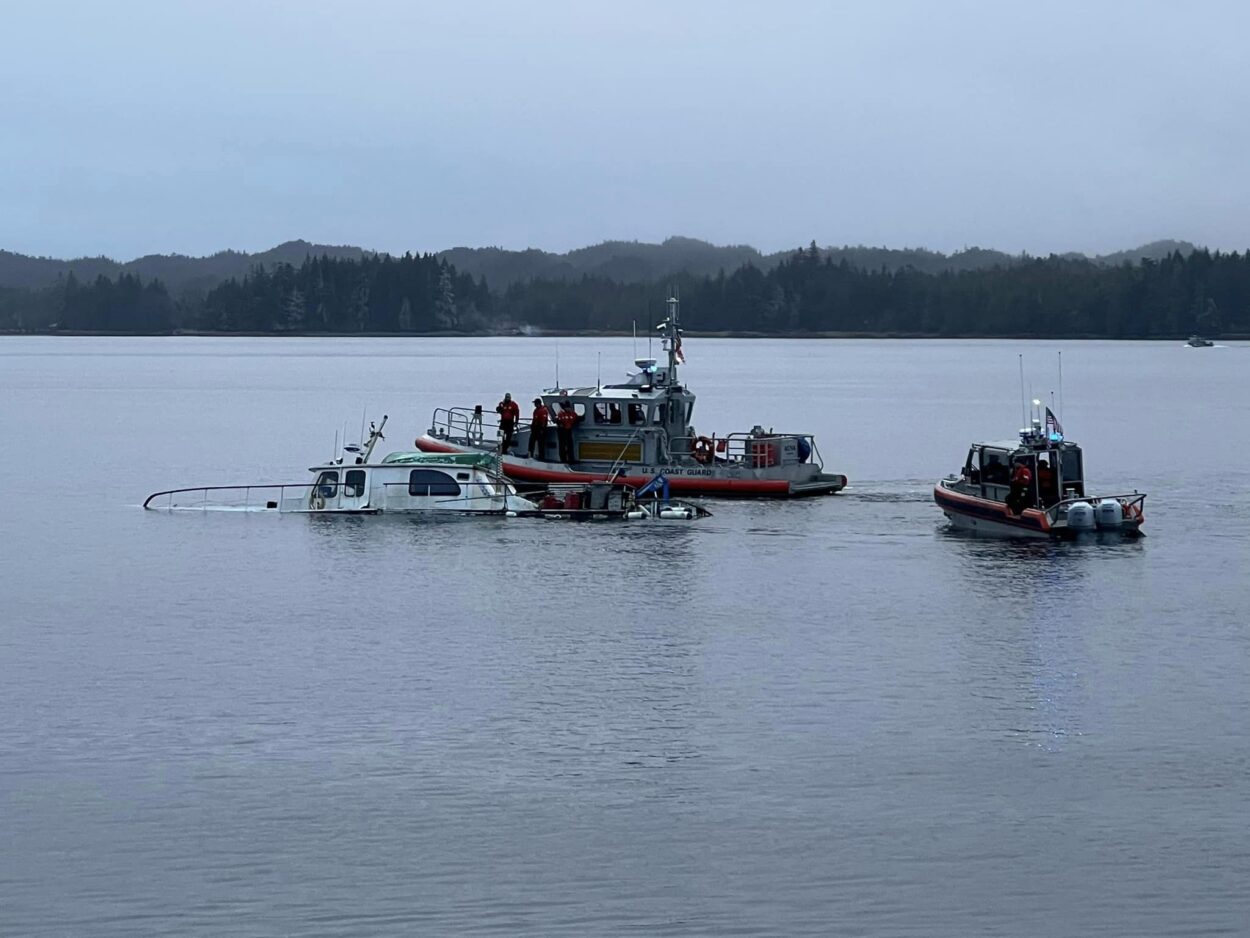 A vessel anchored in the Tongass Narrows near Ketchikan's Plaza Mall was found partially submerged Tuesday morning.
Coast Guard Petty Officer Second Class Lexie Preston says the swamped boat is the recreational vessel Capella. It was reported to Base Ketchikan's Marine Safety Detachment around 7:30 Tuesday morning.
"As of right now, there's been no reported pollution, and it's not a hazard to navigation currently, so right now the Coast Guard's monitoring the situation," she said in a phone interview Tuesday. "The owner has been notified — (they're) coming up with a salvage plan."
The approximately 55-foot wooden cabin cruiser was asked to leave Ketchikan's harbors about a year and a half ago for nonpayment, according to Ketchikan Harbor Operations Coordinator Dan Berg. The vessel has been at anchor ever since.
Do you have questions or additional information about this story? Contact the author at eric@krbd.org or 907-225-9655.