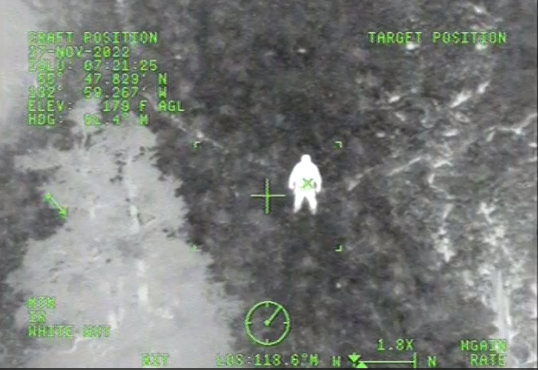 First responders rescued a Klawock man late Saturday night after he was separated from his hunting party that morning on a road near the Prince of Wales Island community.
A spokesperson for the Alaska State Troopers, Tim DeSpain, says that 63-year-old Irving Langmaid was last seen by his group on a forest road around 9 a.m. Saturday.
Troopers received a report of a missing hunter just after 4 p.m., and along with Klawock's search and rescue team, requested help from the Coast Guard at 6:30 p.m.
The U.S. Coast Guard says a Jayhawk helicopter from Air Station Sitka found the missing man about two hours later, at 8:37 p.m.
He was hoisted aboard and taken to the Klawock Airport, where he was met by troopers and medical personnel.
"We are grateful for the teamwork between the Alaska State Troopers, Klawock Search and Rescue, and the Air Station Sitka aircrew," said Coast Guard Ensign Max Carfagno, a Sector Juneau command duty officer, in a news release. "That assisted in the timely response to locate the man and get him to safety."
Raegan Miller is a Report for America corps member for KRBD. Your donation to match our RFA grant helps keep her writing stories like this one. Please consider making a tax-deductible contribution at KRBD.org/donate.