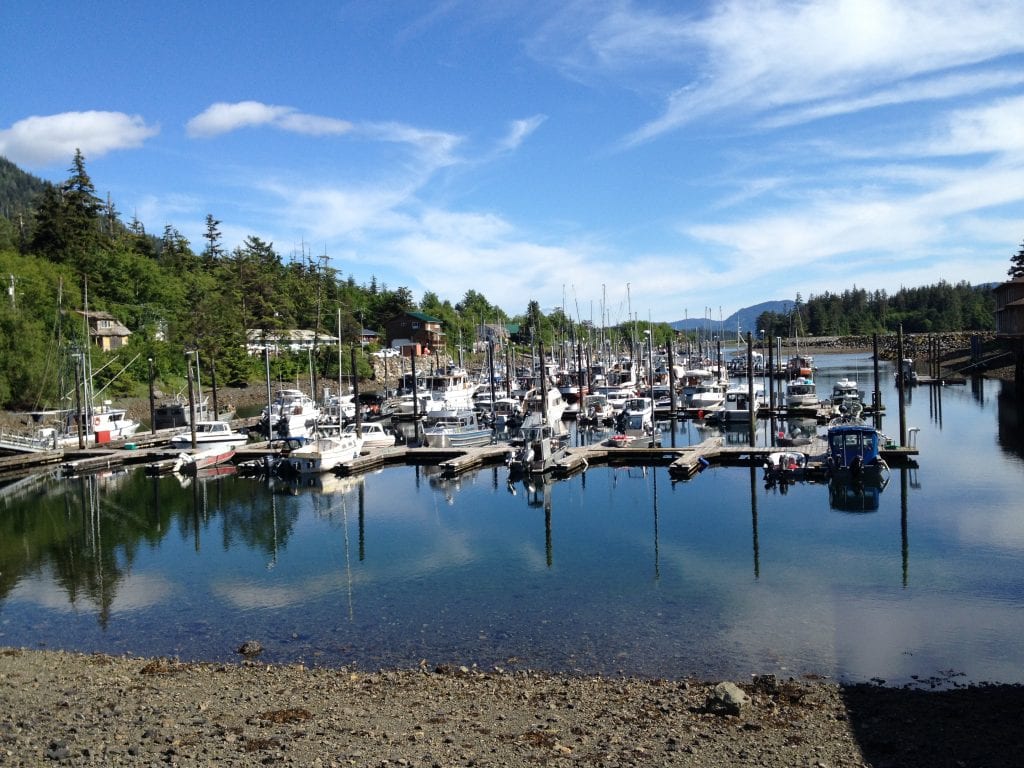 A Prince of Wales Island nonprofit is gearing up for the holidays. By offering free gifts and food for Christmas dinners, volunteers at Prince of Wales Island Emergency Resources in Craig hope to combat rising prices and winter blues to give everyone a nice holiday season.
Prince of Wales Island Emergency Resources, better known as POWER, provides food, clothes and fuel to families in need on the island.
With Christmas coming in just a couple weeks, the group's thrift store in downtown Craig will soon start offering a different kind of help — a hand in making Christmas happen for any struggling island resident.                                                                                                                                                                                                                                    
That help comes in the form of Christmas dinner baskets and access to what POWER calls its "Christmas gift room." 
Victoria Merritt has volunteered at POWER for almost 40 years. She's also on the nonprofit's board.
"We have a room upstairs (at POWER), that is filled with gifts that are brand new or gently used and we have people come in and they pick out a couple of gifts for their kids or something for their spouse, whatever," Merritt explained. "So it works really well. We have a Christmas dinner basket program, too, so people can get enough for a Christmas dinner."
Both the baskets and the gifts are free of charge, no documentation required, and they'll be available starting Dec. 14.
Merritt said she knows the holidays can be a tough time. 
"You know, it's cold," she said. "Everything's more expensive, particularly this year. So I think it's very helpful and people are usually very grateful."
The store relies on donations from locals and businesses to keep its doors open. The annual POWER concert in mid-December is another way the group raises money.
Ralph Mackie is one of the concert's organizers. Karen Coffey and Cathy Bolling are also helping this year.
"It'll be a collection of local artists who are playing and singing and reciting Christmas and winter related songs and poems," Mackie explained.
The concert has come to be a staple of the holiday season in Craig.
"It's an annual concert," he said. "Actually, our last two concerts were online because of COVID. But this is our 23rd annual concert. Our first one was held in 2000."
All proceeds from the pay-what-you-want show go toward POWER's programs.
"There's a rumor that Santa may show up," Mackie added.
The concert is scheduled for 3 p.m. Sunday, Dec. 11, at Craig High School.
Raegan Miller is a Report for America corps member for KRBD. Your donation to match our RFA grant helps keep her writing stories like this one. Please consider making a tax-deductible contribution at KRBD.org/donate