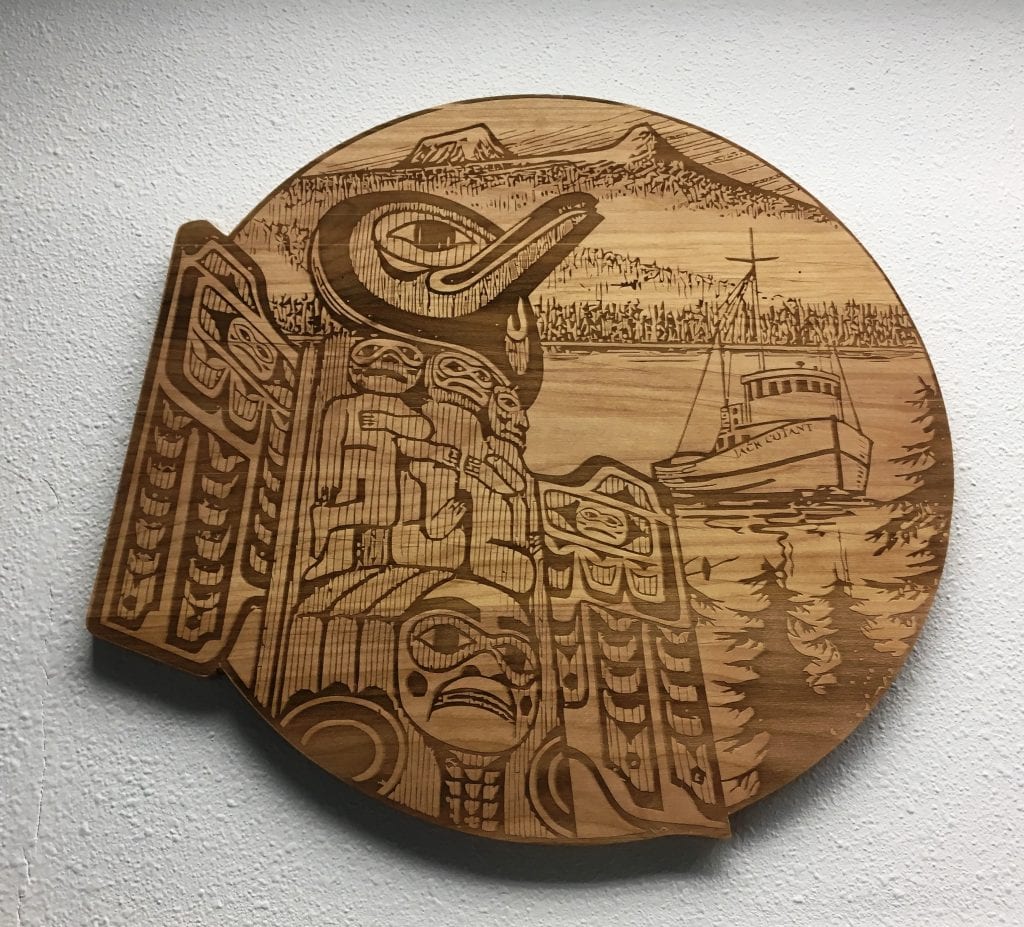 Ketchikan's school district is facing increasing pressure to address a growing deficit in its health insurance program. Borough officials are threatening to bill the district directly for health costs starting January 1. Members of the school board and Borough Assembly are working towards a resolution.
The Ketchikan Gateway Borough manages its own health insurance and that of the local school district. They are self-insured, meaning they take in premiums and pay medical bills without relying on a third-party provider like Aetna or Premera Blue Cross Blue Shield.
Elected officials from both parties sat down at a meeting on Nov. 29 to start to hash out the dispute. Superintendent Michael Robbins said the district is working to resolve the issue.
"We do acknowledge that we have a debt," he said. "We do acknowledge that that's accumulated over the last four years. And we are really looking for a path forward working together between both parties and both staffs to make this work."
According to Ketchikan's borough, which writes checks to health providers when teachers and staff use their health benefits, Ketchikan's school district is behind on reimbursing the borough to the tune of more than $4 million. And the debt is growing — borough officials say the school district underpaid the borough for its health expenses by nearly $450,000 in November alone, raising their estimate of the district's upaid expenses to $4.4 million.
Borough Assembly member Jeremy Bynum said something needs to be done to address the issue.
"My only concern is, as we sit here today, is that if we continue on the path that we're currently on, that this deficit will just continue to grow," he said. "And right now the cost of that deficit is being held by the borough."
To that end, Ketchikan's borough is threatening to stop paying for teachers' health costs as of Jan. 1. Instead, they're planning to send the bills straight to the school district.
But school board member Paul Robbins Jr. said there's a multimillion-dollar gap between what the borough and the school district think is owed. The school district got a different dollar amount from its backup insurance company that prevents runaway expenses.
"We have a $2.7 million potential discrepancy between what's being reported by our insurance company and what the borough says has been paid out on the district's behalf," he said. "So how exactly do you make a plan to pay back an amount of money that you can't put your finger on?"
The school district's business manager, Katie Parrott, said at the meeting that the district needs to conduct an audit to figure out how much it truly owes before it can chart a path forward.
"One of the first things the district needs to do in order to essentially establish a new plan for addressing the deficit and also setting contribution levels is to get at the heart of the differences in those numbers and be able to then to reassess a plan moving forward for our funding levels.
Stephen Bradford, the school board president, suggested pushing the date for Ketchikan's school district to take over health payments until the start of the next fiscal year on July 1
"I think we are not necessarily opposed to taking over the responsibility, as has been suggested by borough staff. We don't think that we can do it as quickly as the letter from the manager had stated," Bradford said. "We've been relying on the borough to provide these services for 24 years now. We don't have personnel that are trained and experienced in processing this paperwork and these claims."
He said the move to bill the district directly would require revisions to a 1999 agreement between the borough and school district. And he said that in order to maintain its ability to pay those claims, the borough would need to increase the amount of funding the school district is allowed to keep in reserve.
Ketchikan's school board is scheduled to discuss the deficit and its response to the borough's move to bill the district for health costs at a meeting scheduled for 6 p.m. Wednesday evening. Members of the public have a chance to comment at the beginning of the meeting. It's livestreamed on local cable channels and the borough's website.