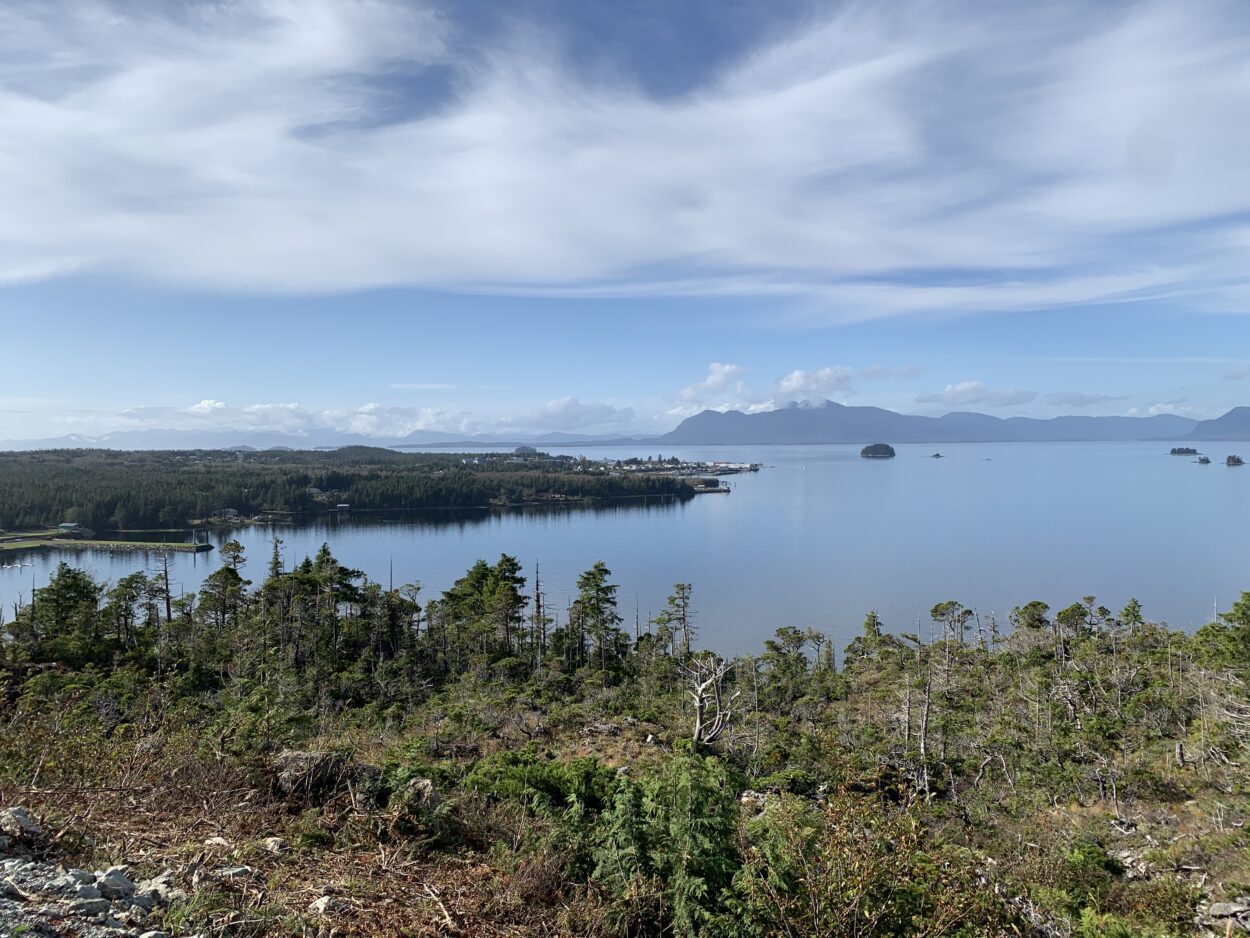 The end of the year is a time to reflect on the last 12 months, and look forward to what's ahead. Metlakatla's tribe is taking this time to look back on the biggest things that happened on Annette Island in 2022.
It was a big year for Metlakatla. That's why Mayor Albert Smith wanted to create a way to look back at everything that happened.
"(It was) something that I thought of last spring," he said. "We've been working on trying to get (it) together sooner but every time we were getting close there'd be another big thing going on."
But finally, on Wednesday, the Metlakatla Indian Community was able to release a 12-page digital book that readers can flip through to learn more.
"It's the first of its kind and something that I would like to see continue, just keeping the people up to speed with everything that we're working on," Smith said.
One of the highlights was the opening of a new veteran's cemetery. The opening was attended by Sen. Dan Sullivan, and Metlakatla carver David R. Boxley installed new memorial poles to commemorate the servicemembers buried there.
The Metlakatla Community Garden received a $30,000 grant for its work on giving youth access to Indigenous food systems.
The tribe also received more than $1 million in funding for a new boat launch, diesel generator and a portable shredder. And, a grant was received to extend cell phone service past Yellow Hill.
Six new members filled out the Tribal Council this fall. Metlakatla's school board also voted to invite Ketchikan board members to town to discuss racism directed toward the boys' basketball team earlier this year. A Charles Leask Middle School student qualified for a prestigious Johns Hopkins summer program. The crew of the Aleutian Ballad — of Deadliest Catch fame — donated $28,000 for a memorial fund for families of those lost at sea.
What stands out to Smith is finally securing the funding for an intertie to Ketchikan's electrical grid last month. The Biden administration announced in November that Metlakatla Power & Light would receive $10.4 million for that project.
"Getting the funding to complete the intertie project is something that's been going on for decades and to get that funding awarded to finish that project, that's a milestone we've been trying to get for years," he said. "And Metlakatla's very proud of that."
This year also marked a shift out of the pandemic health restrictions that defined the last few years. Metlakatla ended its COVID-19 response in September. Smith said he's thankful residents can gather again.
"It's definitely nice to gather again, that's what our, how our people have always been," he said. "Celebrations and mourning our loved ones and stuff — we always gathered and then you don't realize how important all of that is until there's restrictions on it."
Smith did note that wildlife officials are still trapping the invasive green crabs that made their way to the waters around Annette Island this summer. More than 700 — 744 — have been trapped so far.
"Yeah, that's definitely a tough one," Smith said.
Metlakatla also lost well-known and beloved carver Wayne Hewson this summer.
Smith said he is looking forward to a long to-do list in 2023.
"I'm definitely excited and very pleased with how the year went and extra excited to see how this next year is gonna go," he said.
One of the projects kicking off in the new year is working with the Southeast Alaska Watershed Coalition on an assessment of the island's salmon-bearing creeks. Metlakatla's tribe also received grant money to replace damaged culverts that are blocking fish from swimming upstream.
Raegan Miller is a Report for America corps member for KRBD. Your donation to match our RFA grant helps keep her writing stories like this one. Please consider making a tax-deductible contribution at KRBD.org/donate.