As 2022 comes to a close, it's a good time to reflect on all that has happened in the last year.
For Prince of Wales Island, 2022 was a year for pushing ahead with projects.
The undersea broadband cable known as SEALink connecting Coffman Cove to Juneau was finally finished, with home installations scheduled for next year. More than $29 million will be dedicated to a fiber-to-the-premises connection for Craig, Klawock and Hollis. Thorne Bay's new library opened in July. The Klawock Cooperative Association received more than $200,000 from the Biden administration to address climate issues. And plans are in the works for a 30-year cemetery expansion in Craig.
October's three-day deer summit was a particular standout to Craig Mayor Tim O'Connor.
"The deer summit was interesting that we had here because … we found out they're trying to consider placing the (Alexander Archipelago) wolf on the endangered species list," O'Connor said. "If they do that they'll affect Craig and Prince of Wales severely because of, you know, not being able to keep these wolves thinned out, which means we're gonna lose our deer population pretty fast — or faster than we already have."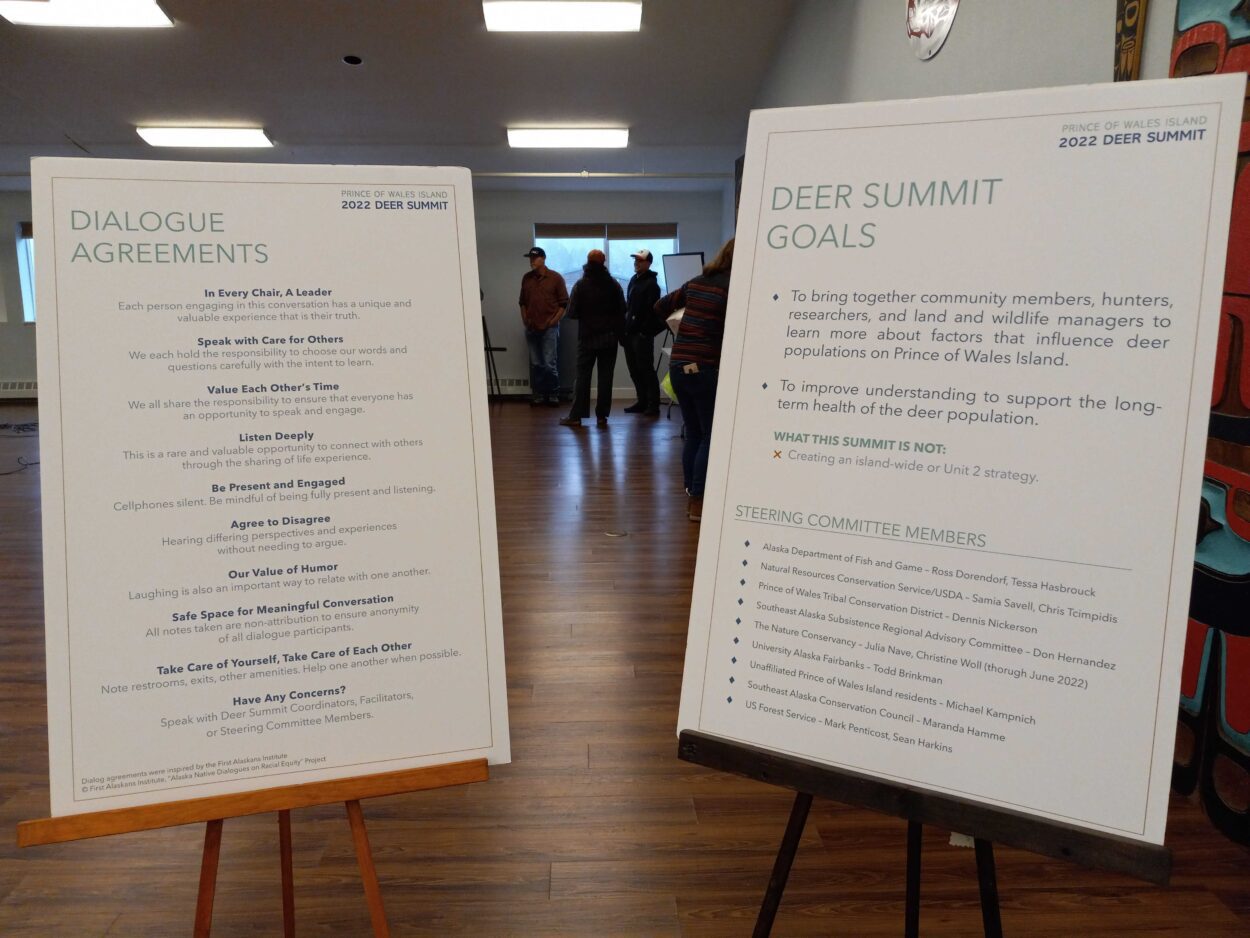 The 2022 wolf harvest season came to a close on Sunday, after being open for 30 days. Officials from the Alaska Department of Fish and Game expect harvest data in January, after the sealing period ends.
O'Connor said it was a good year for Craig's fishing fleet.
"Charter boats done very well this season, because recovery from the COVID stuff, as well as the fishing fleet did OK because the markets were better and there seemed to be a pretty good abundance of fish," he explained. "Could have been better on a few fronts. But, of course, everybody always thinks that. "
He described 2022 overall as hectic but successful for Craig.
"There's always something going on," O'Connor said.
For Klawock, Mayor Nick Nickerson said it was a year of change. The news that Klawock would start seeing small cruise ships in May was a big one.
"I think that'll be beneficial to a lot of the local talent we have in our community," Nickerson said. "We have very, very talented artisans here in our community. And I always firmly believed, you know … the true culture for tourism has been in the smaller communities, you know, so I'm kind of excited about that."
He said Klawock eased all of its COVID-19 precautions this year, but dealt with a lagging workforce, which he noted was related to COVID-19 relief funds.
"It (the funds) had an adverse effect on our workforce," he explained. "And, you know, in order to establish an economy, for our tax infrastructure, you know, we have to have people going back to work, and that just isn't happening yet. I think that's been a challenge."
Nickerson said inflation has also challenged families throughout the year.
"You know, it costs a little extra money to get everything here," Nickerson said. "(And) when the fuel costs went up, our groceries went up, our lumber went up. The cost of living has increased immensely."
Nickerson noted that after reorganizing the city budget, Klawock was able to purchase three new police vehicles and two ambulances. And, Klawock's tribe opened the island's first casino in October on Bayview Boulevard. The gaming hall now features slot-style electronic bingo machines.
Nickerson said he is grateful to Klawock residents and the City Council for weathering the changes in the community this year.
"I'm proud of Klawock," he said. "Our community residents did a lot in the last two years, and I applaud their efforts."
Elsewhere on Prince of Wales Island, Whale Pass residents rallied against a proposed timber sale that would effectively clear-cut the hill around their town. The residents say it's dangerous, and will expose them to landslides and other calamities. It wasn't the only timber sale proposed this year. The Division of Forestry proposed a sale near El Capitan mine, and the Forest Service proposed a young-growth sale near Thorne Bay.
In November, Kasaan welcomed home the Yáadaas pole in the village's first-ever repatriation. The pole left Kasaan with the then-chief Saanaheit (Wilson Peele) in 1906, and used to front his clan house.
It was not the only important pole that came to the island this year. Hydaburg Mayor Tony Christianson carved a pole honoring all missing and murdered indigenous women. The pole raised near Viking Lumber was dedicated to Judylee Guthrie, who was murdered by her partner in 2016.
Carvers TJ Young, Joe Young and Jon Rowan also started working with apprentices on poles that will be installed in Juneau next year.
Susan Hughes, a Craig resident, was missing and quickly found alive earlier this year. Shane VanOrden, a Ketchikan resident, was last seen in the fall, hitchhiking near Thorne Bay. And first responders rescued a man who was separated from his hunting party last month. A boat ran aground near Point Baker, with Kelsey Leak surviving, but her boyfriend, Arne Dahl, missing and presumed dead.
Craig's youth had a big year, too. Craig High School Lady Panthers took home a state title at the volleyball championships in Anchorage. Craig High School senior Sam Bass was the Alaska winner of the Heisman Trophy, an athletic scholarship. And Craig recreation director Victoria Merritt announced her retirement this year. Merritt has worked with children and youth for more than two decades in her role. She will be replaced by Eli Flagg.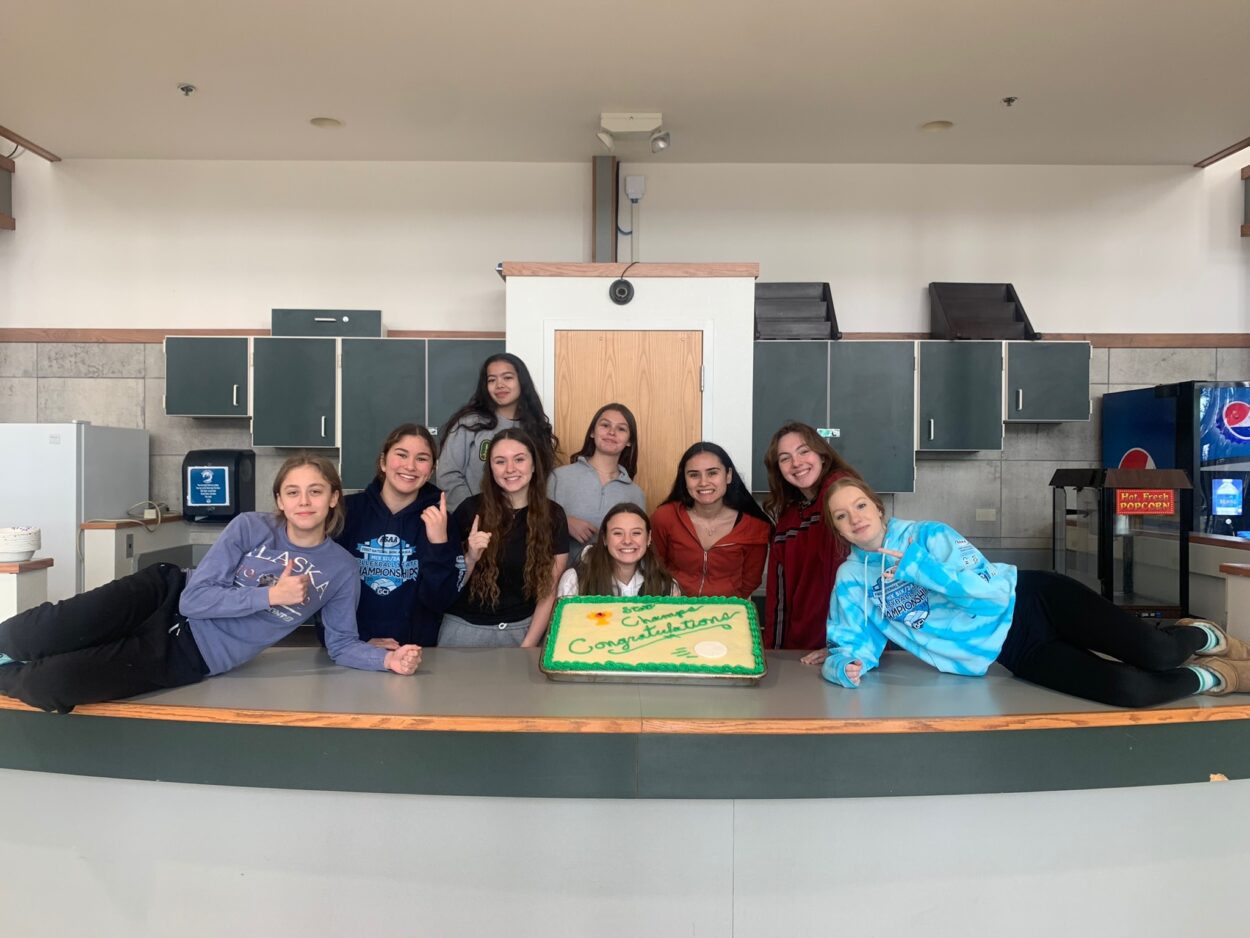 Raegan Miller is a Report for America corps member for KRBD. Your donation to match our RFA grant helps keep her writing stories like this one. Please consider making a tax-deductible contribution at KRBD.org/donate.